Photographer Reveals the Architecture Inside Musical Instruments
Interested in the inner workings of musical instruments, photographer Charles Brooks created a photo series that shows the inner structures of pianos, cellos, flutes, and other instruments from an entirely new perspective.
A Talented Musician and Photographer
Brooks is an experienced orchestral cellist and a photographer, based in Auckland, New Zealand. His two creative passions have followed him side-by-side and resulted in portraits of world-famous musicians. He even began an affiliation with Panasonic Lumix when the company invited him to be among the first to these a new flagship camera in 2018.
Brook's latest project marries both photography and music. Titled "Architecture in Music," Brook's photographic series ventures inside the structure of different musical instruments, like pianos, saxophones, cellos, flutes, and others.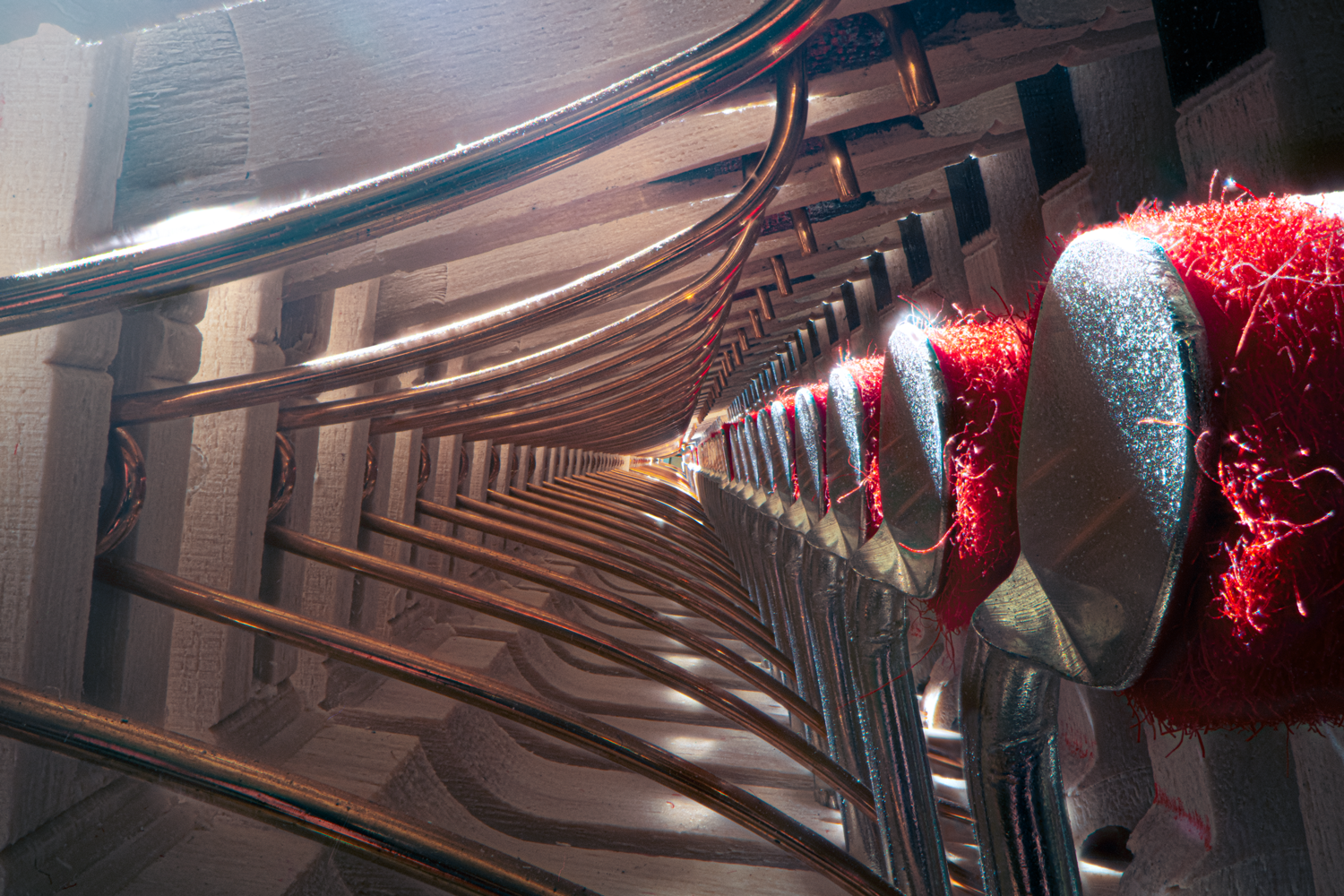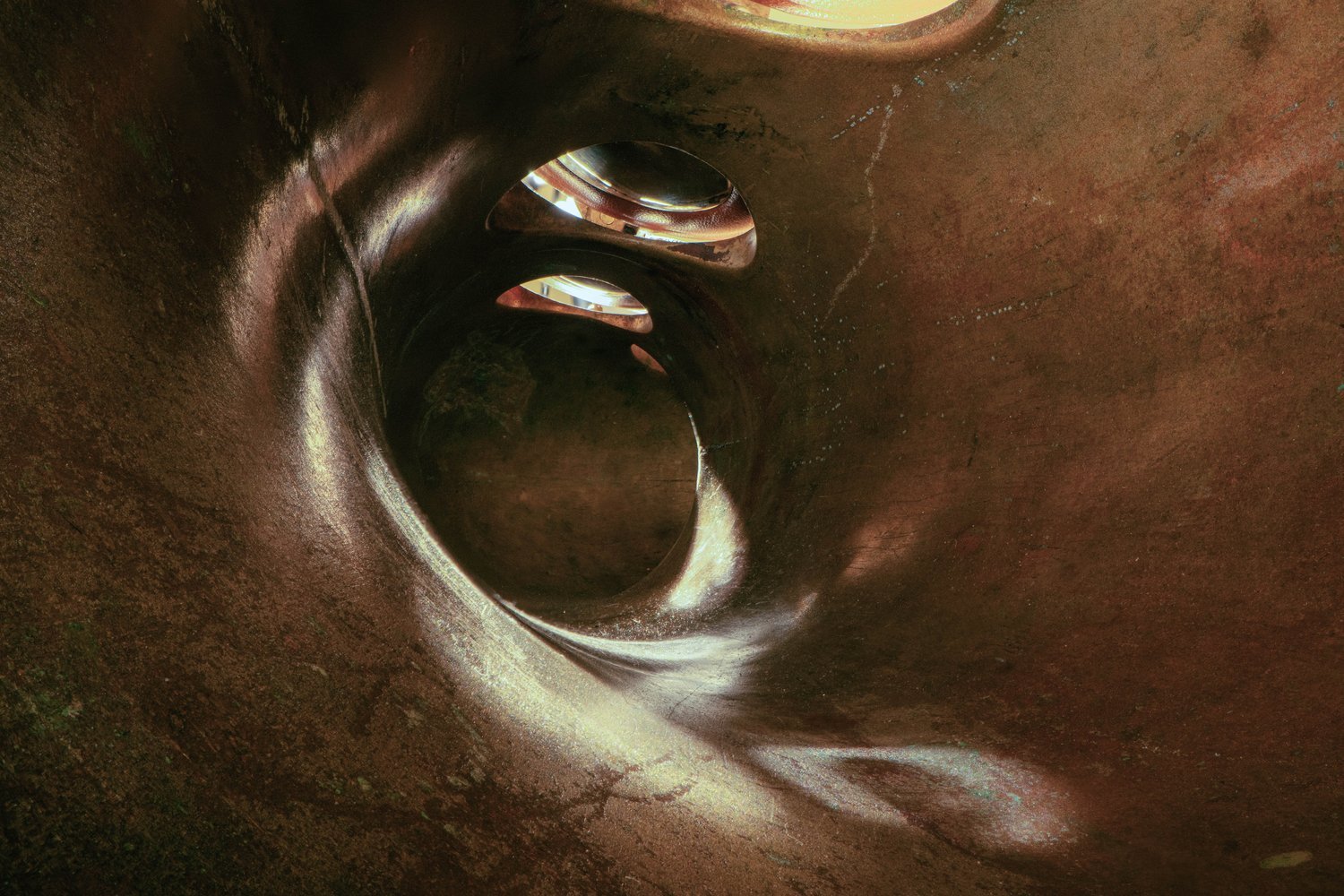 Having spent years playing music, Brooks was curious about what goes on inside his trusted tools. "Occasionally, when an instrument was being repaired, you'd get a rare glimpse inside, which was always a thrilling experience," he tells Colossal.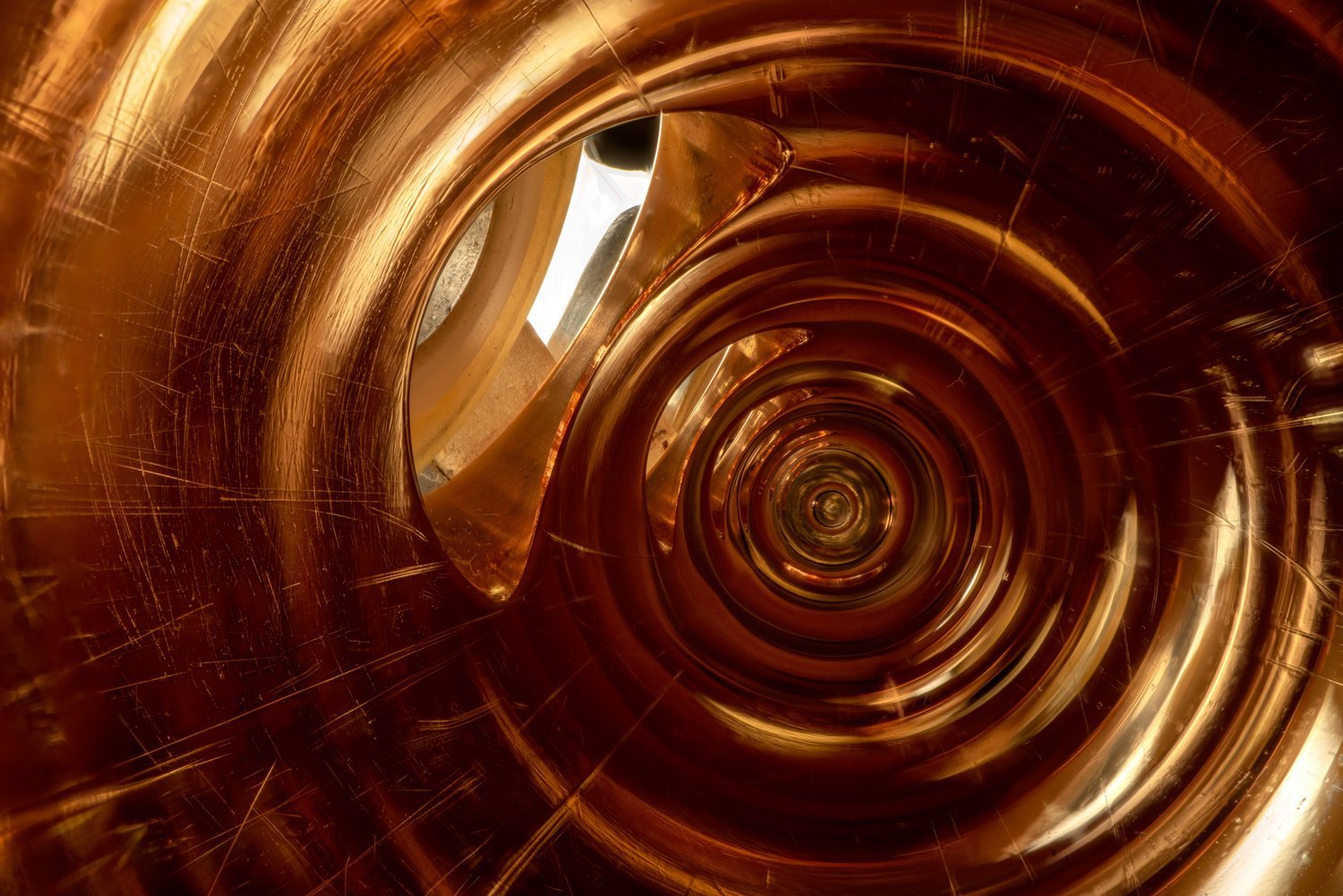 Every photo in the series creates an illusion, with the goal of giving the audience the impression they're viewing intricate buildings and tunnels that go on for miles, not close-ups of musical instruments.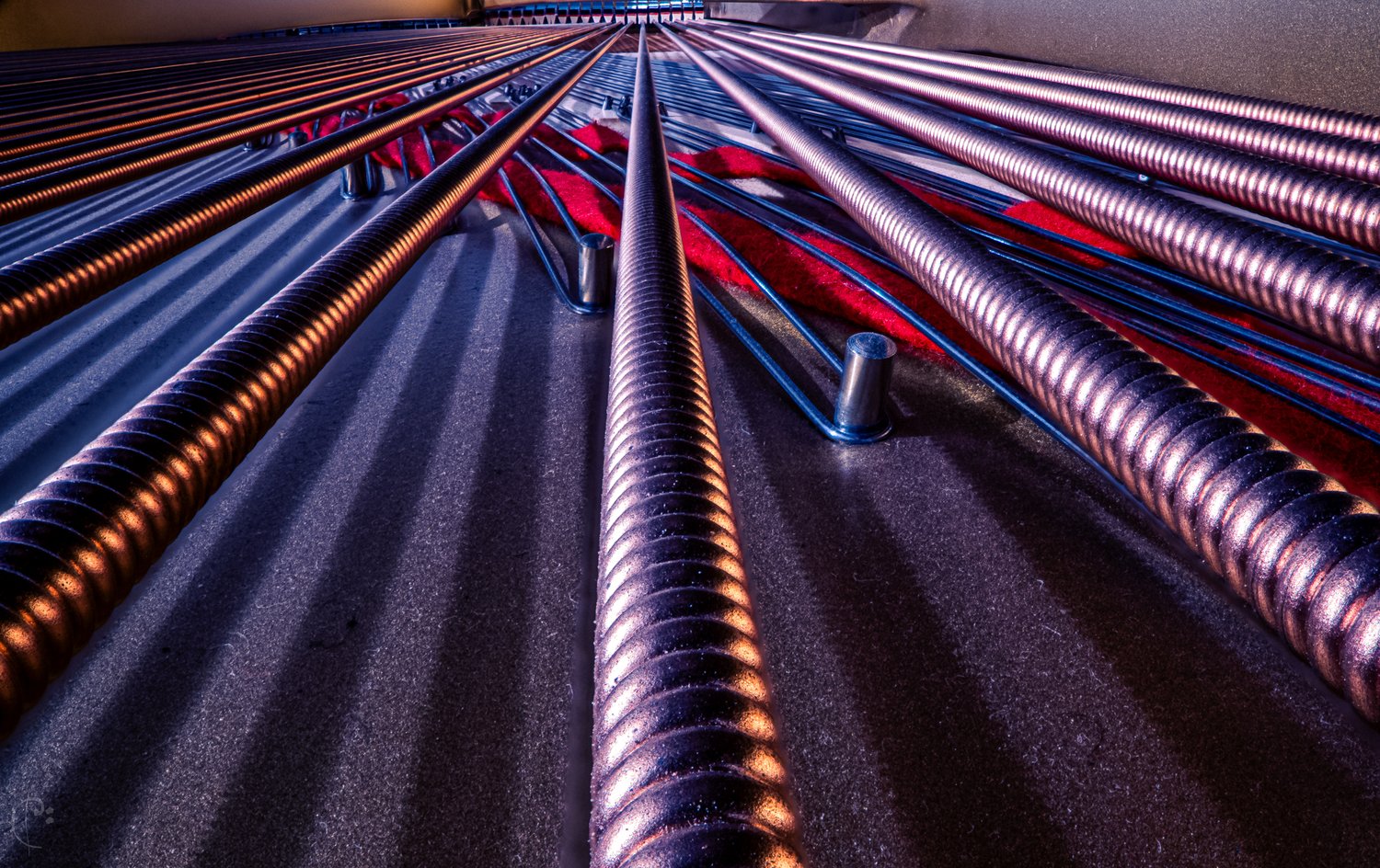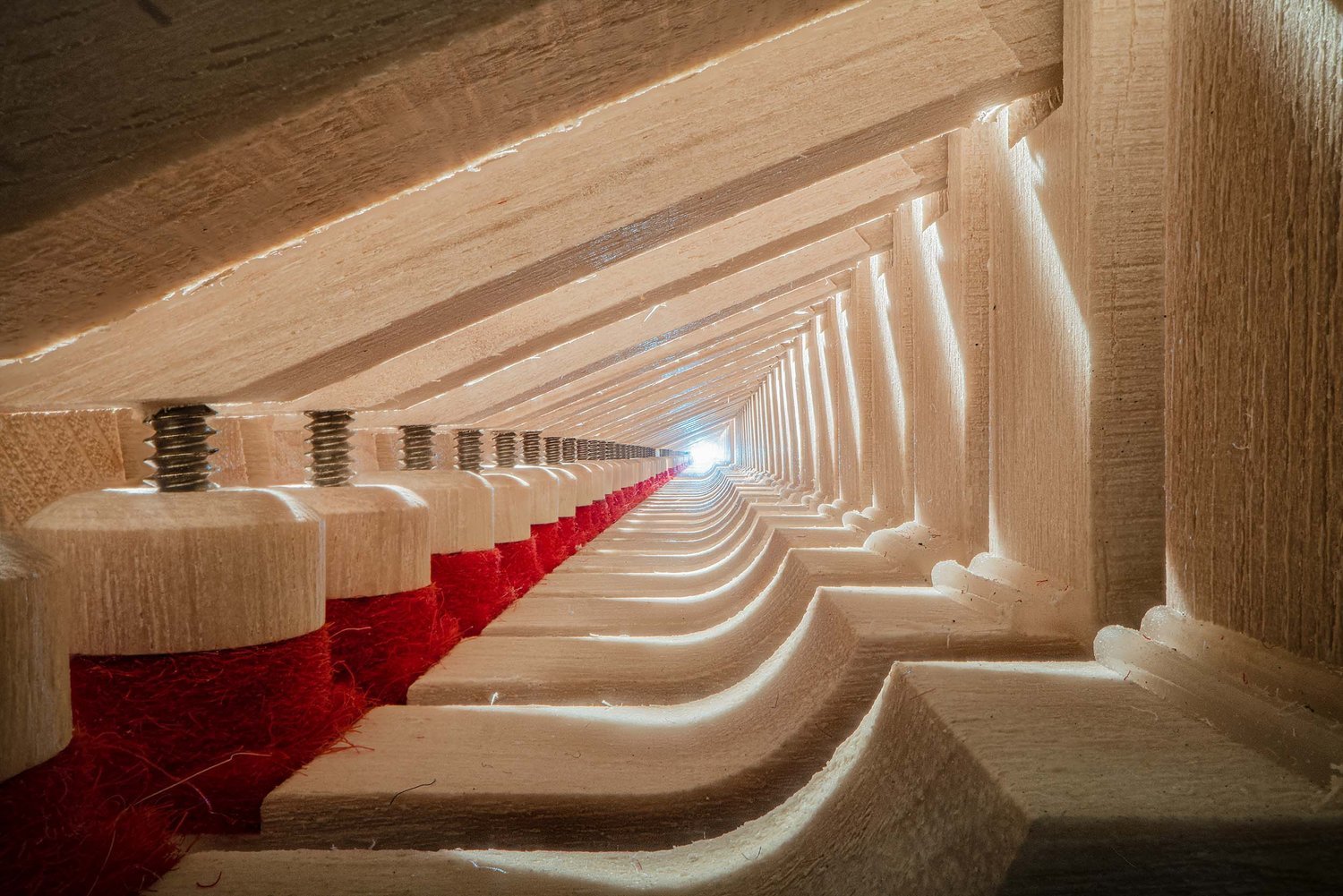 "I was always interested in the psychology of how our mind interprets scale in a two-dimensional image," Brooks continues. "I'd been fascinated by the tilt-shift effect, which made big things look small by blurring part of the image, and I wanted to know if I could make small things look big by keeping everything sharp."
Shot with a Macro Probe Lens
The photos were "painstakingly created using a special 24mm probe lens from Laowa," Brooks tells PetaPixel. He further modified the lens to make it smaller and used it with a Lumix S1R camera body.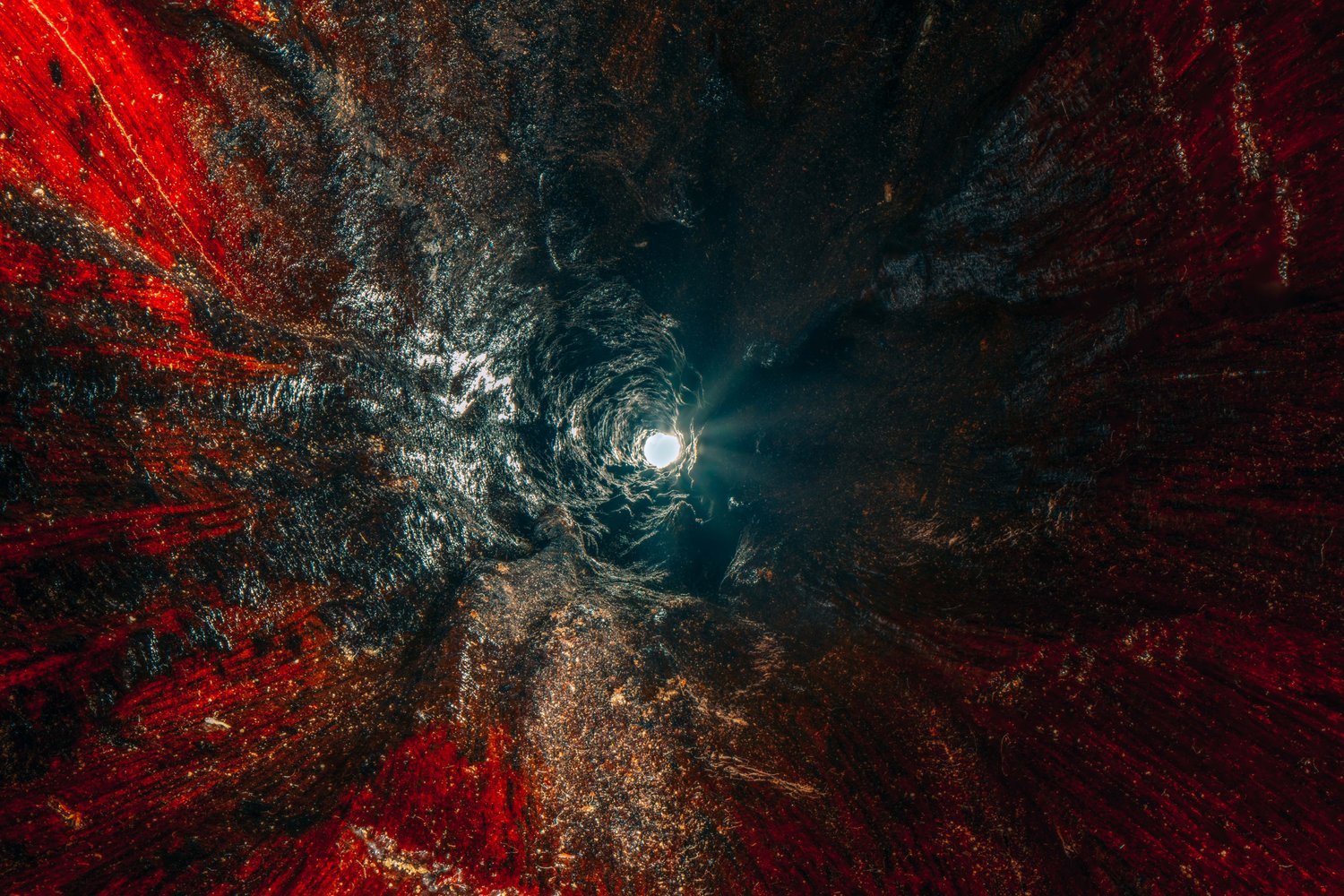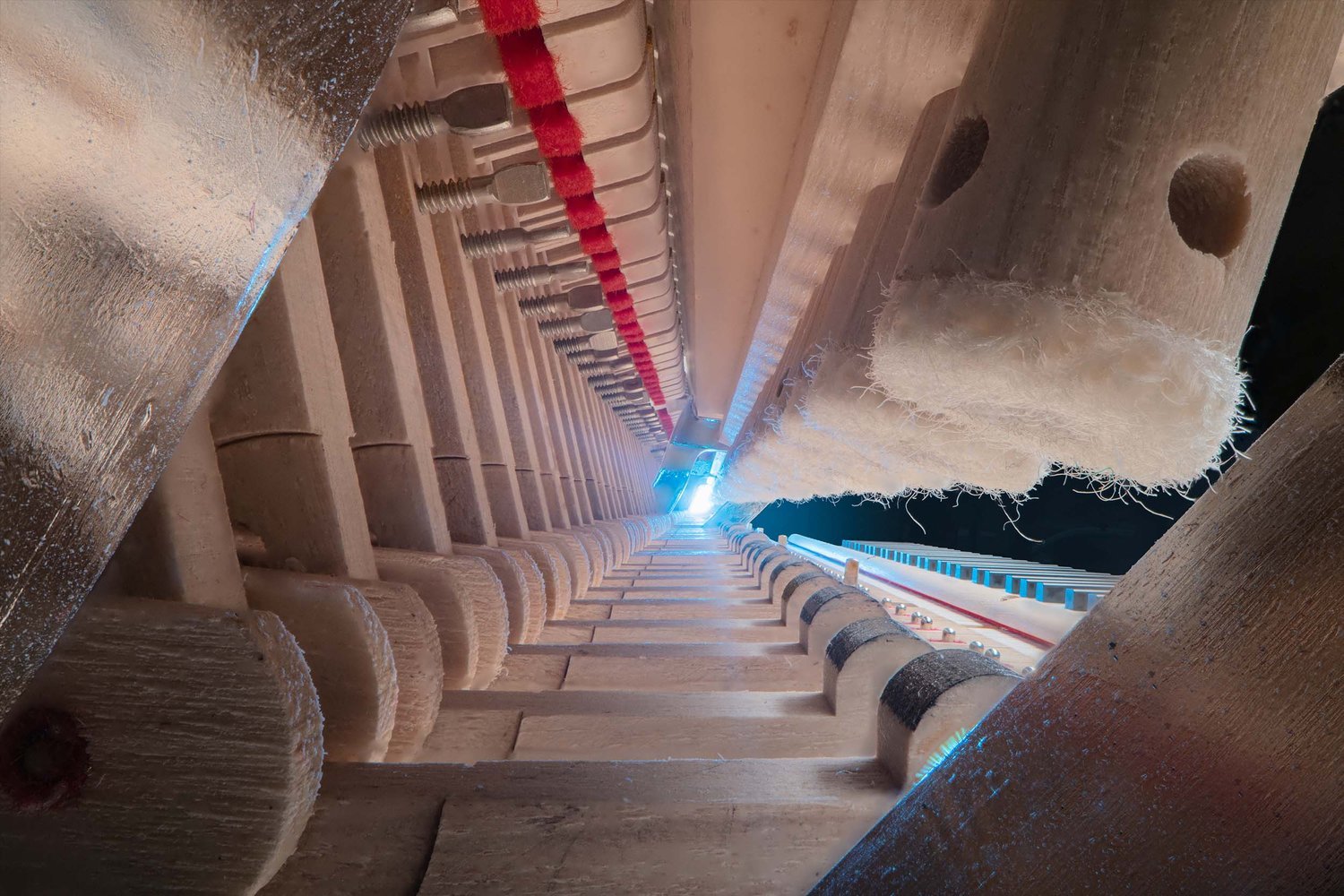 "Typically close-up shots like these would be mostly blurry with very shallow depth of field. I used a technique called focus stacking to keep them sharp from front to back."
Brooks took approximately 100 photos for each final image, slowly adjusting the focus for each one. Then, he ran them through dedicated software to merge the sharp parts of each photo.
"The result appears to be a cavernous space that invites you to walk through as if the instrument is its own concert hall," Brooks says.
More of Brook's work can be found on his website and Instagram.
---
Image credits: Photos by Charles Brooks.