Photographing the Vibrant, Verdant Landscape of the Faroe Islands
Denver-based photographer Lazar Gintchin always dreamed of visiting the Faroe Islands. In 2021, he bit the bullet and booked his trip to photograph the remote but deeply-alluring archipelago that is tucked far away in the North Atlantic Ocean.
Originally from Bulgaria, Gintchin is now based in Denver, Colorado. Growing up, Gintchin was a stone's throw away from the Pirin Mountains, a picturesque mountain range with its own national park, hiking trails, and glacial lakes. From an early age, Gintchin "developed a deep appreciation for the beauty of nature," he tells PetaPixel.
Years later, he picked up photography and developed a creative eye to capture the wonders of the natural world around him, a passion that followed him after he moved to the United States.
A while ago, Gintchin came across a documentary about two Canadians traveling the world. As part of their journey, they went to the Faroe Islands and at the time, Gintchin hadn't heard about this place but was instantly fascinated by it's unusual beauty.
"A magical valley with crisscrossing slopes creates a landscape that one might take for a Hobbit Land," Gintchin tells Colossal. "It is vibrant and powerful. It is the kind that you would see in a movie or in a fairytale."


"I dreamed about photographing there one day, but it seemed like one of those far away dreams that never materialize," he says. "In 2021, I decided to pull the trigger and travel to the Faroes. I was attracted by several things: their unique natural beauty, the unusual landscapes, the remoteness, and the fact that still, very few people have traveled there. The trip was truly fantastic."
Although he had picked particular locations to visit, Gintchin gave himself the freedom to explore and photograph any scenes that he came across.
"This gave me a great combination of having both structure and freedom at the same time," Gintchin explains. "I believe this approach allowed me to create a very diverse collection of images from the Faroes."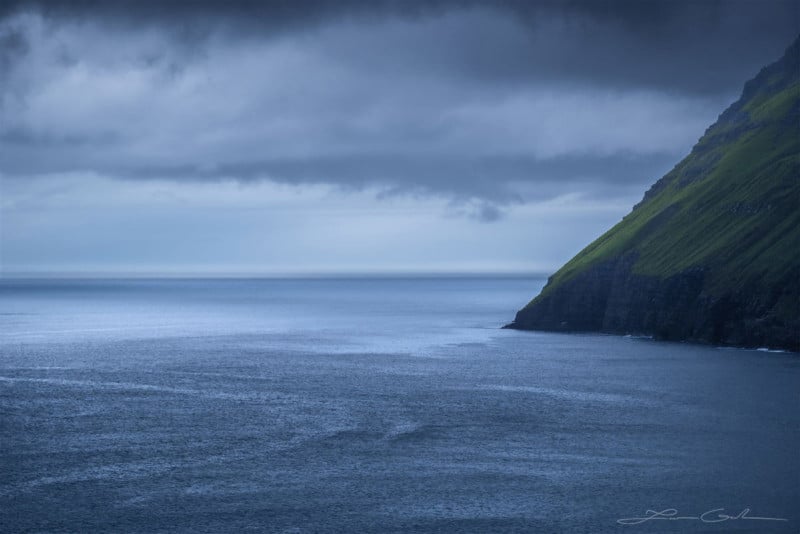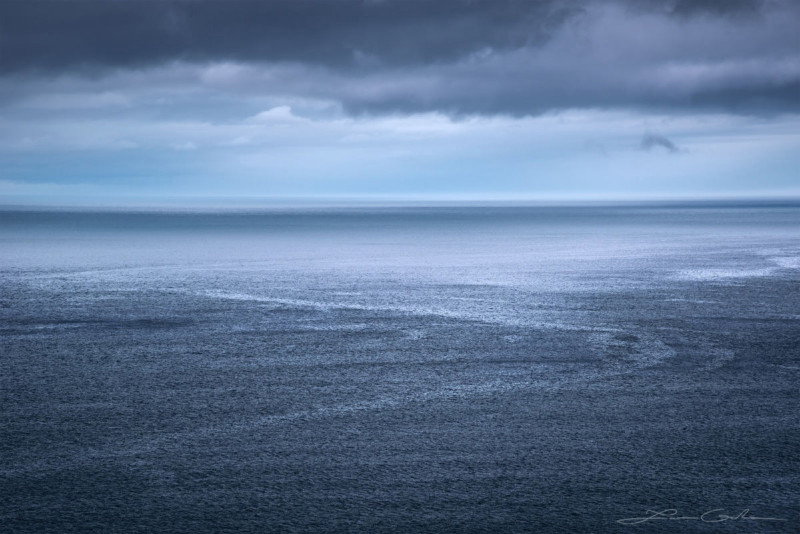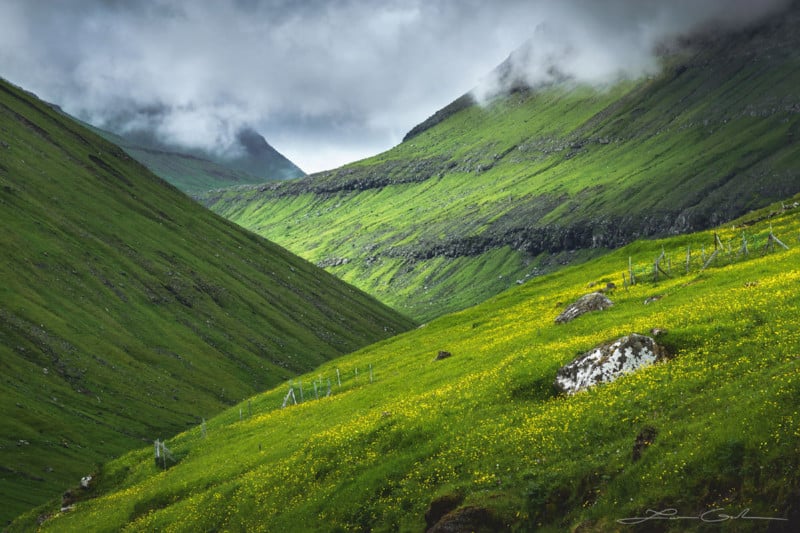 For his photography trip, he used a Nikon D800 with a Nikon 24-120mm f/4 lens, attached to a Manfrotto tripod. Gintchin says he wanted to keep it simple and only chose one lens to bring along on the journey.
The shooting conditions outdoors can change in a matter of minutes. For that reason, Gintchin prefers a quick setup that doesn't "get in the way" and makes it easy to operate.
He recalls the first evening as "absolutely magic." Just a few hours after landing and seeing the beautiful landscape all around, he was mind-blown. That day he also shot his favorite image from the whole trip, titled Timeless. Gintchin also came across remote villages, seemingly situated on the edge of the earth.
"The quiet, the peace, and the lush green mountains were incredible," he says. " I parked the car outside of the village and decided to enter and explore on foot, very slowly."
"I took my time to explore, enjoy, marvel, and photograph. The experience was amazing. The feeling was that of being far removed from civilization and immersed in the peace of a remote island village."


More of Gintchin's landscape work and prints can be found on his website and Instagram page.
---
Image credits: Photos by Lazar Gintchin.