Photographers to Follow on Instagram: August 6, 2021
Every day, the PetaPixel Instagram account is sharing excellent photography from our readers and those who inspire us. Here's a look at some of our recent favorite posts and the photographers behind the lens.
Our @PetaPixel Instagram page has been posting all the great work that finds its way in front of our eyes. Want to see your photos shared on our account? First, you'll want to follow us. Then use the #petapixel hashtag in your posts to join our Instagram community of photographers. These steps let us easily find what to share.
Below, we recognize a selection of talented photographers who recently had their work featured on @PetaPixel. Keep posting your images with #petapixel and you could find yourself here next week.
---
Niklas Hansson, known on Instagram as @nc.hansson, is a landscape photographer chasing places and experiences. "Photography, for me, helps me to experience places that much more fully," Hansson told PetaPixel. Leading up to this photo on the Faroe Islands, Hansson was originally in search of an epic road shot. "When the clouds moved in over the mountains and I spotted this little waterfall, my plans changed."
---
Sebastian Morweiser is a macro photographer from Germany and can found on Instagram as @sebastian_morweiser. "My passion is to discover butterflies and other insects," said Morweiser. "I like the atmosphere in nature, especially very early in the morning." He urges others to heed his advice of taking pictures right after sunrise, continuing, "Everybody can enjoy nature you just have to go out and start today!"
---
Jonathan Okello, or @jonathanokellophotography on Instagram, is a commercial photographer based in Nairobi, Kenya. Okello calls his style a "combination between daily lifestyle with a touch of fashion and creative lighting." Among the inspirations of his work such as light, color, and contrast, Okello also credits the personalities of the people in front of his lens.
---
Peter Zajfrid, found on Instagram as @peterzajfridphoto, is an amateur landscape photographer from Slovenia. Zajfrid has been chasing the photography itch for the past 10 years. Unsurprising to anyone viewing his feed on Instagram, he said his favorite subjects revolve around moody, foggy sunrises and colorful sunsets.
---
Tony Krup is a photography educator and features a varied portfolio of images on his Instagram, @krup_photography. From weddings to nature to sports, Krup told PetaPixel he loves to "shoot just about anything I possibly can."
In his large garden he gets a variety of subjects to work some macro magic on. "This image of a tiny jumping spider is from my 'Spider Portraiture' series and is always a favorite of mine to shoot," he said. The photo was shot with the Nikon Z 7II and NIKKOR Z MC 105mm f/2.8 VR S lens along with two stacked Promaster extension tubes (11mm and 16mm).
---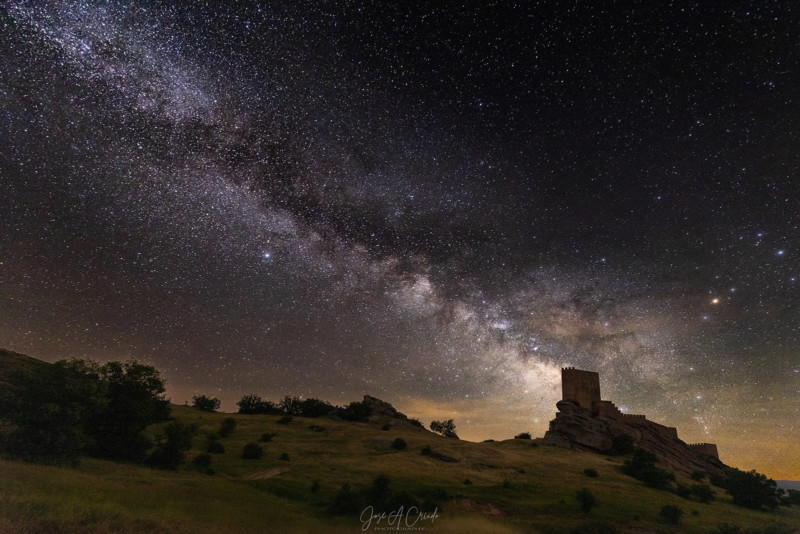 José Antonio Criado, known on Instagram as @jacriadob, is a self-certified "lover of long exposure" for landscape and city photography. Based in Madrid, Spain, Criado works in IT consulting services by day and fits in photography during his free time. This photo of the Castle of Zafra was shot on the Canon EOS R5 and 16-35mm f/4L IS USM lens.
---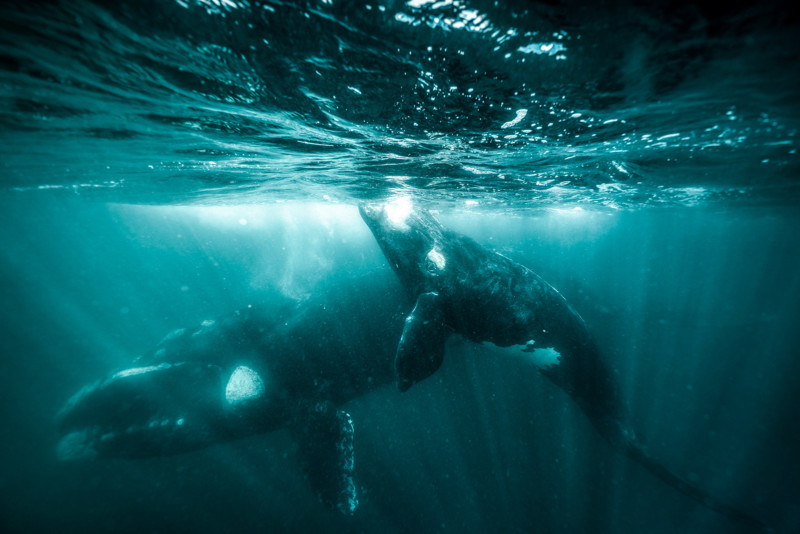 Magnus Lundborg, or @magnus_lundborg on Instagram, is an underwater photographer based on the west coast of Sweden. Lundborg told PetaPixel this photo was shot in the remote waters of Atlantic Patagonia. "There, in the shallows, giant Southern Right Whales migrate every year to mate or give birth," he said. "During my time in Patagonia I encountered this mother and calf during three dives and could spend a lot of time with them."
---
Be sure to follow us on Instagram to see more work from photographers like you and tag photos with #petapixel for them to be considered for a feature.
---
Image credits: All photographs used with the permission of their respective photographers.