Colorized Photos of Wartime Animals Reveal Their Sacrifice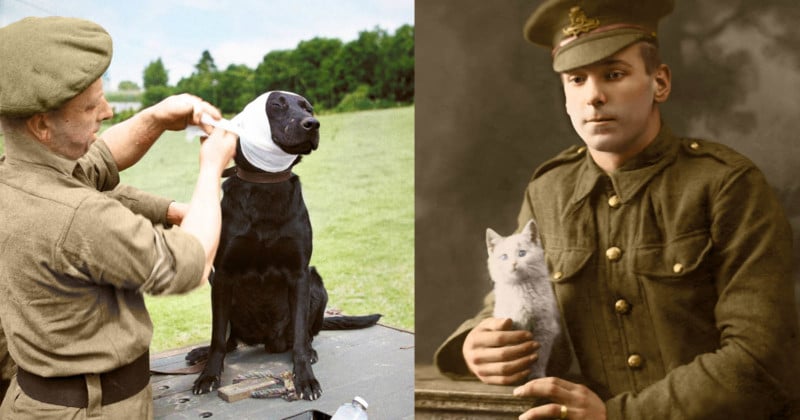 A talented photo colorizer has paid a tribute to wartime animals by breathing a new and colorful life into historical photographs that depict them and their sacrifices.
Tom Marshall is a professional photo colorizer based in Leicestershire, United Kingdom. He has worked with some of the world's leading museums, photo archives, publishers, as well as numerous private clients.
Marshall lives close to the base of the Defence Animal Training Regiment that still to this day trains military working dogs and horses. He has a personal interest in wartime stories about heroic animals that have helped people in service and those used as mascots and companions. Each year for Remembrance Sunday, the Royal Army Veterinary Association will take part in a parade through the town, making sure the animal sacrifices of wars past and present are not forgotten.
With his personal tribute to the impact these animals have made, Marshall has colorized a collection of images, some of which are over 100 years old. Marshall points out that some of the animals photographed were later officially recognized by means of the Dickin medal. This award was instituted to honor the work of animals in the Second World War and continues to this day.
"I colorized the photos as a tribute to the animals pictured, because I believe that color adds another dimension to historic images, and helps modern eyes to connect with the subjects, more than with a black and white photo," Marshall tells PetaPixel. "I have found that black and white images are too often sadly ignored, especially by younger generations, and by colorizing the photos, I hope that more people will stop to learn more about the subjects and what the animals went through 100 years ago and throughout the past century."
Each photograph tells a story of the relationship and bond shared between people and animals. Although animals share unconditional love and dedication to people, this collection also reminds us that they too are victims of human war. They didn't choose to be there, even though circumstances led to it.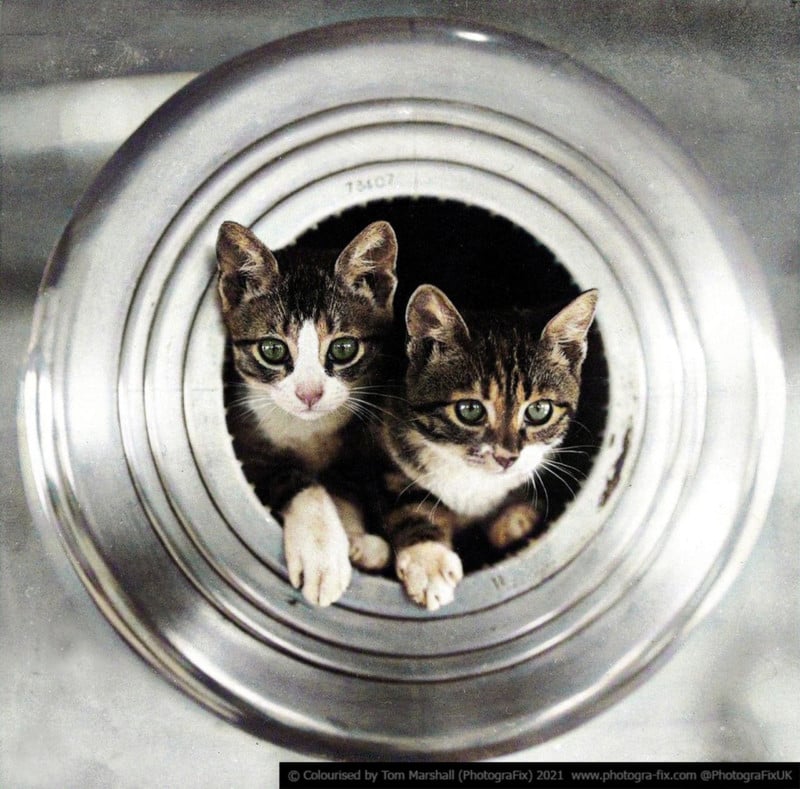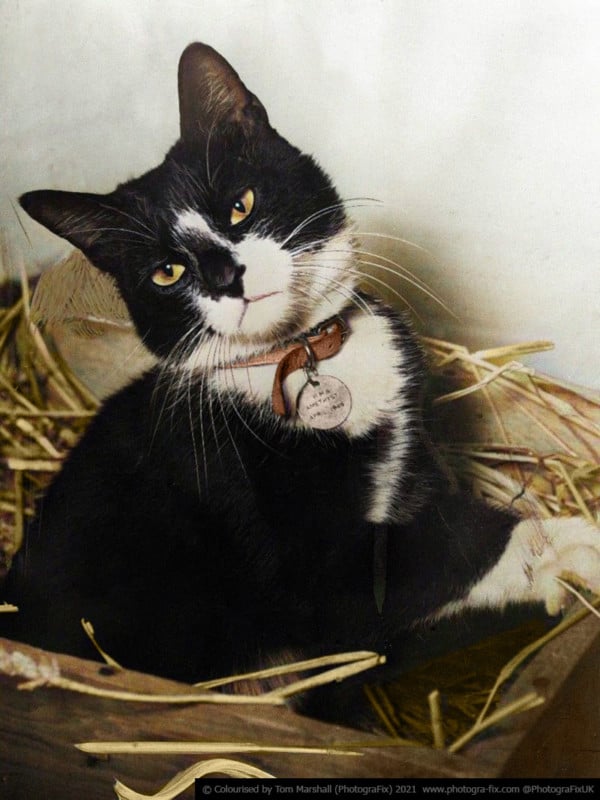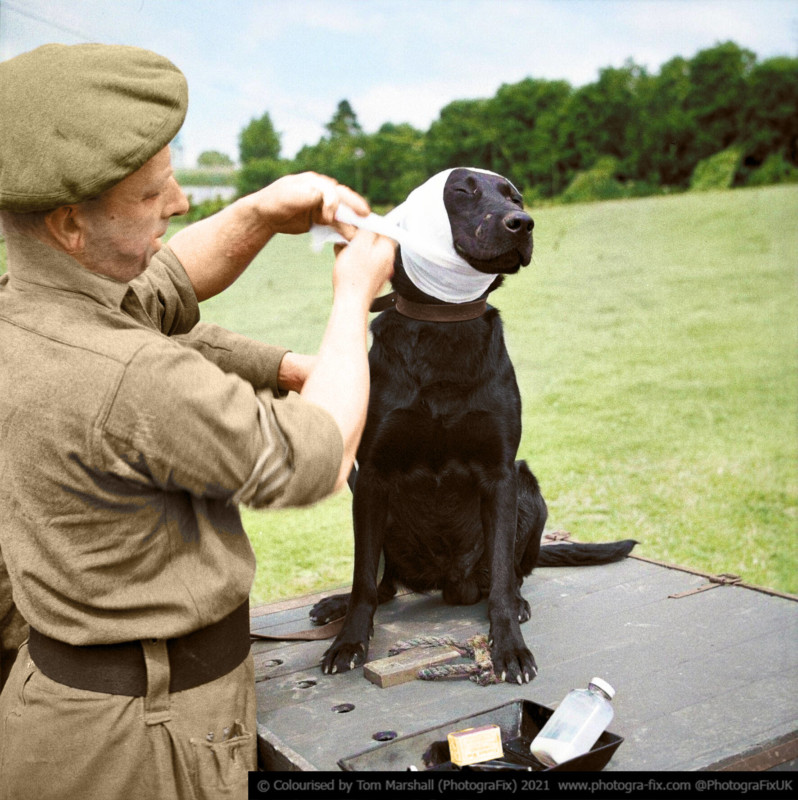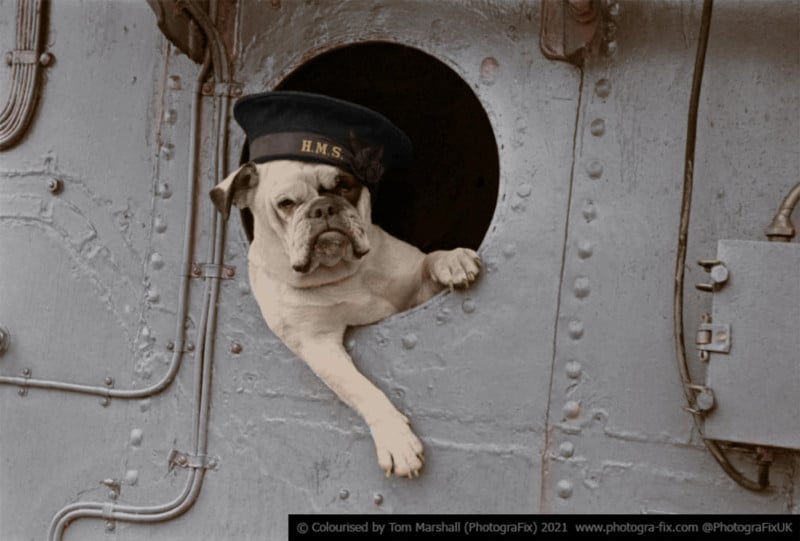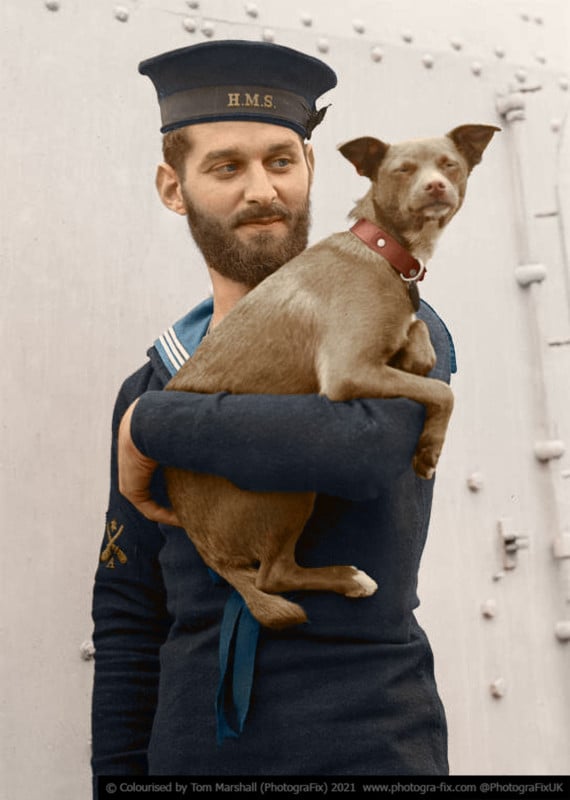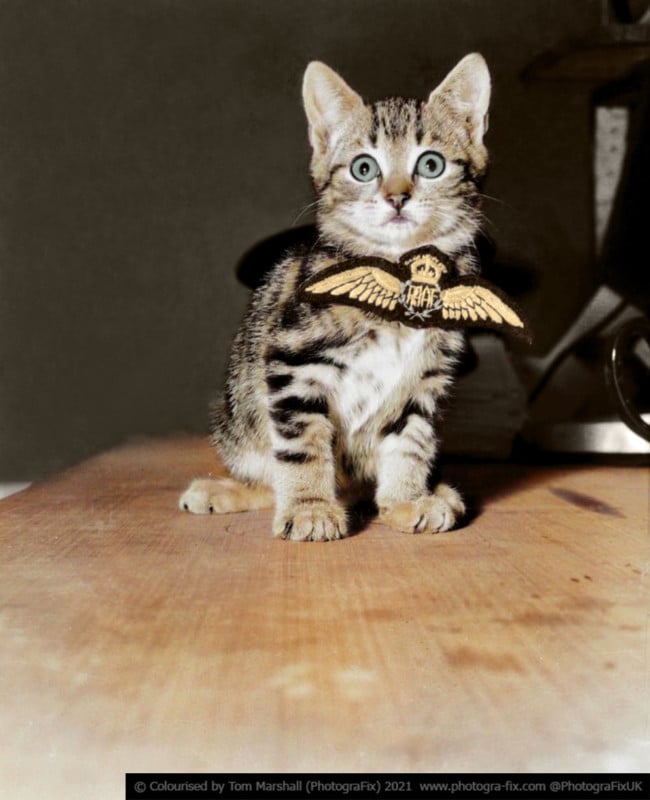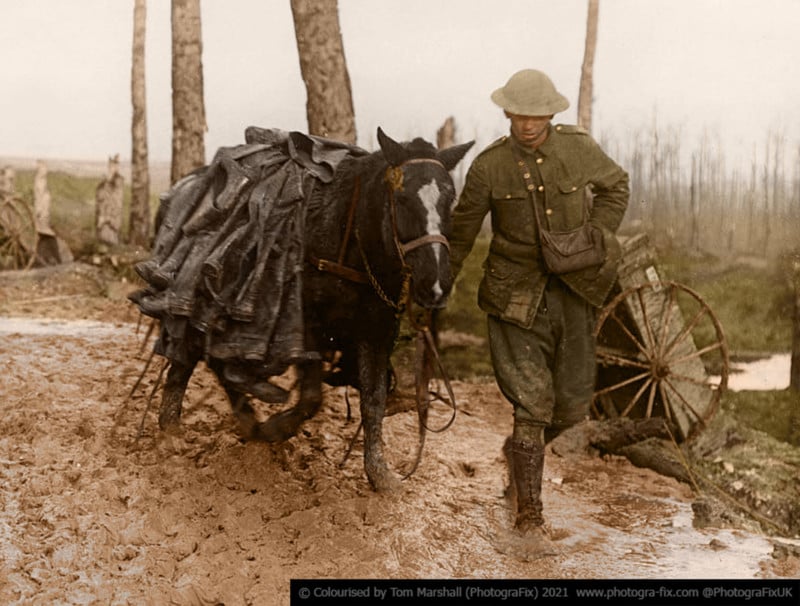 You can find more of Marshall's work on his website and Instagram page.
---
Image credits: All images courtesy of Tom Marshall and used with permission.