Mountain Climbing Photographer Captures Stunning Shots from Peaks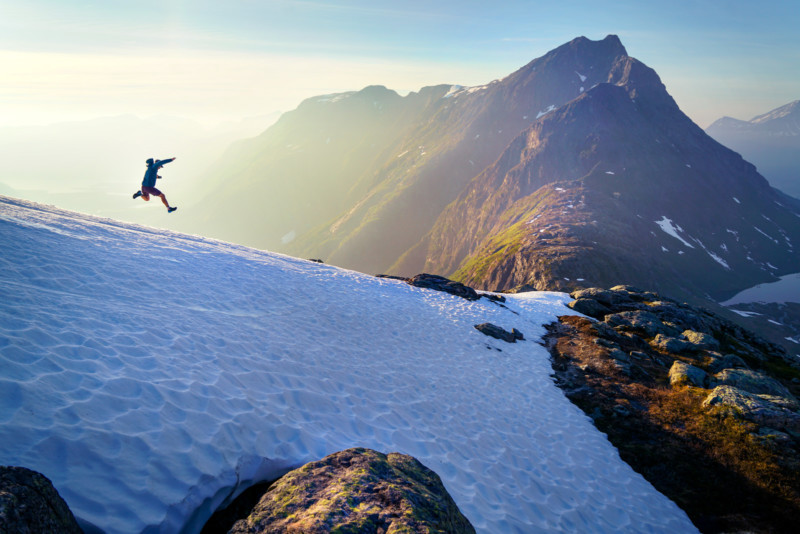 A passionate, self-described "mountain athlete" and environmental preservation advocate has turned to photography and captures breathtaking views from the tops of the mountains in order to raise funds for conservation in the process.
Kilian Jornet is based in Norway, a country whose geography is dominated by vast mountain ranges. This makes it a perfect playground for Jornet who considers himself a "360-degree mountain athlete" and enjoys all the activities that the versatile landscape has on offer — he enjoys running, racing in ski mountaineering or trail running, crossings, climbing summits, chaining peaks, and more.
He currently holds the fastest known speed record for the ascent and descent of major mountains including the Matterhorn and Mont Blanc, and is the former speed record holder of Aconcagua, Denali, and Kilimanjaro.
Now, Jornet has also added photography and environmental awareness efforts to the mix through his Kilian Jornet Foundation which advocates for the preservation of mountain environments.
Having spent many years running, climbing, or skiing in places that offer incredible views, it was a natural progression for Jornet to pick up a camera and capture those landscapes. Although he was interested in photography at a young age, it was working with other photographers during his years as an athlete that helped him develop this passion and learn the technical aspects of the process.
To capture mountains at their best, it's important to know the location and the light, Jornet tells PetaPixel. It helps to be able to study the location to find good angles and to know exactly when the light will be there, too.
In many images, Jornet features a subject within the vast landscape: often himself or his training partners. When it comes to photographing himself, Jornet sets up his camera and uses a timer or wifi remote but when he photographs others, it's often fast-paced and rarely static. Jornet doesn't ask his training partners to repeat the movement and instead runs with the camera in hand and tries to capture their movement while running around them.
For the most part, Jornet uses his GoPro, which gives good quality for landscape pictures and easily fits in a pocket. When a scene calls for more detail, he plans to use Sony Alpha 7R with a choice of lenses, depending on the scene at hand.
The weight of the equipment is an important factor because Jornet often runs with it or carries it in a small backpack. Similarly, his chosen kit needs to have some resistance because it's likely that it will get dirty or hit the ground during his time out in the mountains.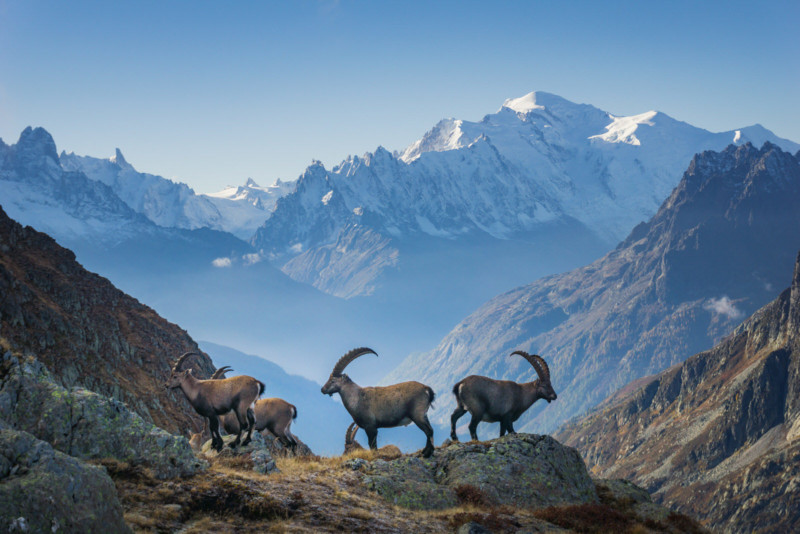 Jornet doesn't use his photography just to capture the beautiful views for his own enjoyment, he also uses it as a visual way of raising awareness about the environmental issues that affect the landscape of mountains.
"Taking pictures of glaciers, forests, lakes we can show how big the impact is on those places," he says. "But to be aware is not enough today so we need also to take action, and I believe that by joining the different capacities and knowledge we all have, we will be able to find the solutions needed and implement them. This is the goal of the foundation — the preservation of mountain environments."
Jornet's fund-raising mountain images can be found in his Picfair print store, with more information about the organization available on the Kilian Jornet Foundation's website.
---
Image credits: All images by Kilian Jornet / Picfair and used with permission.