'Photography Simulator' is a Wildlife Photography Video Game for PC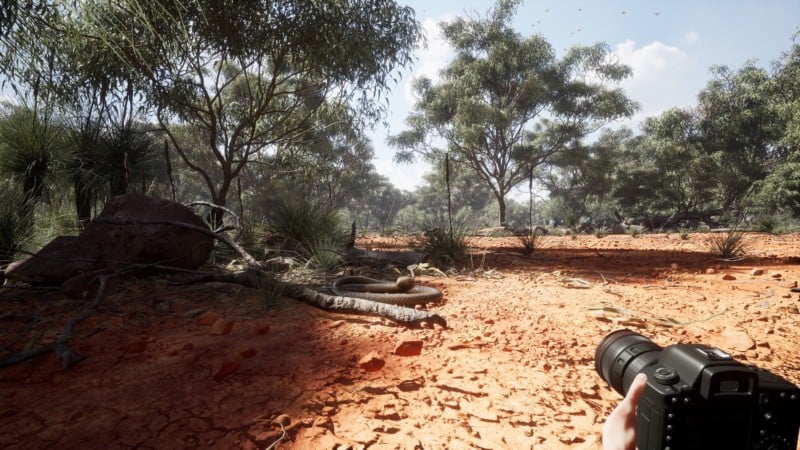 If you want to give wildlife and nature photography a go without even leaving your desk, the recently announced Photography Simulator could be a good choice. The game promises it all, from picturesque views and wild animals to customizable gear, and even an in-game career builder.
Photography, especially one that involves traveling around the world, can be an expensive and time-consuming passion that isn't necessarily accessible to everyone. For that reason, PlayWay — a Poland-based direct shareholder in more than 70 game development companies — has announced Photography Simulator on Steam. The company is behind a handful of successful games such as House Flipper, Thief Simulator, Mr. Prepper, and Car Mechanic Simulator 2014.
Developed by Madnetic Games, Photography Simulator is set to virtually recreate the experience of a wildlife photographer — from planning what gear to pack to traveling and finding the right composition, and even selling the photos afterward. As shared in a recently released trailer, players will have manual control of the camera settings when out on a shoot, a choice of camera equipment — including drones and binoculars — free exploration of the world, and in-game objectives and skills to develop.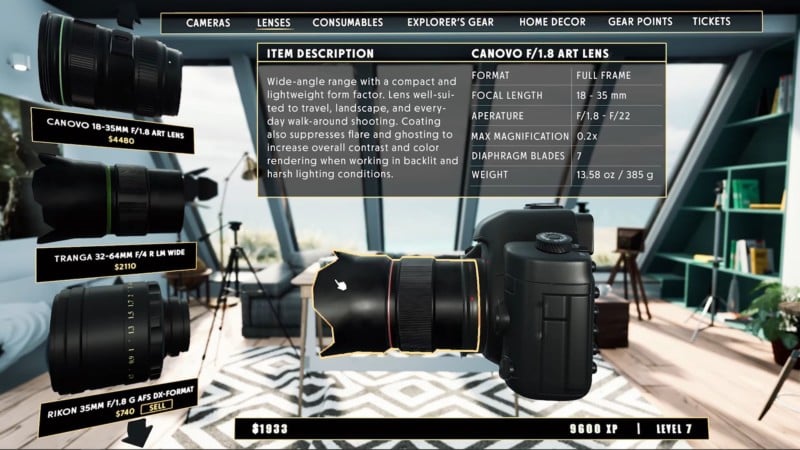 The career builder depicted in the trailer shows players selling their photos for which they are paid based on an individual photo quality score. Perhaps the least realistic aspect of the game, the trailer shows a player selling a woodlands photograph for $3,425.
Although Photography Simulator looks like a fun way to practice and enjoy photography in a virtual environment, a release date is not yet available. The head of PlayWay Games, Krzysztof Kostowski, told PCGamesN that the ideas for games are "floated in bulk in an internal Discord group filled with developers from across PlayWay's conglomerate," but even with a Steam listing, there is no guarantee of a release. If anything, the listing allows the company to monitor user feedback, which impacts the future of each game.
"We read the comments, see what people say on Facebook, YouTube, and Steam, and we adapt to it", says Kostowski. "Where else will we get those kinds of focus groups for free? Only on the internet."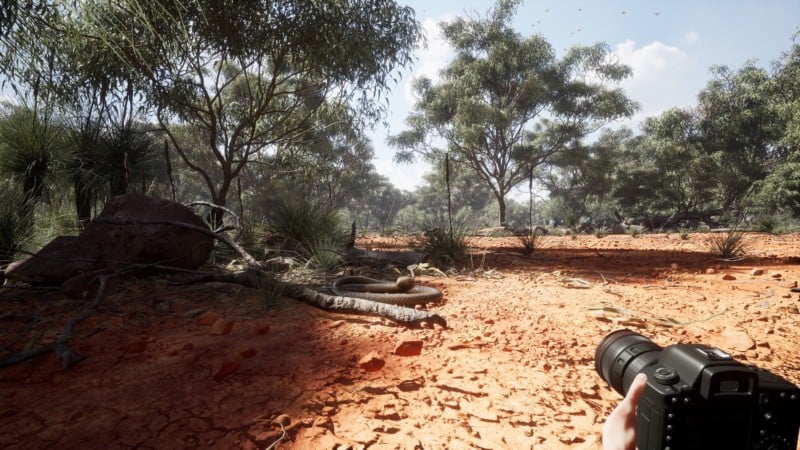 This is not the first time that the photography and video game industries overlap. As game graphics get better each year, players are able to enjoy a variety of game worlds through virtual photography. Instead of following the main questline, players would take the advantage of in-game screen capture tools to create pleasing and often realistic-looking photos that are often shared among fans. Other photographers, such as Mir-or-Image, even teach photo skills to others through different photo modes in popular games.
Although most games haven't been developed with a photographer's experience in mind, there is a handful that has been, just like Photography Simulator. Australian indie game developed Mat Newell released several games that allow exploration of realistic-looking locations with simple photography-based objectives, psychological thriller game Martha is Dead allows players to photograph Italy in the 1940s, and hand-drawn TOEM asks players to solve puzzles by snapping photos as does the quirky game Viewfinder.
More information about the Photography Simulator and its gameplay and system requirements can be found on its Steam page, where users can also add it to their wishlist.