300 Rare Photos From NASA's Apollo Missions To Be Auctioned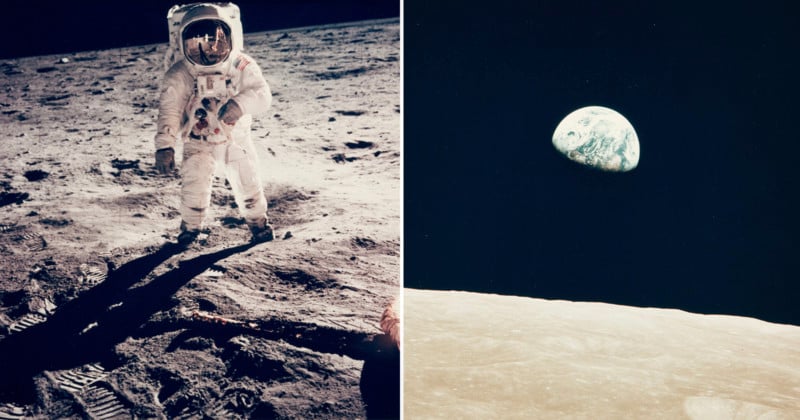 A set of more than 300 photos from the NASA Apollo missions collected by historian J.L. Pickering are set to be auctioned and feature vintage photos and film strips, many of which are considered to be extremely rare.
J. L. Pickering is a spaceflight historian and authority who has been archiving rare space images for more than 50 years. He has devoted his career as an archivist of images of space and related objects and artifacts and is considered one of the foremost historians of space travel and exploration.
Pickering has co-authored a handful of books on various space missions and space history, Pickering's latest book, Picturing the Space Shuttle: The Early Years, will arrive at bookstores and online on September 7. His website, RetroSpaceImages.com, is full of photographs and videos and also acts as his personal blog.
His personal collection contains around 100,000 black and white and color photos, 300 of which from the Apollo 7, Apollo 8, Apollo 10, and Apollo 11 missions are set to be offered for sale on September 24 by Heritage Auctions.
The value of some of the photos ranges from a few hundred to a few thousand. For example, the photo below titled Apollo 8 Vintage NASA "Red Number" Color Photo, Image AS8-14-2383 "Earthrise" is estimated to be worth at least $3,500:
While the image below titled Apollo 11 Vintage NASA "Red Number" Color Photo, Image AS11-40-5880: Aldrin's Boot on the Moon is estimated to be worth at least $700:
The items that are being made available aren't limited to just prints, as the below original 70mm film strip, estimated to be worth at least $1,500, is also available:

While it may seem unusual to sell photos and film strips whose images are technically in the public domain, it's not the first time that iconic photos from NASA missions have been auctioned.
In November of 2020, the only photo of Neil Armstrong on the moon was auctioned as part of a set of around 2,400 vintage original photographs that showcased the space agency's golden age of exploration were made available — some of which had never been seen by the public. The values of those items were anywhere from $1,060 to upwards of $39,650. When the auction finished, the total value of all items sold for a total of GPB 1,564,875, or about $2,165,004.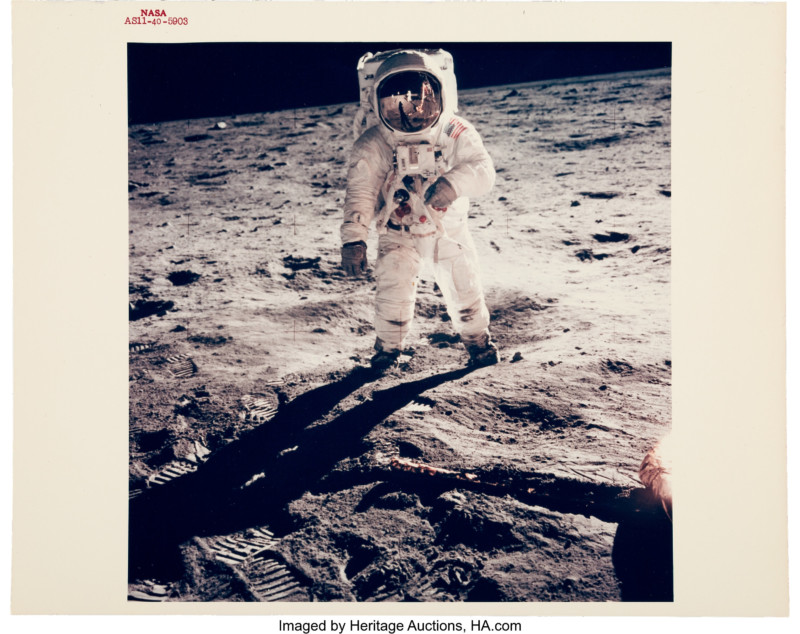 Visit Heritage Auctions to browse Pickering's full set of images that are set to be auctioned.
---
Image credits: All photos provided courtesy of Heritage Auctions, HA.com.