Never-Before-Seen Project Gemini Photos Now Available Online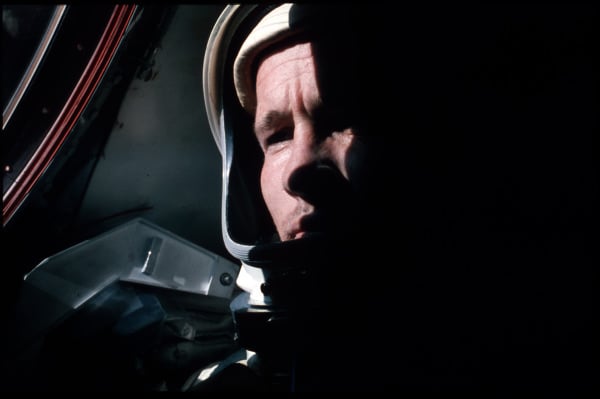 There's been a lot of nostalgia over the space program lately; as NASA is relegated to memories and museums, the general public is rediscovering why space once had us at such rapt attention. And the most recent relic to surface from the space program is a collection of never-before-seen photos from NASA's project Gemini.
Gemini came before Apollo, and although it never got the attention that some believe it deserved, the Gemini missions brought back some of the most compelling images captured in space. Now, those images are available courtesy of NASA and a team of researchers at Arizona State University. You can enjoy the entire collection online at ASU's March to the Moon gallery, but we're including a sample of what you can expect to find below:
This first picture of Astraunaut Ed White, which has been described by Smithsonian Air and Space as "a ghost in the machine, emerging from the shadows," is especially compelling. The photo harkens back to the emotions White must have felt when he was called back in after the first ever spacewalk and famously called it "the saddest moment of his life." Ed White and crewmates Gus Grissom and Roger Chaffee died tragically in the Apollo 1 fire.
March to the Moon Gallery (via Smithsonian Air and Space via The Verge)
---
Image credits: NASA via The March to the Moon Gallery