Tips for Photographing a Vacation with Your Smartphone
Photos are a time machine to the past. Nothing better represents this than vacation pictures. We aren't taking these photos for us now, we're taking them for us a year or more down the line to look back on. This article shares ways to think about vacation photography and how all it takes is a smartphone to create lasting memories.

To demonstrate, I am using a vivo X60 Pro+ device, which sports an imaging system co-engineered with ZEISS.
Full disclosure: This article was brought to you by vivo.
Go Wide — No, Wider
When I'm visiting new places on vacation, my senses begin to fire up. Between the new sights, sounds, and smells, there can be a lot to behold and become familiar with. Sometimes this can feel peaceful or comforting, but other times it may be overpowering or disorienting. For a photographer, these raw feelings can be interpreted and used as guidance to create images that fit the atmosphere.
One key photo that can be made in these situations is the wide shot. Wide and even super-wide images can give a sense of place and scale to a location. In the context of vacation photography, it also creates an epic shot that fully encompasses everything new that's happening around you. When looking back on these wide-angle establishing shots, the nostalgia hits hard. I find myself zooming in and moving around an image to relive the experience and bring back those raw feelings that occurred on the day of visiting.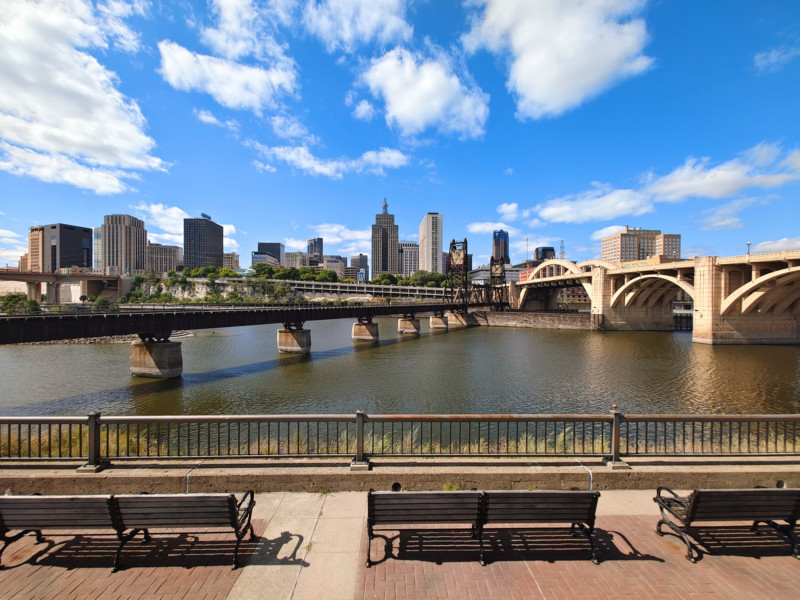 When using the vivo X60 Pro+ smartphone, I'm treated with the option of a 48-megapixel ultra-wide gimbal camera that can capture a whopping 114-degree angle of view. It's the full-frame equivalent of a 14mm lens. This allows me to fit even more of my perspective into one frame, and the sensor-shift stabilization provides stability for sharpness.
Another great way to capture more of a scene is by creating panoramic images. Most smartphones are capable of making panoramas, and it's usually easier than doing them with a DSLR or mirrorless camera. The X60 Pro+ takes it all a step further by being able to stitch HDR images and even night scene images together to create a single panoramic photo with brighter, vibrant detail and expanded dynamic range. And, I don't have to worry about ghosting and unwanted light reflections in my photos thanks to the ZEISS T* coating technology on this device.
It's in the Details
The wide shot may be the most obvious when on vacation to unfamiliar locations, as there's so much new information we'd like to capture and share later on in an image. However, it's easy to fall into the trap of only capturing expansive compositions and missing the finer details. Photos with tighter framing are capable of producing stronger images as there is less clutter or distractions and more focus on a particular subject.
Think of being on the shoreline of an ocean or lake. You could shoot a photo of the entire area including the water, beach, boats, people, trees, buildings, and everything else in sight. Then, you can dive deeper into what about the scene is drawing your attention. You might notice brightly colored rocks on the beach or the way your footprints have been melting away in the sand as you walk along the water's edge. These are little nuggets of detail that are going to drive the overall story of your vacation and should be captured as you recognize them.
It's not a shot list that you have pre-written, it's more about following your emotions of what it's like being at this place. What do you hear? What do you smell? What do you see that stands out as if it's calling to you and you alone? Isolate these and you'll begin to paint a better picture than any one wide-angle photo could achieve.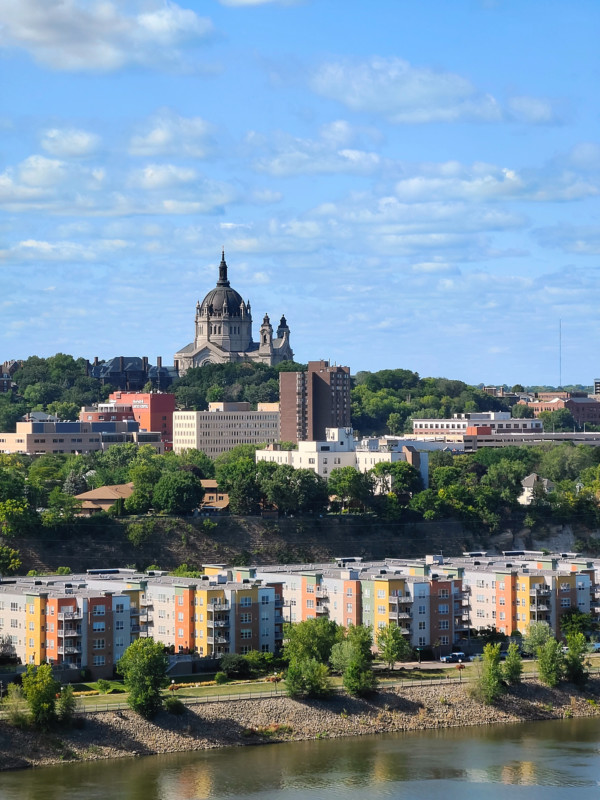 Those of us that have been using a smartphone for a long time now have been conditioned to zoom in by moving closer with our feet, but these are new days we're living in. Now, with the X60 Pro+, for example, I have both a 50mm lens and 125mm lens (full-frame equivalents) right on my phone in addition to the two wide-angle cameras. Being able to optically zoom at such focal lengths is really a game-changer for a vacation camera that slides into your pocket.
Another piece of notable technology now featured in the X60 Pro+ is Pixel Shift Ultra HD Imaging. You may have used some form of pixel shift on a large-body camera on top of a tripod, but now it can be available all the time wherever you bring your phone. Pixel Shift Ultra HD shooting works handheld and uses my natural hand tremors to shift the pixels of the sensor around as eight pictures are taken in parallel. The end result is a single image with enhanced details, sharpness, and colors as each pixel now has more accurate RGB information. All this extra depth to the photo ensures my memories are preserved at the highest quality.
Follow the Adventure
While on vacation, there may be opportunities that don't come up living in a city. Gazing at the brilliant stars of a deep dark sky, for example. Or, if you are up early and already buzzing to get to work in your daily life at home, then soaking in a sunrise at your leisure in a beautiful location is another wonderful experience to seek out. Yes, these require some sacrifice to the wake-up and bedtime schedule, but looking back on a number of trips I've taken, it's the rejuvenating sunrises or stargazing that carry the most sentiment and feeling of peace.
During these periods of low-light or no-light, smartphone photography has traditionally struggled. Now, with bigger sensors, better optics, and advanced processing, dimly-lit photos look better than ever on a high-end device like the X60 Pro+. With a newly fine-tuned noise reduction model, the natural tones and high image quality of night scenes more accurately represent what was seen while on vacation.
Stay in the Moment
Lastly, it's important to keep in mind the context in which vacation photos will be viewed years down the line. Sure, many of the best photos with remarkable lighting, grand views, and perfect compositions will go on to be proudly displayed on social media or in picture frames on the walls, but even snapshot photos have the power to kick in nostalgia. For me, it's not unusual that the vacation photos that have the most personal impact are the ones I snapped quickly.
What I'm trying to say is that you don't always have to step outside the experience in order to put your photographer hat on. The truth is, snapping these real moments with the vivo X60 Pro+ makes even quick shots look amazing. They say the best camera is the one you have with you, and between having an ultra-wide gimbal camera for sharpness and stability, Kids Snapshot mode for fleeting moments with the children, HDR algorithms for capturing every detail in the highlights and shadows, and low-light shooting capabilities to snap whenever and wherever, this is one heck of a solid camera.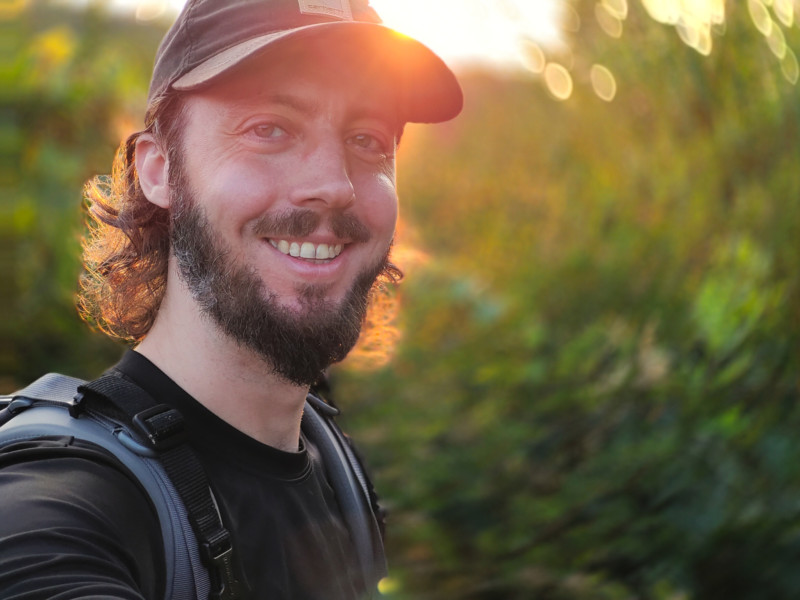 If you're going on vacation to really unwind, don't let a big camera setup come between that. The vivo X60 Pro+ puts high-quality 14mm, 23mm, 50mm, and 125mm lenses right in your pocket. There's no camera strap banging around or extra weight to haul. You can rely on it to take outstanding photos while your mind is right where it's supposed to be: in vacation mode.
Submit Your Best work to vivo VISION Plus Photo Awards
Took any vacation photos you are especially proud of? The vivo VISION+ Mobile PhotoAwards 2021 call for entries is open until September 30th, 2021. The competition features 33 awards in different groups and categories, including Portraits, Night, Sports, Nature, Life, and Places.
To learn more about VISION+ Mobile PhotoAwards 2021 and to participate in the competition, visit the official website here.