Smithsonian Buys Rare Photos From First African American Studios
A collection of early American photography from Larry J. West has been acquired by the Smithsonian American Art Museum, transforming the museum's holdings. West's collection includes 286 pieces from the 1840s, when daguerreotypes started to show up in the US, to about 1925.

The New York City-based West's collection can be classified into three groupings.
First, there are photographs by early African American daguerreotypists James P. Ball, Glenalvin Goodridge and Augustus Washington.
Second, the collection has portrait photography of abolitionists and items associated with them, the Underground Railroad and the women who helped enslaved Americans to flee to free states.
Third, there is photographic jewelry that is a cross between miniature paintings and early cased images such as daguerreotypes, tintypes and ambrotypes. They include brooches, bracelets, and rings containing miniature portraits. There are also locks of hair attached to some of these intimate objects as they were often created to remember the departed.
"Now, an important segment of his collection, most of which has never been on public view, has been purchased by the Smithsonian American Art Museum (SAAM) in Washington, D.C.," reports The New York Times, "an event that Stephanie Stebich, the museum's director, called 'a coup.' The museum said the purchase price was in the mid-six figures."
The collection includes many daguerreotypes, which was the first publicly available photographic process. It was invented by Louis Daguerre in France and introduced worldwide in 1839. The process involves polishing a sheet of silver-plated copper to a mirror finish, making it light-sensitive, and then exposing it in the camera. The latent image is next developed with mercury fumes and finally sealed in a protective case to protect it.
Also in the collection are ambrotypes and tintypes. These two arrived on the scene in the 1850s and 1960s, respectively, and were cheaper to produce.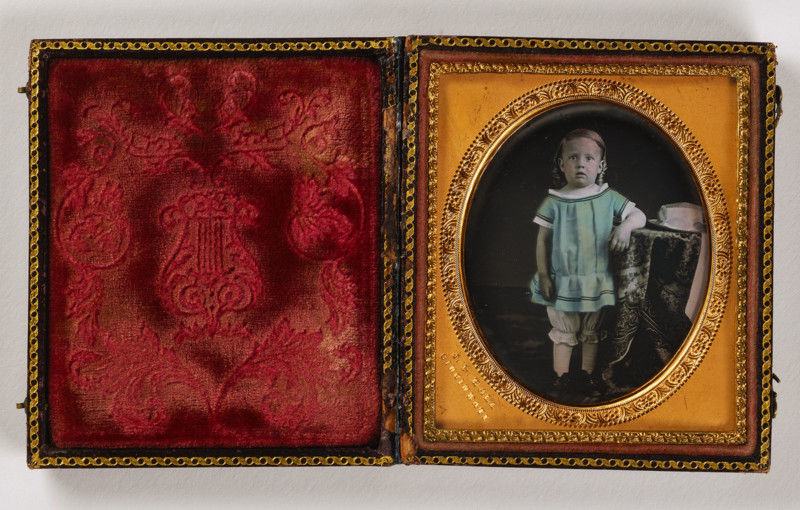 "We are grateful to visionary collectors like Larry West who choose the Smithsonian as the permanent caretakers of their beloved collections, where they join other national treasures held in trust for the public benefit," said Lonnie Bunch, Secretary of the Smithsonian. "As a historian, I especially value Larry's persistent pursuit of artworks and material culture that serve to illuminate an important time in the history of this nation and will help future historians and visitors to the Smithsonian understand the early American experience in a more inclusive manner."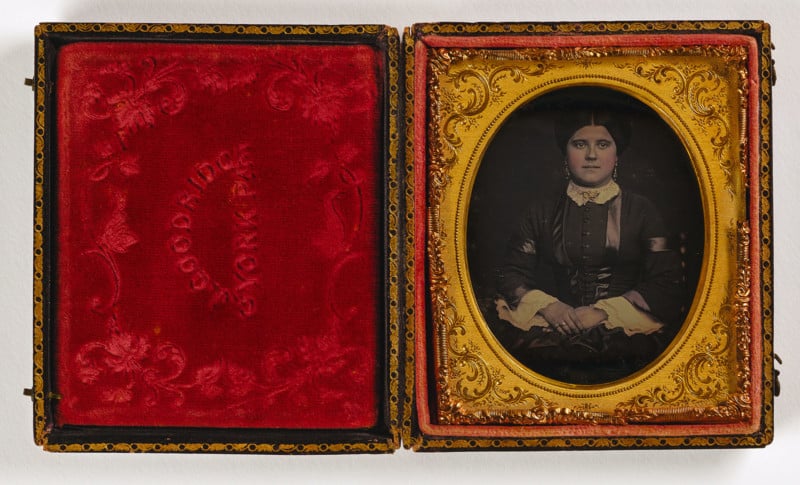 "Collector Larry West was a mergers and acquisitions specialist when he happened upon an article in The New York Post in 1975 that said antique photographs were on the verge of becoming the next big collectible," writes the New York Times. "Inspired, he walked into a shop in Mamaroneck, N.Y., and came across a daguerreotype — an early form of photography, made on highly polished metal plates that is almost startling in its hologram-like effect. It depicted an African American man in a tuxedo elegantly posed before the camera. West purchased it for $10.70."
That single purchase led West to chase more, and in the next four decades, he managed to collect 40 daguerreotypes by African American photographers. Daguerreotypes were produced in large quantities, and "by 1853, an estimated three million daguerreotypes per year were being produced in the United States alone," Wikipedia says. But what West was chasing was hard to come by, and now the Smithsonian has a prized collection of diversity in early American photography.
To put this collection in perspective, it is important to know that between Ball, Goodridge, and Washington, about 166 daguerreotypes are known to have survived. There also might be more with private collectors that have not disclosed them.
The Library of Congress holds 26 (although 16 of them were captured by Washington after he emigrated to Liberia in 1852), the Smithsonian's National Museum of American History has 11, the Smithsonian's National Museum of African American History and Culture holds two, the Smithsonian's National Portrait Gallery possesses one and the National Gallery of Art holds one.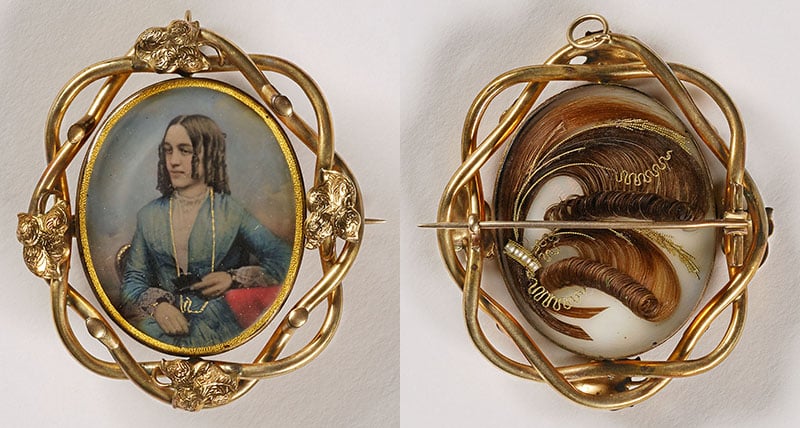 The Smithsonian American Art Museum now holds 40 daguerreotypes in its collection by these three photographers. And besides that, they also have selected portraits made using later processes, making SAAM's collection of photos from early African American studios to be very extensive. This genre of daguerreotypes is unique, and therefore it is highly unlikely that this type of collection can be created again.
"For collector-researchers like myself, this use of the objects and research findings is critical," says West, a collector, and historian of 19th-century photography, in a press release. "It proves that anything a current collector has is not 'owned,' we are merely custodians for them."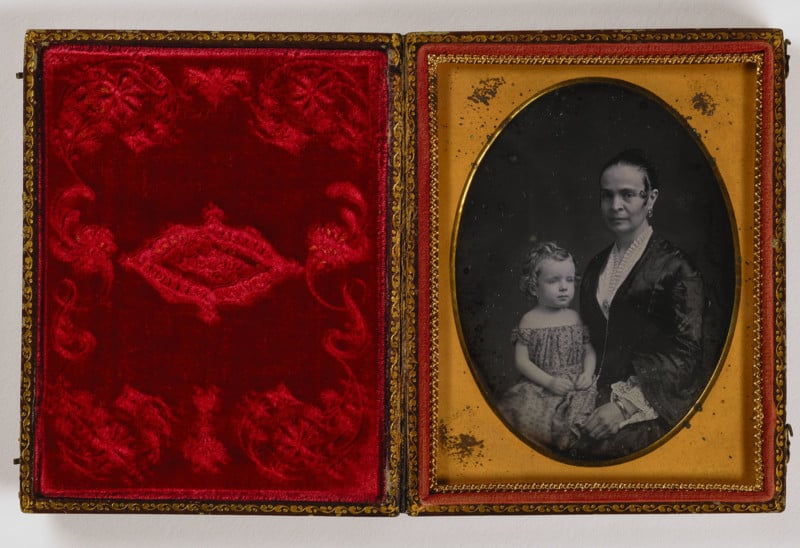 Besides the photographs and other artworks and jewelry, West also authored a treatise detailing his research, analysis, and conservation of the collection along with his metrics for authenticating individual works. All these resources have been acquired with the collection and will be made available to researchers and visiting scholars.
"The acquisition of Larry West's incredible collection enhances and deepens the museum's photography collection and positions us to tell important American stories," says John Jacob, the McEvoy Family Curator for Photography at the Smithsonian American Art Museum. "The near absence of diverse portrait sitters and non-white photographers from many early American photography collections, including SAAM's, is ahistorical.
"Significantly, SAAM now can show an inclusive history of photography, with African Americans among its earliest practitioners, conveying to viewers their contributions as innovators and entrepreneurs."
---
About the author: Phil Mistry is a photographer and teacher based in Atlanta, GA. He started one of the first digital camera classes in New York City at The International Center of Photography in the 90s. He was the director and teacher for Sony/Popular Photography magazine's Digital Days Workshops. You can reach him via email here.
---
Image credits: Header photo (left) Unidentified artist, Untitled (woman with hair ribbon), undated, sixth-plate ambrotype. Smithsonian American Art Museum, the L. J. West Collection of Early American Photography, Museum purchase made possible through the Franz H. and Luisita L. Denghausen Endowment (right) Unidentified artist, Untitled (brooch, man with goatee), undated, albumen print in a metal setting. Smithsonian American Art Museum, the L. J. West Collection of Photographic Jewelry, Museum purchase made possible through the Franz H. and Luisita L. Denghausen Endowment.