PhotoPlus Launches Learning Lens, A Free Online Educational Resource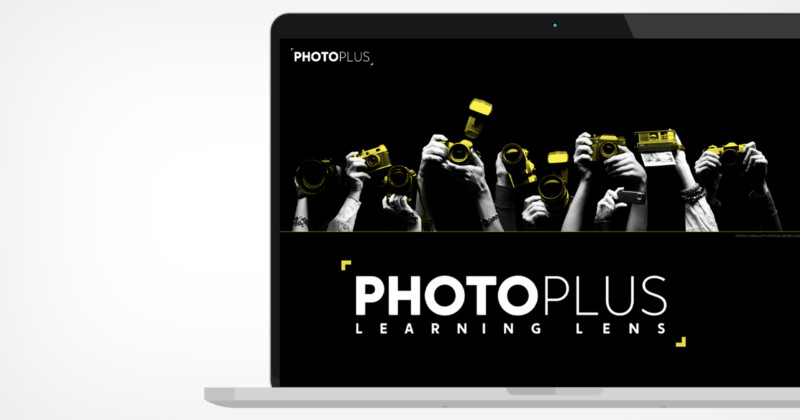 PhotoPlus has launched Learning Lens, a new online platform that will play host to educational resources for photographers. The company says that it plans to cover anything and everything photographers could possibly want to learn about, all for free.
Online educational resources aren't new, as perhaps the most well-known one aimed at photographers and creatives has been around a long time: CreativeLive. But unlike CreativeLive, PhotoPlus does not have plans to charge for access to the educational content it hosts. It's not clear if Learning Lens will remain free forever as the signup process does require a "subscription" of sorts to be purchased, but it costs $0 to subscribe and the company has not indicated that it plans to charge for the service. It is likely that this was just a method of registering users.
Learning Lens is hosting its first live class on August 3 at 12:30 PM ET, but already has three classes previously recorded by Jesus Ramirez, Paul Von Rieter, and Jen Huang Bogan. Ramirez shares his best Photoshop techniques for photographers, little-known features, and better ways to work with the tools that photographers are already using. Reiter discusses what it was like switching from film to medium format digital, and Bogan's class discusses how she found her style in natural light portraiture.
The first live class is hosted by PetaPixel's Jaron Schneider, who will explain how photographers can still get discovered and noticed in a time when Instagram is losing relevance.
Don't know how to pitch media? Don't know what media considers worth featuring? Don't even know what a "pitch" is? I will have all the answers.

Did I mention it's free? pic.twitter.com/AaaSh7RCee

— Jaron Schneider (@jaronschneider) August 2, 2021
In addition to these classes, Learning Lens has 162 classes currently loaded into the system that are all carry-overs from the PhotoPlus+ platform with more planned to be added. This amounts to a colossal amount of free education, especially for a brand new resource. Altogether, the platform plays host to nearly a week's worth of hours of free content.
While WPPI, which is a photo conference run by the same organization that hosts PhotoPlus, still has in-person educational classes at its event, PhotoPlus removed the education portion of its tradeshow in recent years in an effort to focus on the expo.
PhotoPlus was forced to cancel the in-person annual New York-based tradeshow last year amid the pandemic and instead transitioned the show to digital. It must have learned something from the experience, as the launch of the new fully online educational resource allows the company to bring back the education it once offered in-person in a format that can be utilized year-round by anyone, anywhere.