How to Turn a Game Boy Camera Into a Webcam for 8-bit Video Calls
Retro Game Couch made this 3-minute video showing how you can convert an old Game Boy Camera into a "modern" webcam. It may not have the best resolution — it's 8-bit, after all — but it will certainly guarantee you a lot of attention in your next Zoom meeting.

Why would you want to do this? Well, after more than a year of most of working from home, I'd ask you "why not?" Obviously, this would be a pretty fun thing to try for kicks, but the guide is presented in more of a "what happens if you do not have a webcam and need to hop in a meeting?" scenario.
To do this, you'll need the Game Boy Camera, a Super Game Boy (a device released in June of 1994 that allows Game Boy cartridges to be played on a Super Nintendo Entertainment System), of course a Super Nintendo (or a modded system that outputs HDMI), an up-scaler, and an HDMI Capture device for your computer.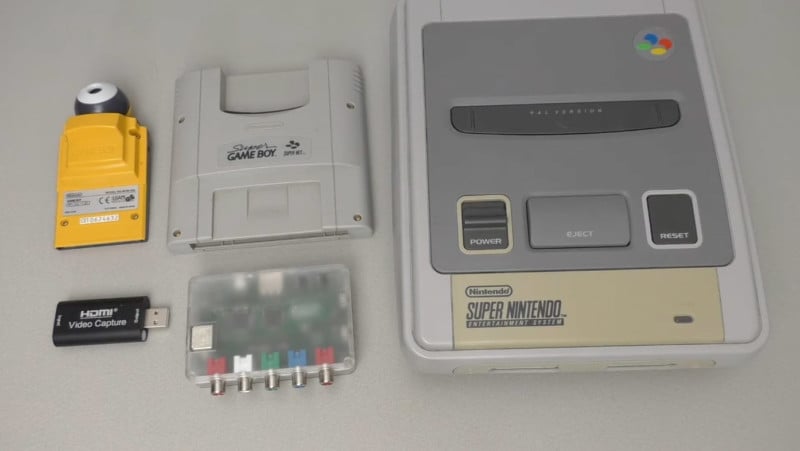 Simply plug the camera and Super Game Boy cartridge into the system, and then output the video to the HDMI capture device connected to your computer. With this enabled, it should show up as a video input source on your system, giving you the glorious 2 color retro gaming camera feed you've been dreaming of since the 1990s.
The live camera effect comes complete with the Super Game Boy's on-screen borders letting you use it with any program that can pull a video source into it like Zoom, Microsoft Teams, or Google Hangouts.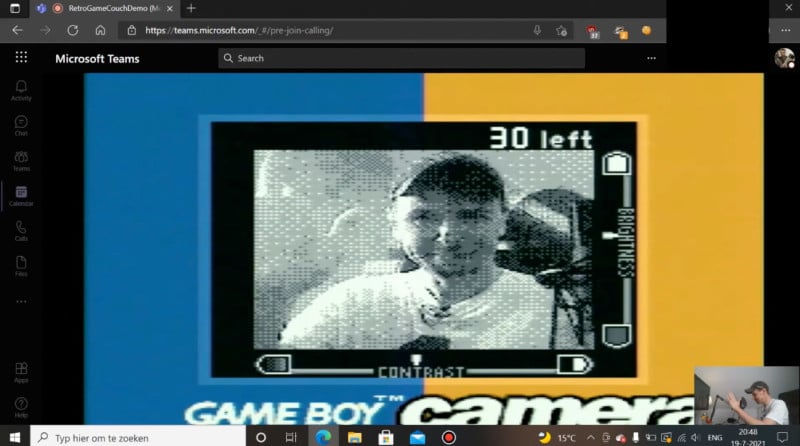 The Game Boy Camera (GBC) was originally released in February of 1998 in Japan as a still camera for their Pocket Game Console, that could be used to take grayscale photographs. The camera features a 180-degree swivel front-facing camera that can be used to take normal photos or selfies. Photos can then be transferred between Nintendo devices/apps or even be printed on thermal paper with the Game Boy Printer.
At the time of its release, Guinness even recognized it as the World's Smallest Digital Camera (1999), and ever since, creatives and photographers have embraced the limitations of the camera and viewed it as an artistic challenge. So by connecting this to your next Web meeting, you can be the envy of all your colleagues by taking a step back in time.