South African Photographer Captures Political Crisis at Home
A local South African commercial photographer has found himself in the epicenter of the country's most recent political unrest that has disrupted communities and left people starving, and has shifted his focus to photojournalism to make sure it does not go unseen.
Kierran Allen, based in South Africa, has always had a passion to film and photograph wildlife and beautiful travel destinations throughout his 16-year long commercial career. However, when the country entered its most recent period of civil unrest and riots — following the arrest and inquiry of the country's former president Jacob Zuma over corruption charges — Allen knew it's his "duty as a creative with a social platform to document what is going on the right way so that people can visually see what is happening on the ground."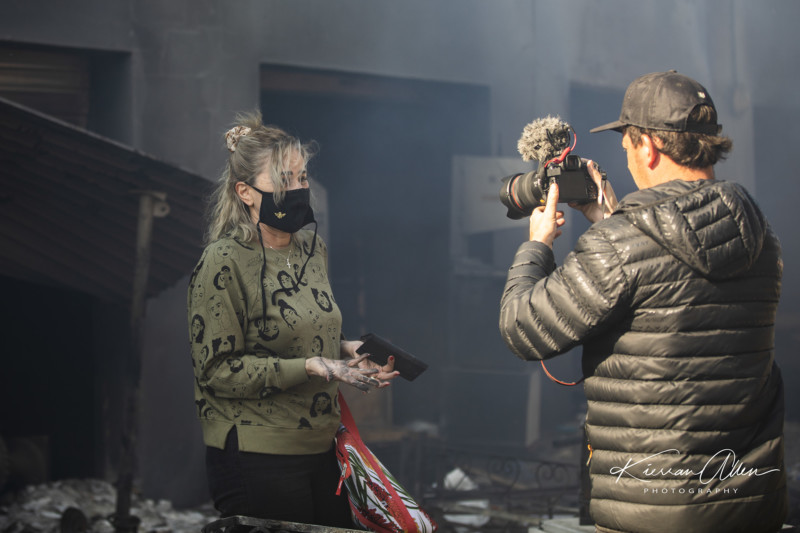 This is not the first time that Allen has turned his camera away from commercial clients and towards political and social issues that affect the daily lives of local people. He has actively documented the spread of the pandemic, with his first pandemic-focused blog entry posted on March 30, 2020, when South Africa entered its first-ever 21-day long lockdown.
Fast forward to the present day and the devastating effect of the pandemic is still felt — Allen concluded his May 5, 2020 blog post with "South Africa, sort your sh*t out" after reporting on lockdown-fuelled unemployment crisis in Pinetown — and now further exacerbated by the recent political events.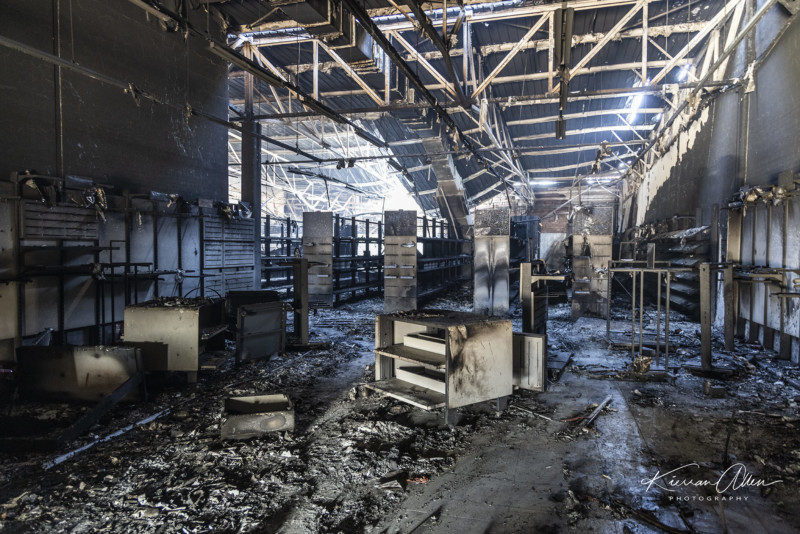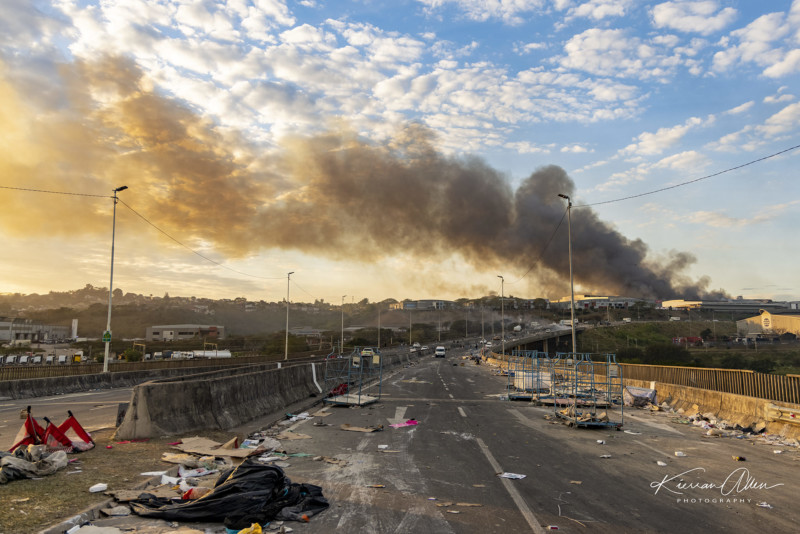 Although it might be easy to allow oneself to become emotionally attached to the events, Allen makes it clear that he only shoots things as he sees them "and will only ever portray the truth." In a hostile environment, he takes the stance of neutrality because most of these issues are complex and never a straight-cut thing.
"It's important for me to go into these environments and have an understanding of what's exactly going on, filming it, and then removing myself without altering anything," says Allen. "In terms of politics I choose not to be emotional about it, it's very subjective and each individual has their own take on what's right and wrong." Stepping away from neutrality is a slippery slope and can quickly allow the content to become one-sided.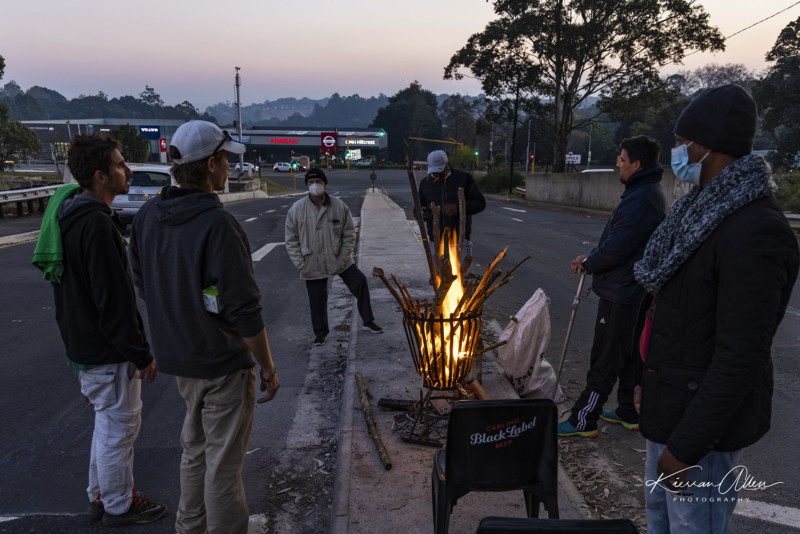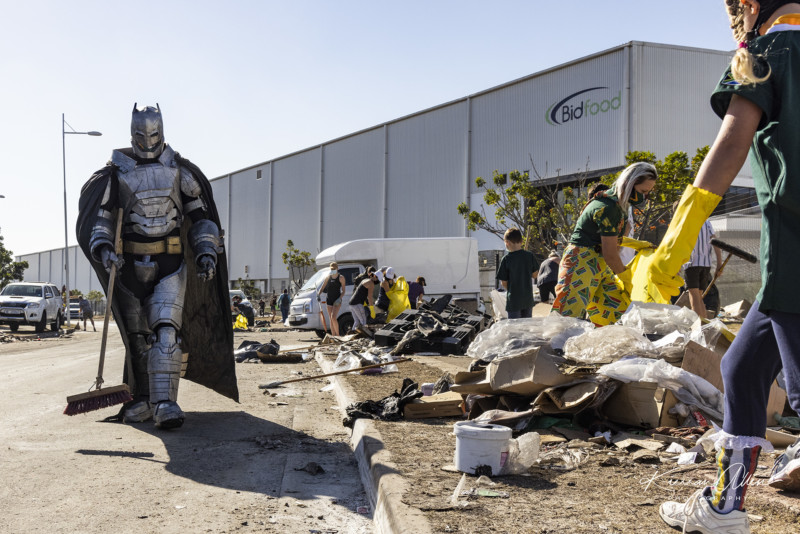 For his photojournalism work, Allen uses the light and fast Canon EOS R5 with Canon RF 24-105mm f/4 L lens. It's able to capture the best quality in any environment, says Allen.
"Choosing the right gear is super important when bullets are flying past your head, you literally have split second to get the shot. I used to have a two-camera setup but I found when running and jumping over things, it gets in the way, so for me, the R5 is the ultimate when it comes to both video and photo."
In today's world where technology allows us to have information at our fingertips, it is an important mission for people like Allen to inspire hope or expose an issue through photojournalism which could help initiate change. "South Africa's issues are very deep and complex but if we can all just be honest and help the person next to you, I'm pretty confident that we can slowly create change," says Allen.
"I'm a very passionate South African and if using my skill and platform inspires others, then that's exactly what I'm going to continue to do!"
More of Allen's work can be found on his website and Instagram page.
---
Image credits: All images by Kierran Allen and used with permission.