This Guy Bends Time and Space in Slow Motion
"Playing With Time" is a new mind-blowing 1.5-minute video by Macro Room in which a man bends time and space in slow motion. It was created entirely with a high-speed camera with clever planning and editing.

Ben Ouaniche, the Tel-Aviv, Israel-based visual art director who founded Macro Room in 2016, shot the project with a
Chronos 2.1 HD camera
, which has a starting price of $4,995.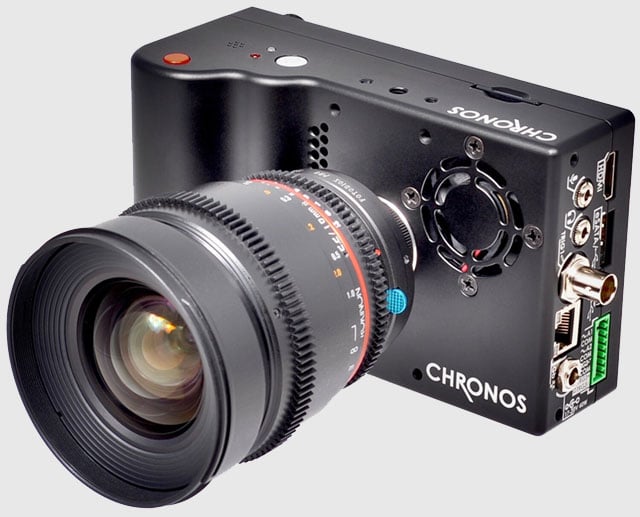 Everything seen in the video was shot at 1,000 frames per second, even the real-time shots of Ouaniche interacting with the slow-motion objects, since the real-time portions had to be matched with the slow-motion action portions.
The Chronos 2.1 HD has an 8-second recording limit, so Ouaniche had to plan for each of the scenes to be a maximum of 8-seconds long in real-time.
After the necessary footage was captured, the real "magic" was done during the editing stage.
"Using rotoscoping and Alpha Matte in After Effects, I managed to separate different shots and re-time them to create an illusion of a continues shot," Ouaniche tells PetaPixel.
Some of the inspiration in the video came from the 2020 Christopher Nolan film Tenet, Ouaniche says, and he even included a small homage to Nolan in the milk bottle sequence — take a close look at the label of the stopwatch.
"My goal was to create a new kind of 'jump cut illusion' video, but instead of using the normal cut in action trick, I wanted to create seamless cuts in slow-motion without the help of a fast action to cover the magic," Ouaniche says. "This required some precise planning and a lot of tests to get everything to work together."
As this video is going viral online, many commenters immediately assume that portions of it were created with the help of computer-generated imagery, but this was not the case.
"There is no 3D or simulations in the video in any way," Ouaniche says. "It's all real footage and compositing. I saw some comments about that, so I just wanted to clear it up."
You can find more of Ouaniche's work on his popular Macro Room YouTube channel, which has over 1.3 million subscribers.