Rare Zeiss 50mm f/0.7 Lens Made for NASA To Fetch Up To $146,000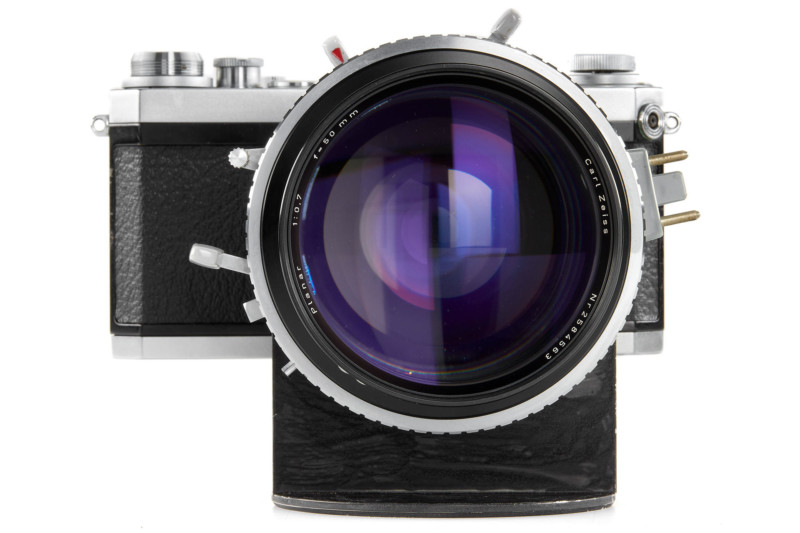 On June 12, the 38th Leitz Photographica Auction is set to offer a large assortment of rare and highly collectible camera products, the most notable of which is a rare Zeiss Planar 50mm f/0.7 lens designed in 1966 for NASA Apollo missions.
Described as the "most famous lens produced by Zeiss," the Planar 50mm f/0.7 was designed to photograph the moon's far side during the NASA lunar missions. The Leitz Photographica Auction says that it was incredibly fast, about two stops faster than the available lenses of the time.
In 1975, Stanley Kubrick used three of these lenses to film Barry Lyndon, a period drama based on the 1844 novel The Luck of Bary Lyndon by William Makepeace Thackeray. According to the auction listing, this lens's unique properties allowed Kubrick to film some of the most iconic visuals known in cinematography.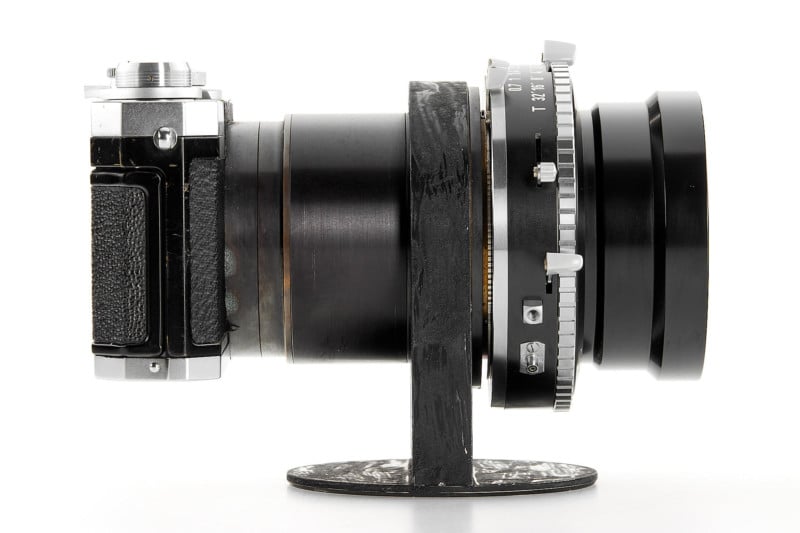 Some scenes were lit only by candlelight and shot with the lens on a modified Michell camera. Its fast aperture allowed Kubrick to shoot in exceedingly low light conditions. The film won the 1976 Oscar for cinematography.
This particular lens is listed as in "beautiful condition" and with "clean optics." It is mounted on a modified Nikon F body and includes a removable tripod mount. The lens is slated to begin auction at about $67,000 and is expected to draw as much as $146,000.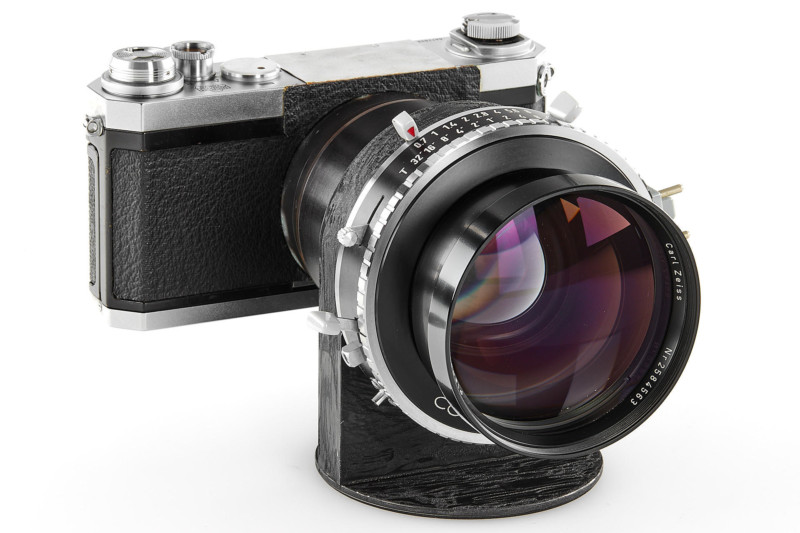 Only 10 of these lenses were ever produced. Six of them were supplied to NASA and three of them to Kubrick, which left only one in the Carl Zeiss factory museum. In an interview with Insider, Andreas Schweiger of Leitz Photographica Auction believes that most likely this is one of the lenses that was supplied to NASA.
The full 38th Leitz Photographica Auction catalog can be viewed here, and one camera that is conspicuously absent despite considerable publicity earlier this year is the Leica prototype designed by Jony Ive and Marc Newson. The camera was expected to draw over $200,000 at auction, but according to Schweiger, the seller decided last minute to pull the camera.
No details on why the camera's seller decided to pull the item from the auction were provided.