WildArt Photographer of the Year 2021 'Eyes' Category Winners
WildArt Photographer of the Year has announced the winners of its third competition theme "eyes," with seven more themed categories set to be published throughout the year.
With a focus on supporting various conservation causes with each one of the 10 themed categories, the competition has a total prize fund of £13,000 ($18,100). The winner of each category will also be entered to win the WildArt Photographer of the Year title with an additional £3,000 ($4,177) prize.
Last month's category, "Space", saw Adam Stunkel from the United States awarded the Gold Award Winner title, while the chosen charitable cause was the Badger Trust, which saw £213 ($296) raised. Prior to that, the first competition titled "Wet" provided a donation to the Nova Scotia Nature Trust.
The theme of "Eyes" was the chosen category for March and was overseen by photographer Josh Galicki who picked American Bird Conservancy and their Golden-winged Warbler project as his charitable cause. The organization received 1,101 photo entries, which is the highest number for the competition so far, while £440 ($623) was raised through competition entry fees and a private donation to the Bird Conservancy.
Photographer Trai Anfield, from the United Kingdom, won the category with her photograph of a close-up of a mountain gorilla, titled Contact. Anfield was awarded a £500 ($709) prize and will have a chance to win the WildArt Photographer of the Year title later in the year.
The winning photograph shows a mountain gorilla making eye contact through the hole in a tree which it has made by eating the bark. The photographer says that she waited for a significant proportion of the allotted hour of his trek.
Her patience paid off, as the gorilla eventually looked through and made eye contact with the photographer and her long Nikon 200-400mm f/4 lens, which she held by hand. Anfield used the lens with her Nikon D5 and shot the image at 400mm at 1/100 second, f/4, and ISO 640.
Below is a selection of the runners-up in the category: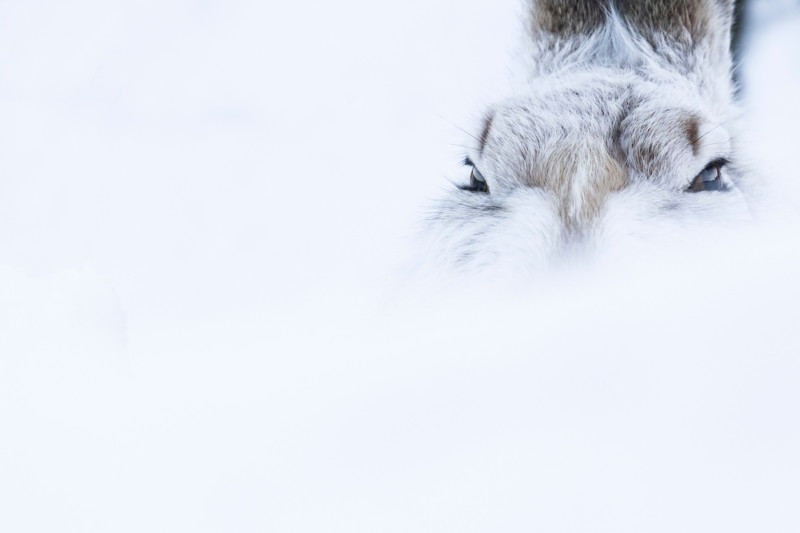 The full list of winners as well as highly commended and commended entries can be seen on the WildArt Photographer of the Year winners' gallery.
---
Image credits: All photos individually credited and provided courtesy of Wildart Photographer of the Year.