Russian Fisherman Shares Scary Photos of Deep-Sea Creatures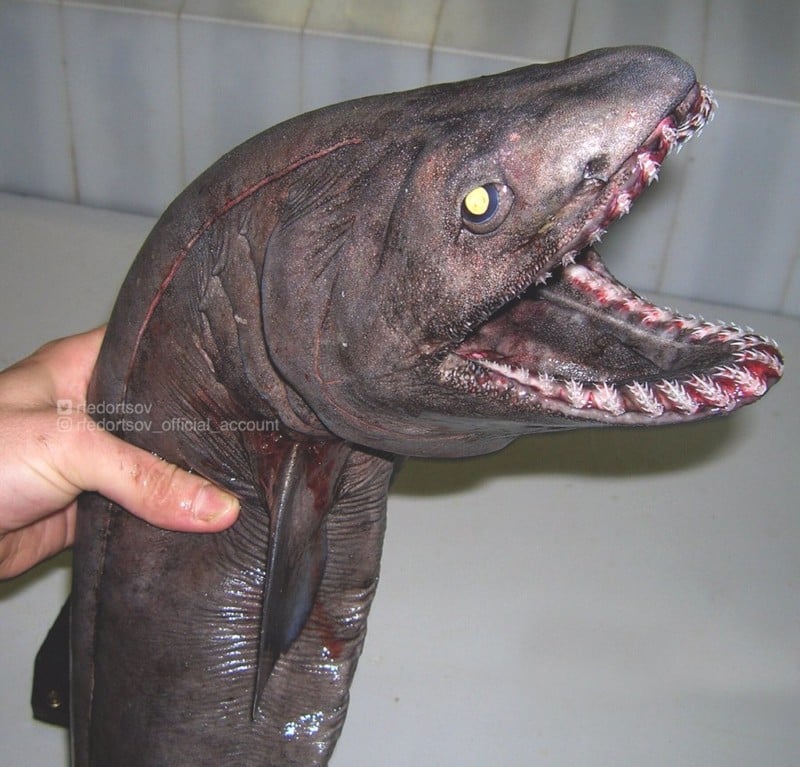 Roman Fedortsov is a Russian fisherman who has been working on trawler for 18 years. For the past several years, he has been shooting and sharing photos of the strange and scary deep sea creatures pulled up in his nets from the dark depths of the ocean floor.

Fedortsov lives in the large port city of Murmansk. After high school, he enrolled in a marine-focused university. His specialization is in fish processing, or understanding how to best prepare fish for freezing and delivery to end customers.
"Usually at sea we have six hours for work and six hours for rest," Fedortsov tells PetaPixel. "This time period of six hours is called a watch, and I work at the fish factory during the watch. I'm responsible for the process of fish processing, so I have to control other seamen while they are working.
"In our free time, we usually spend on having a meal, watching TV and sleeping. But I usually take photos of strange deep-sea creatures."
Fedortsov and the crew work to catch commercial fish such as cod, haddock, halibut, redfish, and herring in the Norwegian Sea, the Barents Sea, and the Atlantic Ocean. But in putting down their nets to depths between 980-3,300 feet (300-1,000m), it's not uncommon for unexpected creatures to be hauled up into the ship as well.
"Some of the sea creatures are still alive when they are onboard the ship, and we set them free," Fedortsov says. "But mostly they do not survive, unfortunately."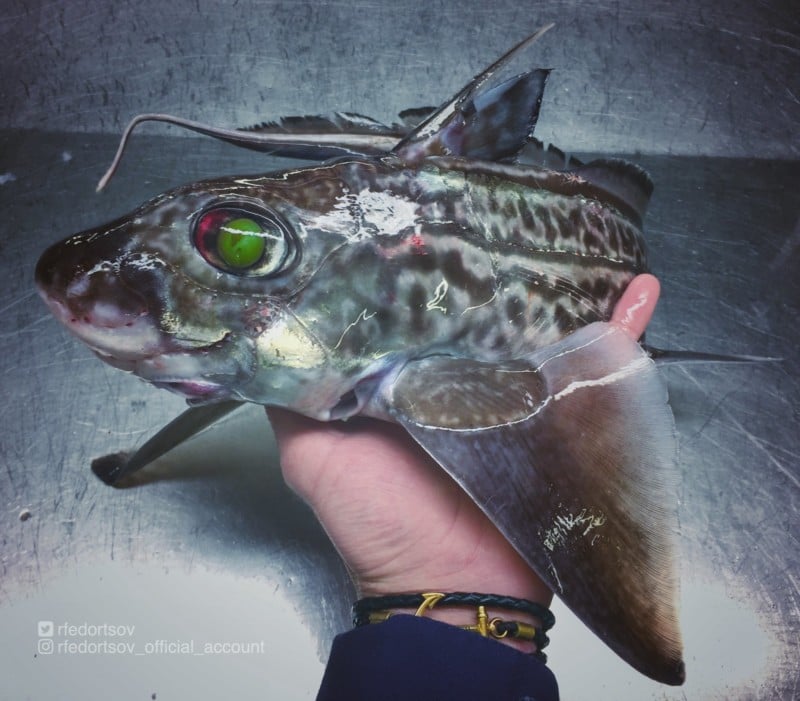 About 5 years ago, Fedortsov decided to start sharing photos of these creatures to show the world what the ocean holds. These days, Fedortsov photographs the wildlife with an iPhone 11 Pro Max.
"I decided to create my Instagram and Twitter accounts because many people have no idea how the fish could look like," Fedortsov says. "I was really impressed by the appearance of some deep fish and I wanted to share my experience with other people."
The photos have proven to be extremely popular: at the time of this writing, Fedortsov has roughly 620,000 followers on Instagram and 140,000 followers on Twitter.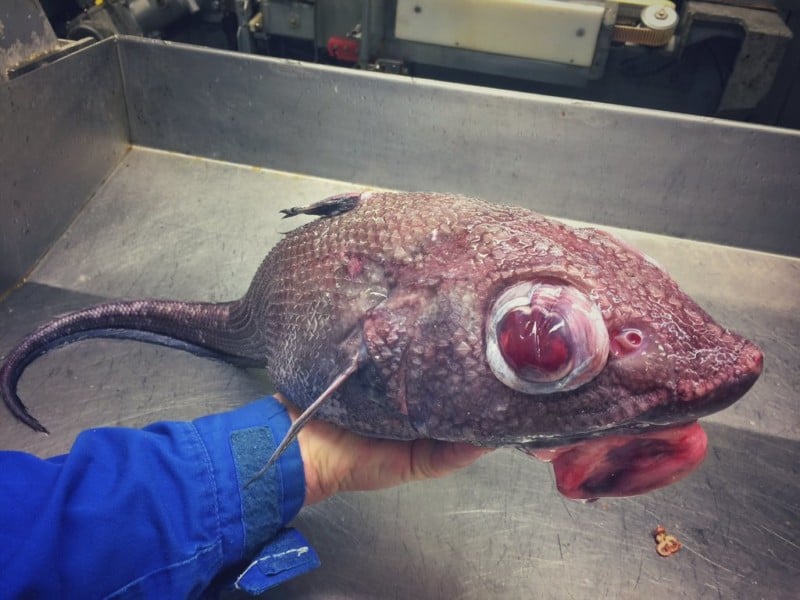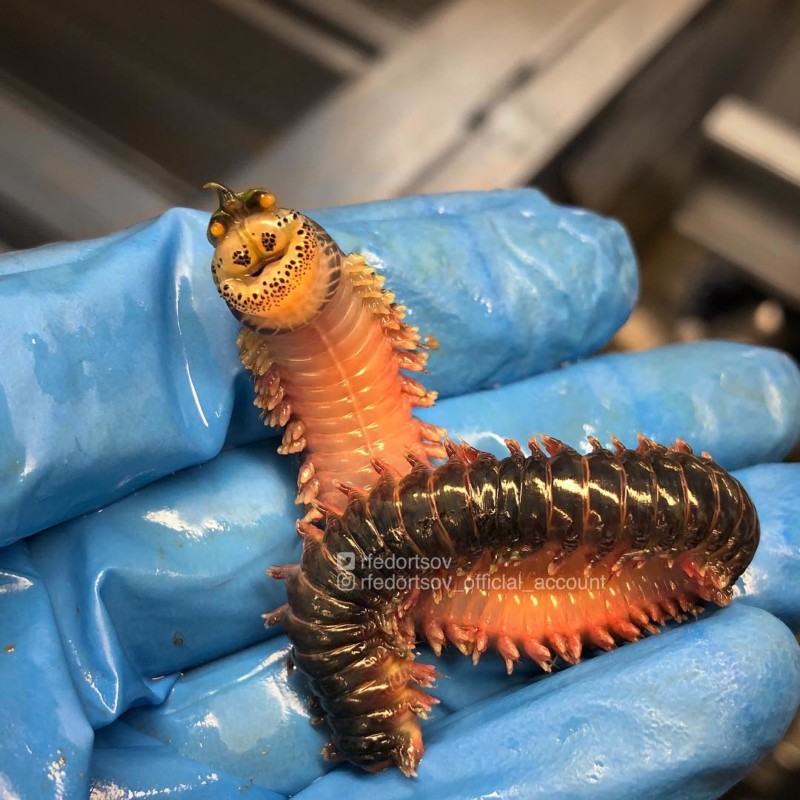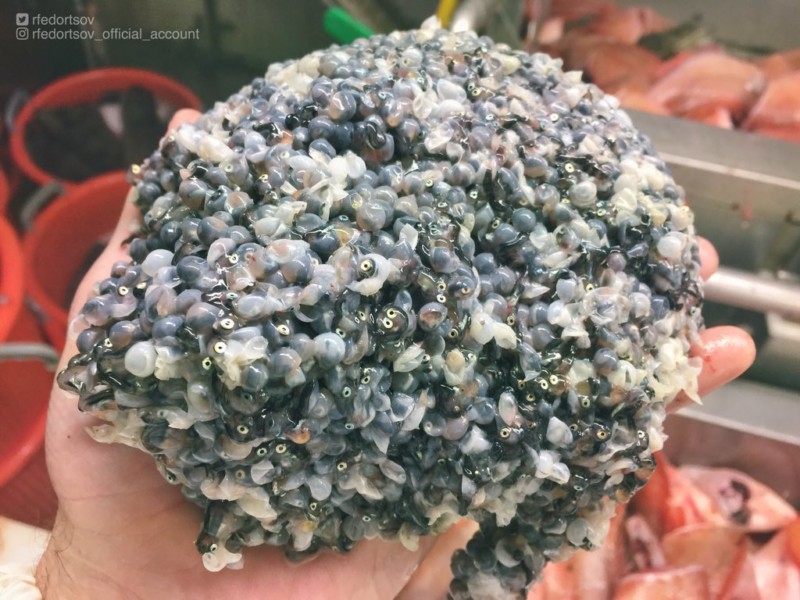 "I have never been scared of the fish I caught," Fedortsov says. "I am always interested and impressed."