Halide Camera App Launches on iPad with a Redesigned User Interface
Halide, which is ranked as PetaPixel's best professional iPhone camera app, has been redesigned with a new user interface specifically for iPad users.
The company claims its completely custom user interface for iPad contains all of the Halide features, such as manual controls for shutter speed and ISO, Smart Raw and RAW+JPG capture, Instant RAW processing, a dedicated Depth mode, manual focus with focus peaking, and much more.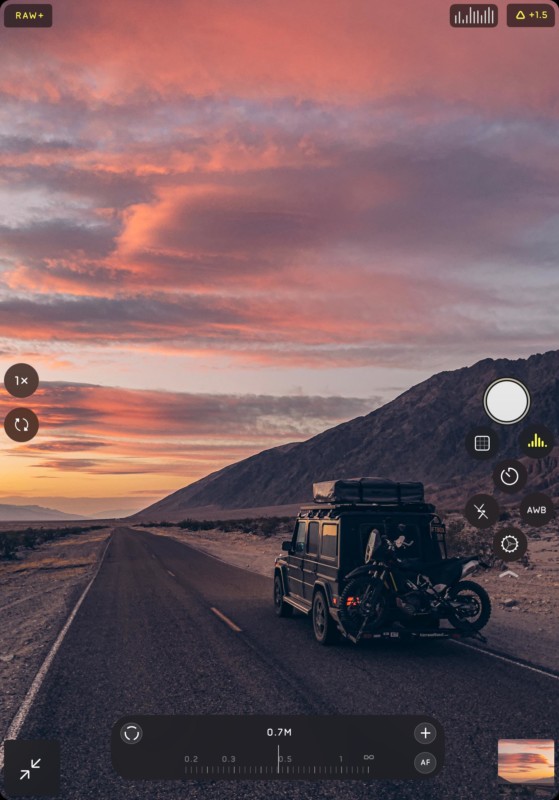 Near the shutter button, users will find an expandable "honeycomb" of features — pictured above — which allows the viewfinder to be minimally obscured. It still contains similar gestures and controls as the iPhone version of the app but is designed to sit in places where user's thumbs typically are found when using the tablet.
Similarly, a new custom typeface has been designed to be bolder and has been adjusted for the larger display of the iPad. Other key features are available at the edges of the screen with the corner buttons designed with a matching icon radius to purposefully fit into the corners of the iPad screen, similar to the iPhone design.
The app also takes into account the different user experiences of taking a photo with a smaller iPhone versus a large tablet. The large screen makes it difficult to judge a composition because users hold it close but the human vision limits their ability to discern detail in the larger area and focuses on a small area instead.
For this reason, Halide designed Pro View, which can be toggled in the bottom left. Pro View shrinks the viewfinder up to the limits of detailed central vision. That is to say, it makes the viewfinder large enough to use the bigger iPad screen but also small enough to judge the composition. It also leaves additional space for manual mode, histogram — which was made larger — waveform, manual focus, and more.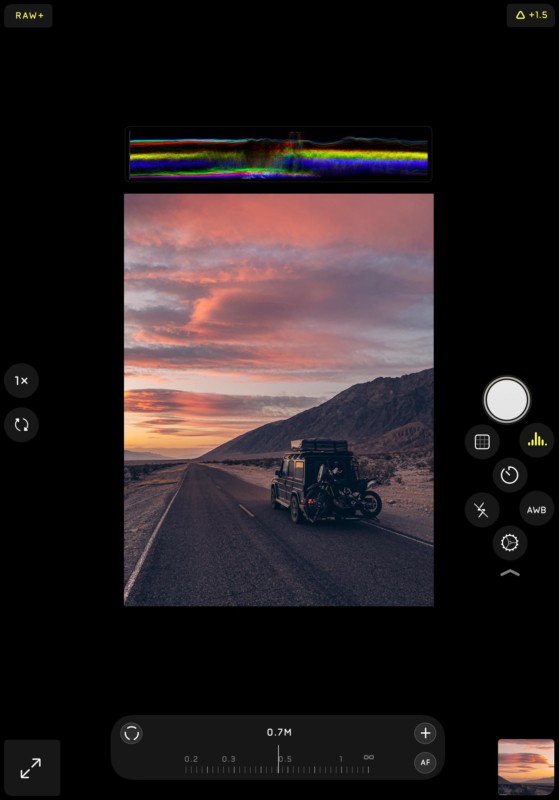 As users hold an iPad with two hands compared to the single-hand most use with iPhone, Halide also added a mode that switches the entire UI to the left-hand side should the users find that more comfortable.
The settings of the app include Tech Readout, which is a feature that locally checks the specifications of cameras, to investigate any camera changes and improvements on the iPad. Halide claims that the new app delivers a lot more than what appears at first sight, and contains many other refinements, features, and fixes which have been worked on throughout the design process.
The iPad app is free for existing Halide users who can update the app to automatically to receive this iPad version. New users can subscribe to a monthly or yearly membership, or purchase the app for a one-time fee from the App Store.