This is Architectural Photographer Mike Kelley's Actual Client Contract
Architectural photographer Mike Kelley, who might be best known for his viral photos of Airports around the world has released a $100 contract template for professional photographers working in the architecture, design, and real estate markets.
Kelley says that he has worked with a team of lawyers to draft a contract that is easily adaptable for photography businesses in the real estate and architecture vertical.
"I have been using this exact contract right out of the box for about a year now in testing and have tweaked it to just about near perfection," Kelley says.
As detailed on APAlmanac, once the template is purchased and downloaded, photographers can start using it straight away with the included instructions, or cut and paste sections that are applicable to individual businesses.
"Even skimming the contract will probably open your eyes to new ways of managing client expectations and deliverables," Kelley adds.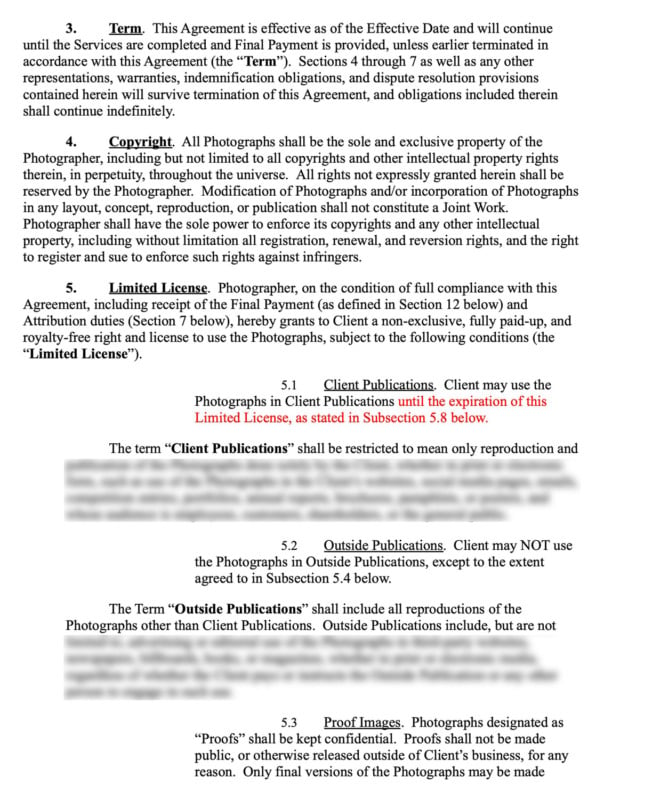 "No matter what sub-genre of architectural photograph you produce, the core of this document will be relevant and very easily adaptable to your business. Whether you're delivering 100 images per shoot or three images a day for a giant hotel ad campaign, you're covered," he promises.
Kelley also states that this contract template should work and apply any architecture, interior, or real estate photographer all over the world, however, he does stipulate that those who reside outside the United States should consult a local lawyer to verify details before using it.
The APAlmanac Contract Template is an instant digital download for architecture, real estate, and interior design photographers which contains a full-length contract designed specifically for those of us who make money photographing the built environment. Never again will you feel unprotected or adrift when it comes to working as a professional photographer; the goal is to provide clarity for both the photographer and client. Licensing agreements are clearly spelled out, your workflow is protected, you'll never go uncredited again, and you'll never have to wonder just how in the world your photos ended up on the pool contractor's website without your permission.
The template includes the 11-page contract Kelley uses in his day-to-day business in Word, PDF, and RTF formats so that it is readily available for photographers to update their own information before use. Kelley also includes a sample estimate to show you how to structure and build out your own, and an "explainer document" to help make the more "legalese" sections of the contract easier to understand.
"The explainer also shows you just how I get my clients to sign the contract and the simple workflow that I use to ensure a quick send of the contract and estimate, and a frictionless way to get clients to sign the document without having to print or open up a PDF reader to do so," Kelley explains. "I want my clients to have an easy experience working with me, and that includes their experience signing contracts. I know they can be onerous and burdensome, but that is not the case here. Quick, efficient, and clear – the three hallmarks of a great contract in any business."
The contract template is available for purchase and download from the Architectural Photography Almanac website for $100.