Xiaomi Mi 11 Review: Great Cameras, Inconsistent Software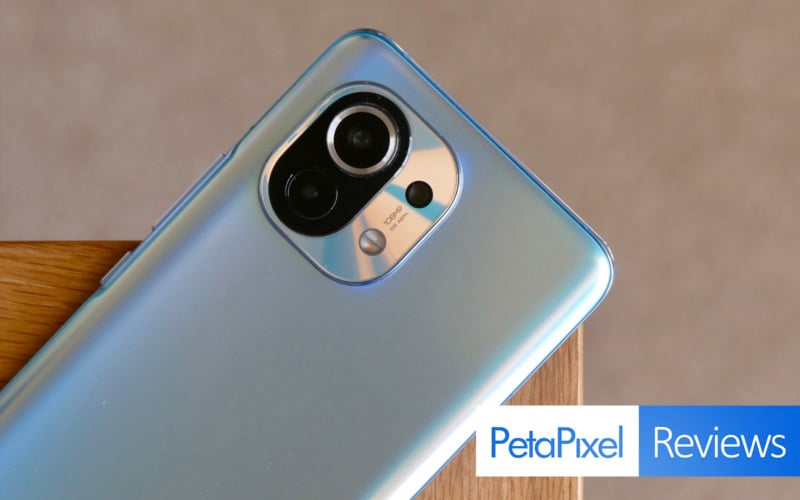 If you've been looking at Samsung's S21 or S21+ but wished a 108-megapixel camera was on the back just like the S21 Ultra, then Xiaomi has a phone that will interest you. The Xiaomi Mi 11 adds a Samsung ISOCELL 108MP camera to an S21+-sized phone and then tempts you further with an even lower price tag.
Xiaomi has never had a problem making great hardware or being aggressive enough with its pricing, but it hasn't always kept pace with the competition's software or overall polish. The Mi 11 comes with Android 11 and Xiaomi's MIUI 12 user interface, so expectations are higher than usual. Can it deliver on all fronts this time?
Design, build, and camera hardware
The Xiaomi Mi 11's 6.81-inch screen size does not suggest a compact phone, but the surprise here is the phone's footprint is smaller and thinner than the Galaxy S21 Ultra, and only a tiny bit longer than the S21+ with its 6.7-inch screen. The curved AMOLED screen has a 3200 x 1440 pixel WQHD+ resolution, a 120Hz refresh rate, a monstrous 1500 nits brightness level, and supports HDR10+, plus it's covered in Gorilla Glass Victus for protection. Most importantly, it's glorious to look at.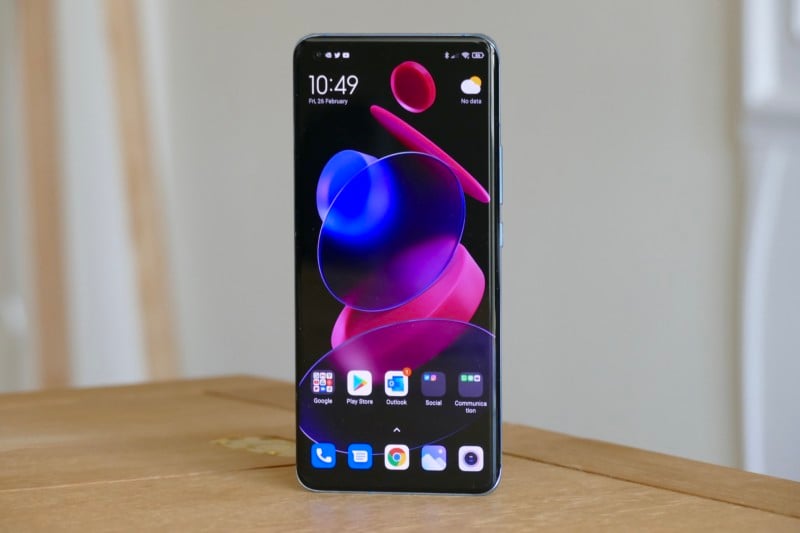 Not only is it relatively manageable in your hand, but the 196 gram weight is also lighter than its Galaxy S21 rivals too, and it's a real delight to hold. The glass back panel has a matte finish to reduce fingerprints and an unusually-styled camera module in the top corner. The camera lenses are all set on different stepped levels, with the main and wide-angle cameras mounted in a black section, and the macro and flash unit alongside it in their own more mirrored section. It definitely gives the Mi 11 its own identity.
The 1/1.33-inch 108MP main camera has an f/1.9 aperture, a 0.8nm pixel size, 4-into-1 pixel binning, Phase Detection Autofocus, and optical image stabilization. It's joined by a 13MP wide-angle camera with an f/2.4 aperture, and a 5MP autofocus macro camera too. In the screen is a 20MP selfie camera. Special features include 8K video recording at 24 or 30fps, a series of special movie-style effects driven by Artificial Intelligence (AI), plus a Night mode which also works in video and with the selfie cam.
Like Samsung's Galaxy S21 series the Mi 11 has a Qualcomm Snapdragon 888 processor inside, along with 8GB or 12GB of RAM, a choice of 128GB or 256GB of storage space, and a 4,600mAh capacity battery. Charging is extremely fast. Using the included 55W charging block, it'll zip from flat to full in about 45 minutes. Buy a 50W Xiaomi wireless charger, and it'll still take less than an hour. This is excellent performance, and a distinct benefit over the new Galaxy phones lowly 25W wired charging.
Camera App
The Mi 11's camera is driven by a packed, reliable, and speedy app. It packs in all the features you expect — Pro, Video, Photo, and Portrait — then hides a lot more under a "More" section. It's when you start digging into this that things can get messy due to the overwhelming amount of things to do with the Mi 11's camera.
There's Night mode, a 108MP camera mode, slow motion and time lapse video, a long exposure mode, and a feature for taking photos of the moon, and when you activate Movie Effects, there's a further selection of video modes to try. That's not all, there's another menu found using one of the buttons above the viewfinder, where the Super Macro mode is hidden, alongside some filter effects, aspect ratio, and other settings.
It continues. Xiaomi's showing off its AI prowess in the Mi 11, not only with the Movie Effects video mode, but an AI Erase mode to remove unwanted items in photos, and AI Sky, which changes the look of the sky in your pictures. It takes a short while to get used to the Xiaomi camera app, and even longer to try out all the different modes and features. However, many should be considered gimmicks you'll likely only use once or twice, but more on that as we get into the camera's performance.
Image Quality
Main camera
The 108MP camera needs strong optimization behind it to bring out its talents, and Xiaomi has almost got it right. For the most part, I really like the photos it takes. This example scene was taken in the morning sun, and the atmosphere is beautifully captured, from the long shadows to the sun-dappled green grass and brown of the tree trunk. The cloudy sky is exposed well, so the blue can be seen.
It's representative of most photos the Mi 11's 108MP camera takes: colorful without being overpowering, atmospheric, detailed, and shareable. The large sensor generates some lovely natural bokeh, too. The software does struggle to compensate in harsher lighting conditions, with a tendency to underexpose, and then oversaturate some colors. It means you do sometimes feel the need check the results before moving on to the next shot, just in case the Mi 11 has messed it up. In some situations, the main camera captures some lens flare too, but it's not often.
However, while there are some small criticisms, the Mi 11's main camera can take such attractive photos, and the breadth of features makes it fun to explore what it can do, the downsides are forgiven. If you decide to simply point-and-shoot the majority of the time the camera impresses, and if there are some aspects that need changing, Xiaomi's own photo editing tools are comprehensive.
Wide-angle
If the Mi 11's main camera underexposes on occasion, the wide-angle makes it a habit, especially when the lighting is difficult, with the f/2.4 aperture taking a lot of the blame. The image I chose here shows the wide-angle at its best, but many of the other photos I took were shrouded in shadow, and the details became lost.
When the lighting is more favorable, it does a better job. Dynamic range is good, colors are attractive, and the edge distortion isn't terribly noticeable. While I've not been able to travel much recently, the wide-angle handled vista-type shots far better than scenes that were too dark, indicating it should be great at taking landscapes and for use in a brightly lit city.
I found myself shooting with the 108MP main camera far more than the wide-angle, mostly due to only sometimes liking the results from it. It's by no means a bad camera, but it's definitely inconsistent.
Macro
Macro cameras are a lazy way of increasing the number of cameras on a phone for marketing purposes, and while the Mi 11's is better than the dreadful 2MP cameras found on some other phones, it's still not fantastic. The addition of autofocus makes it useable, but it's still very dependent on the environment as to whether the photos it takes are any good.
This shot of moss shows it can capture the detail, but doesn't always get the exposure right, taking away some of the photo's attractiveness. Even with autofocus, it can be difficult to judge exactly how far away the camera should be from the subject, as the tolerance is quite small, annoyingly resulting in some macro photos that aren't in focus.
The Mi 11's macro camera takes better photos than most other macro cameras out there, but outside of taking a few fun photos, it's not something I used very often. It's not quite a gimmick, but not far off being one.
Zoom
The Mi 11 does not have a telephoto camera, so the only zoom you get is a digital one, but that doesn't stop Xiaomi putting a 2x selector in the viewfinder, next to the standard and wide-angle buttons. If you're really keen, you can manually zoom in to a 30x digital zoom. The 2x zoom is not as terrible as you may fear. It's more pixelated than you get with the iPhone 12 Pro's 2x optical zoom, but not so badly that the shot is unusable. Anything beyond that is much less appealing, with noise appearing at 5x, resulting in a loss of detail.
This is where the Xiaomi phone loses out to the competition. The Galaxy S21 and S21+ have a 3x optical zoom, and the iPhone 12 Pro has a 2x, and all take excellent zoom pictures. Because the wide-angle camera doesn't impress, the lack of high-quality optical zoom is unfortunate, as the Mi 11's overall versatility suffers.
Portrait Mode
Portrait mode is a mixed bag. The example here is a simple portrait shot, with the blur adjusted to the maximum to show the edge recognition.
Unsurprisingly, it captured the shape of my arm well. However, on other occasions it doesn't always capture the focal point until you're quite far away from the subject, meaning it's hard to take portrait shots of flowers or anything small. Point it at people and the AI is far better at understanding what to focus on.
Night Mode
Like portrait mode, Night mode on the Mi 11 prefers certain conditions. In very low ambient light indoors it struggles to focus, and the resulting shots can be blurry — although notably not often to the point of unusable — but it's clear it still needs some tuning.
Increase the light and things improve, but for every one good shot, there are several which aren't good at all. Night mode photos taken outside are better, but noise is present when you zoom in, however, the balance and dynamic range is very good.
Additional AI-Powered Features
Portrait and Night modes are found everywhere, but there are various software-driven features inside the Mi 11 which are far less common, and on the surface sound interesting and fun to use. You can use the AI to remove the sky from a photo and replace it with a sky from a different time of the day, or even add animated rain, or turn it into a shot of the Milky Way. The results aren't going to fool anyone, but they are fun, and still quite technically impressive.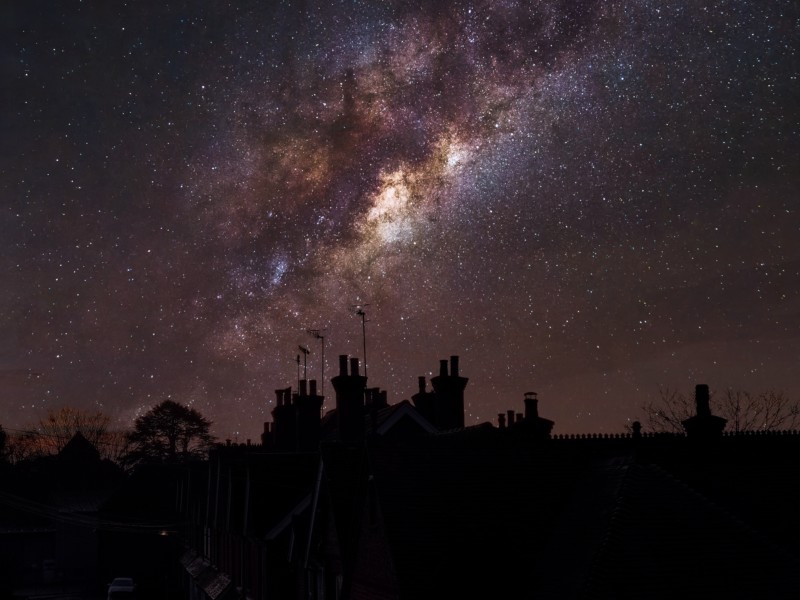 There's an AI Erase tool which digitally removes power lines or people from your photo. I used the manual tool (because I don't see people anymore due to the pandemic) to take out the posts in this photo, and it does a good job, equaling Google's similar tool in the Snapseed app.
For video, Xiaomi's promoting its Movie Effects mode. There are several film-influenced tools, such as an Inception-style scenery folding effect, a Jaws-style "dolly zoom," and several slow motion and cloning tools. Yes, they're all gimmicks, no, I don't know when I'd actually use them outside of testing them for the review; but I can't help but be a little impressed. To me, they show what's possible in the future. The tools lack a little polish at the moment, and if you're not pointing the camera at people most don't really work, but as the techniques are improved there's potential for features like this to transform mobile video. For now, though, they are unlikely to turn you into Steven Spielberg or Christopher Nolan overnight.
I had fun trying all the Mi 11's features. That in itself is a recommendation of sorts, but just don't expect to use any of them on a regular basis, and certainly don't consider them reasons to buy the phone.
The Xiaomi Mi 11: Almost Great
It's probably clear from reading that the Mi 11's camera has flashes of brilliance but is often inconsistent, and while there are many different toys to play with, most aren't ones you'll use often. While Xiaomi should be congratulated for really exploring what camera-related AI can do, it'd be better if it perfected one or two features rather than packed in a dozen average ones.
Are There alternatives?
The Samsung Galaxy S21 and S21+ along with the iPhone 12 Pro are great alternatives if you're looking for similar prices with improved performance. That said, it's hard to get quite as low as what Xiaomi is asking for the Mi 11 and get all the features you might want: it is available to buy in Europe for 749 euros. Global versions can be purchased through import services for around $800.
Should you buy it?
Maybe. The Mi 11 is Xiaomi's most accomplished phone yet, hardware-wise, and the camera is similarly strong. But as always with the brand, the software still has a little catching up to do in order to really take on the competition and make the most of the tech inside.