Oddly Satisfying Recording of Classic Camera Shutter Sounds
We interrupt this regular news day to bring you a short, oddly satisfying recording of classic camera shutter sounds. Created by photographer Ace Noguera, he wanted to share a showcase of vintage cameras that was both visually and aurally satisfying. Thus was born The Evolution Of Camera Shutter Sounds.
"The video came from an idea I've had for a while, to simply showcase how shutter sounds and technology has changed over the years," Noguera tells PetaPixel. "I thought it would be cool and entertaining to put it in a visual format and share with others how not only designs have changed over the years, but how we've been able to integrate electronics to help automate how we take photos."
"A camera shutter sound is such an iconic sound, I wanted to create something that really brought the viewer in and focused their senses on it," says Noguera.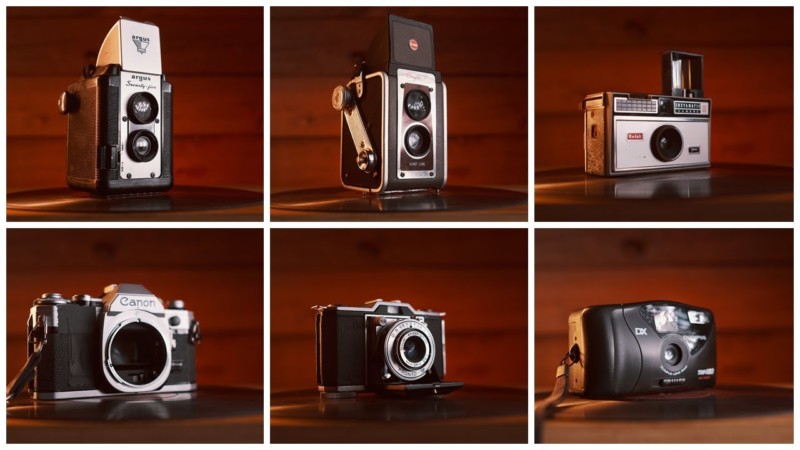 He covers nine cameras in all, starting with an Argus Argoflex 75 from 1949 and ending with an Olympus Trip XB3 from the mid-90s. Along the way you get to hear a Zeiss-Ikon Ikonta 35, a Kodak Duaflex IV, a Kodak Instamatic 100, a Canon AE-1, a Nikon EM, a Minolta Weathermatic-A, and the famous TIME camera that the magazine gave away to subscribers in the 1980s.
Our only complaint is that it's not a longer, more comprehensive video. It would be cool to see cameras older than 1949 and continue moving on into the digital age, showcasing some of the first DSLRs, maybe a digital rangefinder from Leica, and one or two of the latest mirrorless cameras. But beggers, as they say, can't be choosers.
If you need or want a break from the news cycle, check out the full video up top or check out Noguera's YouTube channel for more.