Shooting an Intimate Portrait Project with the Unreleased iPhone 12 Pro
The iPhone 12 Pro was just announced, but today we are getting to see a few of the very first portraits shot on the latest from Apple. In a PetaPixel exclusive, this series by photographer Aundre Larrow captures friends and family that have spent most of 2020 quarantined together.
You may remember Aundre Larrow from his time as an Adobe Creative Resident. Since then, he's continued to hone his craft and improve, and getting to work with Apple became a kind of natural transition given the organizations he worked with.
"A couple of years ago I was working with Moment Lenses and 100Cameras, a nonprofit organization based in New York that teaches kids the value of photography and how to tell their own story," Larrow told PetaPixel. "At the Moment Film Festival in New York, I was approached by someone from Apple who wanted to know more about 100 Cameras, and I made the introduction."
After making that connection, the conversation moved towards Larrow and his photography. One thing led to the next, and since then Larrow has provided feedback about his experiences shooting on iPhone. For him, it was a great fit.
"I actually do like to shoot things on my phone, so this was a great opportunity. A fifth of all the photos on my Instagram are actually mobile photos," he explained.
"The thing I really like about working with them is that they ask me for feedback," Larrow told us. "So, for example, something I didn't like on the iPhone 10 is how it handled highlights. Skin would look rubbery, and they actually fixed it in the next iPhone. So they actually listen to feedback."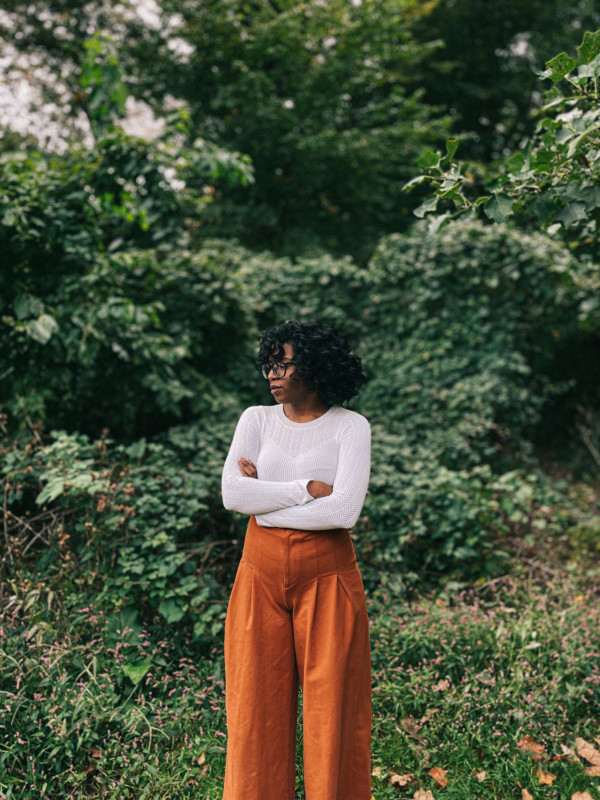 With the launch of the iPhone 12, Apple had more in store for Larrow than before.
"So I would get to try out phones, chat with their team members, but for this time, Apple reached out and asked if I wanted to be one of the first to try an iPhone 12," he said. "Of course I said yes."
Initially, Larrow had a big plan to do a portrait series of small business owners in New York who were affected by COVID-19. It proved challenging to put together.
"That was a lot harder to plan than I thought in such a short time," he explained. "So I said let's slow down, and just do an outdoor portrait thing. Let's make it simple and welcoming and we'll go from there."
In the past, Larrow has done portrait projects where he puts out all calls online to look for portrait subjects in an attempt to capture as many different people as possible. But in this case, he decided to go a different direction.
"I said I didn't want to put any calls out. I just want to text people and see folks I haven't seen in a while," he said.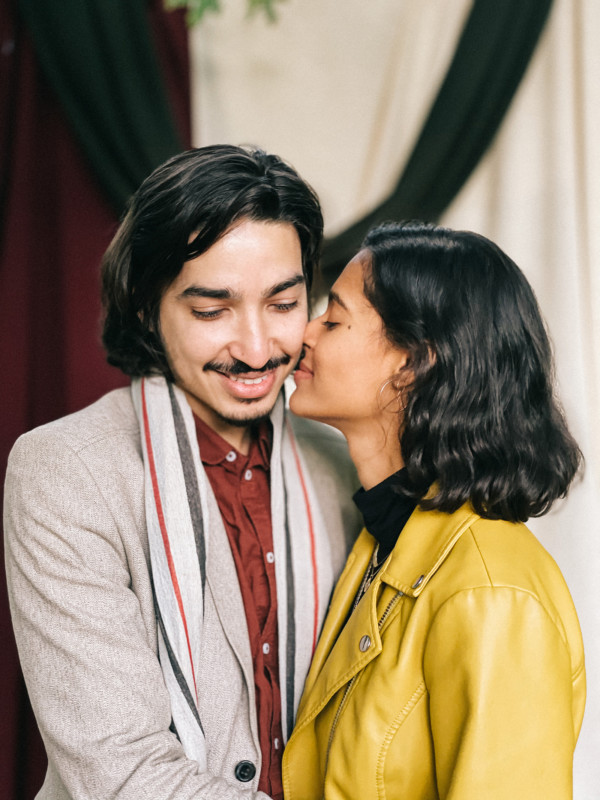 Larrow said that due to COVID, it's been hard to see friends and family.
"I have been trying to avoid seeing people because I don't want to be responsible for getting anyone sick, whether that be me or someone I don't even know," he explained.
"While I take photos that people really like, and will get a response like 'wow that's badass' more often than not, when you look at people's lock screens it's family. So it's important to capture those kinds of images." Larrow really wanted to focus this project on fulfilling the need for photos people want: images of those they love.
"I had this idea of a 'chosen family' for these portraits and how that has been important during coronavirus."
Combining that chosen family concept, those who are friends and family who chose to quarantine with only each other would provide him with people who would be able to get close to one another for photos, without masks, and not put anyone in danger.
"I invited people I knew who were quarantined together, and they invited some people who they knew were quarantining or who were living with them."
Taking photos with the new phone has been a positive experience for Larrow.
"I think that all technology companies, and especially Apple, have this issue: as you get marginally better with things it can be really hard to make them seem exciting," Larrow said, speaking of the iPhone 12 Pro.
"You see tech as tools and while things are getting marginally better, it gets harder to knock your socks off."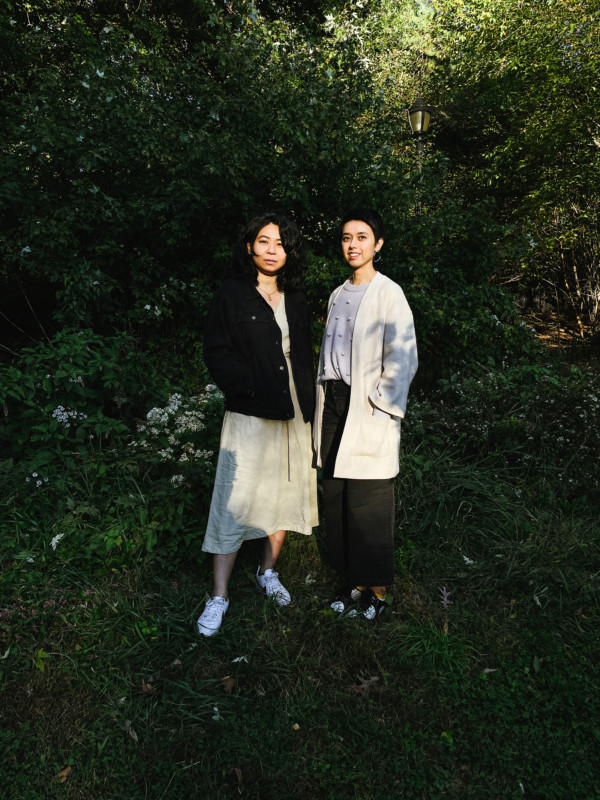 Larrow understands that for most, it might not seem like this camera does significantly more than the other iPhones on the market.
"What I think this camera does really well is that it tightens the screws the previous generations put out there. It handles highlights better. Sometimes they'll come out with a new phone and it's easy to say 'oh that kind of looks like the old phone,'" he said. "But there is a difference. I think since the iPhone 10 there have been really nice incremental changes, and this feels like the graduation of that.
"Over time, you can really appreciate it but each step might not feel as big of a jump but is still impressive."
Because Larrow relies on his mobile phone to be his camera frequently, it's important for him to know he can rely on it.
"There are times when I'll use this over my dedicated camera, like in a pinch, and it's nice to know that it'll do what I want," he explained. He made sure to note he is a fan of the new physical design.
"It's a little larger and easier to grip, which makes it easier to hold and heft. It's weird saying 'hefty' because it's lighter, but you know what I mean," he laughed. "The sides are something like a millimeter thicker but you really can feel it."
To see more of Aundre Larrow's work, check out his website and Instagram.
---
Image Credits: Aundre Larrow and used with permission.