This is the Sky Replacement Feature Coming to Photoshop
Adobe Photoshop will soon be getting a powerful Sky Replacement feature that lets you instantly swap skies in and out of your photos with a click. Here's a 3-minute video that offers a sneak peek at the AI-powered system.

The Sky Replacement feature will be found under the Edit menu.
It'll bring up options for choosing a sky, shifting or fading the edge, making adjustments to the sky or foreground, and selecting what it should output to.
There's a selection of preset skies you can choose from, but you can also choose your own sky photo from your computer. The sky photos can be grouped into convenient collections.
Sky Replacement automatically distinguishes between the foreground and sky of your photos. Clicking any sky automatically instantly replaces the current one. In just moments, your photo can take on drastically different looks:
"Adobe Sensei-powered models do the heavy lifting of masking and blending," Adobe product manager Meredith Stotzner says in the video.
The AI also uses algorithms to "harmonize the foreground of your image with the sky." What this means is that as you change the sky, Photoshop will automatically adjust the colors and lighting of the foreground to match the sky, making the photo more believable.
If you only want a portion of a sky photo to be used in your shot, you can resize the sky with a Scale slider and then click and drag it around in your photo. And as you scale or reposition the sky, the look of the foreground will continually be updated to match it.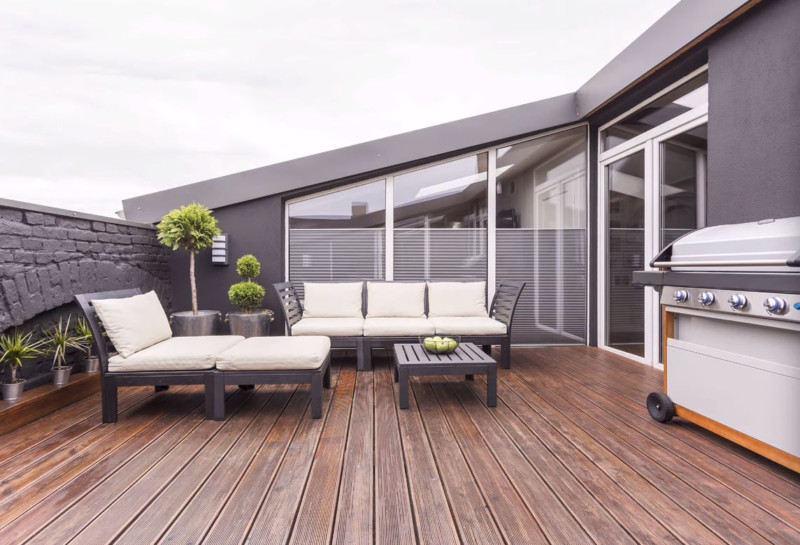 "What's the most powerful part of this feature? The full force of Photoshop that's preserved with every layer, mask, and non-destructive adjustment," Stotzner says.
Adobe first teased a SkyReplace feature back at Adobe MAX 2016, but Skylum beat Adobe to the punch by releasing its own AI-powered automatic sky replacement in Luminar 4 back in July 2019.
If you're a Photoshop user who has been waiting patiently for the technology to be released, the good news is that your wait will be coming to an end very shortly. Adobe says it will be sharing more about this feature at the virtual Adobe MAX 2020 conference that'll be held October 20-22.