This Photo Shows Perseid Meteors and the Milky Way 'Erupting' Over Mount Rainier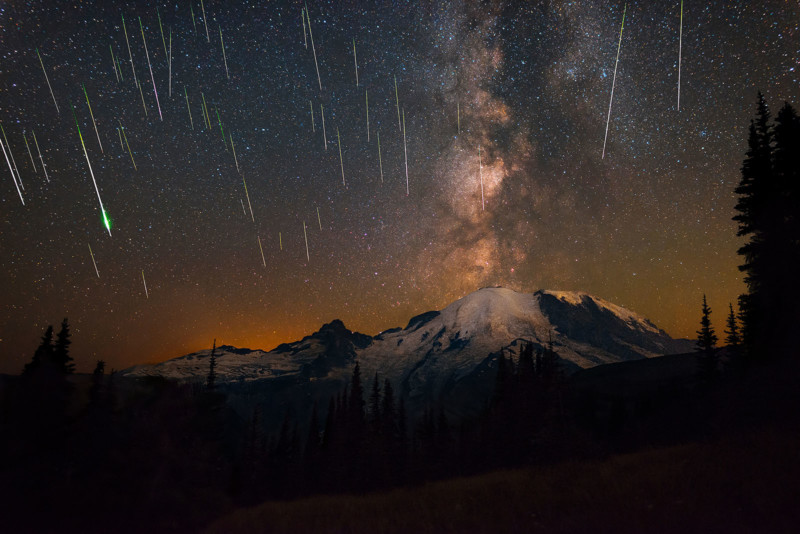 During the peak of this year's Perseid meteor shower, photographer Matt Dieterich pointed his camera at Mount Rainier and created this photo of the meteors and Milky Way erupting from the active volcano.

"Talk about a night to remember!" Dieterich tells PetaPixel. "The morning the Perseid meteor shower peak I was working at Mt. Rainier National Park and created this image from a 2-hour-long time-lapse video to record as many Perseid meteors as possible."
The Milky Way just happened to be situated vertically over Mount Rainier.
"Between 2am and 5am, we counted over 200 meteors!" Dieterich says. "Unfortunately the camera recorded only about 40 of them and I created this composite image with all the bright Perseid meteors using my Nikon D750 and 24mm lens set to ISO 5000 and f/1.4 with 8-second exposures."
Dieterich titled this photo "Skyfall."
You can find more of Dieterich's work on his website, YouTube, and Instagram.