2019 Market Share Data Shows Canon and Sony Growing, Nikon Shrinking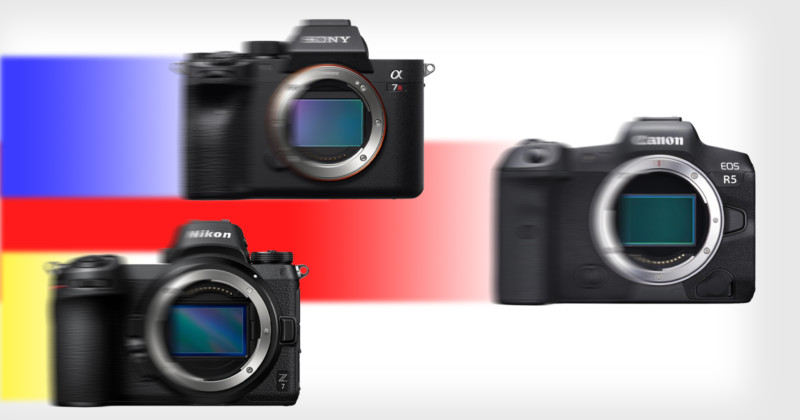 The Nikkei Asian Review's data gathering arm has published 2019 worldwide market share numbers on 74 different industries, including digital cameras. The new data point shows how each of the big three is faring in the first full year after Canon and Nikon released their full-frame mirrorless systems.
Depending on what camp you're in, these numbers may not surprise you. According to Nikkei, Canon saw the biggest move, increasing overall market share by 2.5% to a whopping 45.4%. Sony, meanwhile, saw a 0.9% jump, while Nikon saw a 1.6% drop in market share.
The top five camera companies make up 93.7% of global market share, although camera unit sales dropped by 22.4%, in keeping with a similar number in 2018. You can see the individual market share numbers for yourself below:
Canon 45.4% (+ 2.4)
Sony 20.2% (+ 0.9)
Nikon 18.6% (- 1.6)
Fujifilm Holdings 4.7% (- 0.4)
Panasonic 4.7% (0.0 )
According to Digicame Info, this is the first time Sony has surpassed Nikon to grab the #2 spot in Nikkei's data, and while Nikon's market share drop is troubling, it's actually smaller than the same stat last year. In 2018, Nikon's share apparently dropped by 2.7%, so their entry into mirrorless may have helped to slow the bleeding.
The last call-out from Digitcame is that Olympus, who was in the #5 spot last year, has been surpassed by Panasonic by virtue of Oly losing market share. Panasonic saw no change in any direction, which is probably good news, but they managed to grasp the #5 spot all the same.
The full article with all 74 companies is behind a paywall, but if you want to dive a bit deeper Digicame Info summarized the camera numbers here.
(via Mirrorless Rumors)