Sigma Launches 'Shot at Home' Photo Contest, Will Hand Out Thousands in Prizes
Lens and camera maker Sigma has launched a #SigmaShotatHome photo and video contest that hopes to inspire photographers and filmmakers in the US to get creative, and possibly earn some prize money in the process.
The contest began on Monday, April 6, and will run through 8pm Eastern time on June 26th. During that time period, Sigma will name 11 weekly winners (both photo and cine), 3 monthly winners (both photo and cine), a 2nd prize winner, and a grand prize winner, all of whom will receive either a cash prize or free gear.
Unfortunately, the contest is limited to photo and video shooters in the United States, but otherwise there don't seem to be any onerous exceptions. You don't have to shoot your submissions with Sigma gear, and you don't have to make a purchase to enter.
You just need to submit an image at this link following the guidelines on this page, share that image to either Facebook or Instagram with the appropriate hashtag (#sigmashotathome), tag the Sigma account in your post, and give them a "Like" and "Follow." While somewhat annoying, these are pretty standard social media contest rules.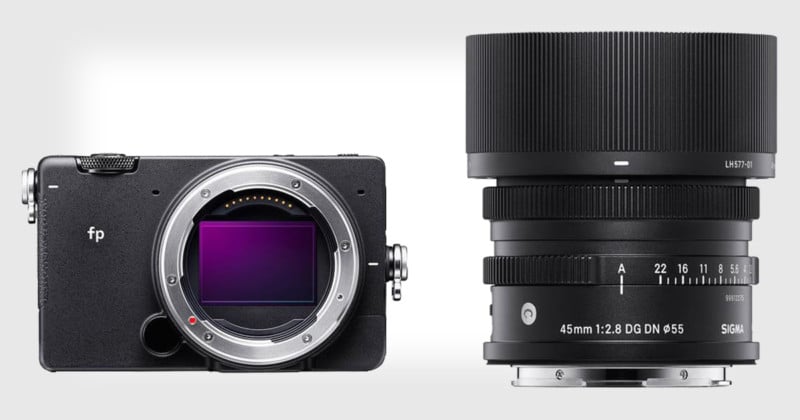 Each entrant can submit 10 photos per week, which will also act as your monthly and overall entries, though there's no limit mentioned for video entries. As for any potential rights grab, this, too, is pretty standard. Here's an excerpt from the contest disclosure:
Entrants retain ownership rights to the submitted photograph or video; however, by entering the Contest, you grant Sigma (and those authorized by Sigma) a royalty-free, world-wide, perpetual, non-exclusive license to publicly display, distribute, reproduce and create derivative works of the entries in whole or in part, in any media now existing or later developed, for any purpose, including, but not limited to, advertising and promotion of Sigma and its website, exhibition, and commercial products.
Finally, in terms of prizes, Sigma will give $500 to two "weekly" winners announced each Friday (photo and cine), $1,000 to two monthly winners announced on May 1st, June 1st, and July 1st, $1,000 worth of Sigma gear to an overall 2nd place winner, and a Sigma fp and 45mm lens bundle (Value: $2,200) to the grand prize winner.
If you want to learn more or participate—and you're in the US—head over to the #SigmaShotatHome webpage to review the rules and make your first submission.
---
Image credits: Header image created using photo by Isabella Mendes, CC0