Drone Photos Capture a Fresh Take on Tuscany's Iconic Landscapes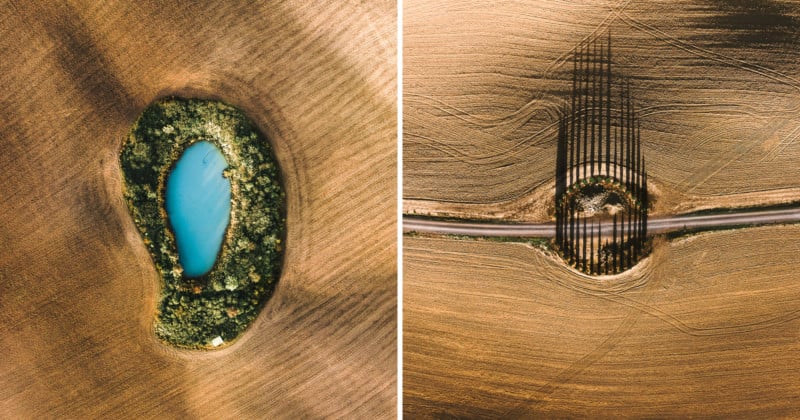 In October of 2017, photographer Gabor Nagy took his new drone with him on an adventure to Tuscany, to see if he could capture this instantly-recognizable Italian landscape from a different perspective. The result was a beautiful series of eye-catching aerial photos called "Tuscany from Above."
Nagy wasn't the first and he won't be the last to capture the Tuscan landscape from the air, but by combining his love of cycling with his passion for photography, he tried to find places that weren't as obviously accessible to every tourist with a camera.
"I love to scout locations while I'm riding my bike, this way I can cover a lot of areas, searching for the best compositions and going to places that are not accessible by car," Nagy tells PetaPixel. "These Tuscan roads are filled with cycling memories and famous races, so it was awesome to pedal through these fields with my cameras on my back for the first time."
When he reached a spot he liked, he took his drone out and tried to capture the spirit of Tuscany from the air. "Sometimes it felt like I was flying above an infinite yellow sea formed by dry waves of sand and rock," says Nagy.
Scroll down to see the full series for yourself:
To see the series in higher resolution, head over to Behance. And if you want to explore more of Nagy's work, you can find his portfolio on his website, Instagram, and Facebook.
---
Image credits: Photos by Gabor Nagy and used with permission.