Canon Announces Development of the EOS R5 with IBIS, 8K Video and More
Canon has let the EOS R5 cat out of the bag. After a very detailed (and accurate) leak last month, Canon has officially announced the development of an advanced EOS R with IBIS, 20fps continuous shooting, 8K video, and two card slots.
Being a development announcement, we only get a teaser—a small taste—of what Canon has in store, but even that is enough to make your eyes water.
In addition to mentioning that the camera will come with "a newly designed CMOS sensor and new image processor," Canon confirmed that EOS R5 will be able to shoot 8K video, though we don't know if that will come with a crop (probably) or any other significant penalty.
The camera will also feature in-body image stabilization (IBIS), and just in case you were worried, there will be two card slots. And the Canon EOS R5 didn't need to trade speed for the specs mentioned above either—according to the announcement, the mirrorless camera will be able to shoot 20fps with the electronic shutter (take that Sony…) and 12fps mechanical.
Finally, Canon also revealed that it would be releasing "seven RF lenses and two RF lens extenders" in 2020. These will include the RF 100-500mm f/4.5-7.1 L IS USM, Extender RF 1.4x and Extender RF 2x, which you can see below: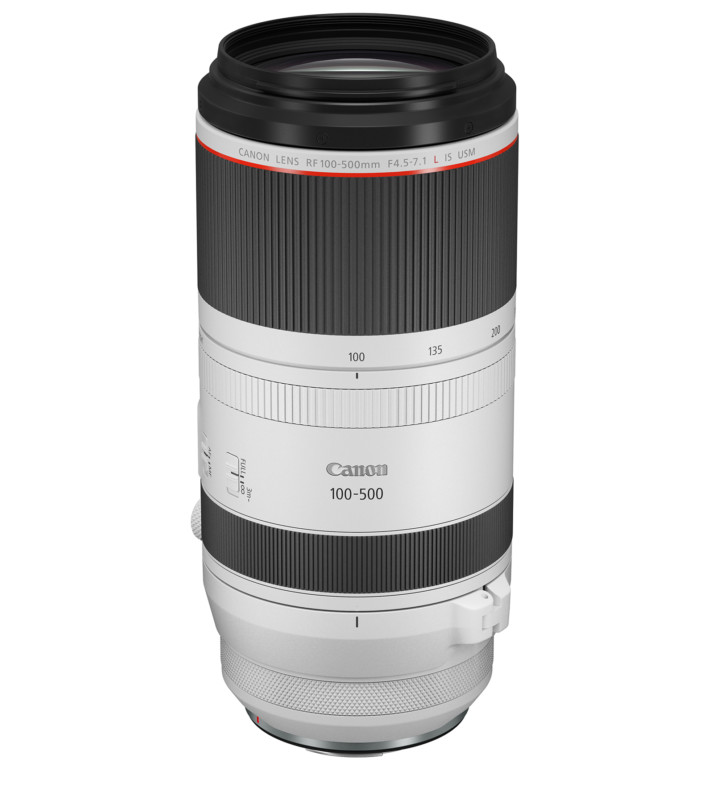 That's all we know for now, though a "preview" of the EOS R5 will apparently be on display at WPPI in Vegas at the end of February.
The original rumor claimed that the camera would have a 45MP sensor, be able to shoot 4K/120p video, and would officially arrive in July, but Canon declined to confirm these claims in the DA. Still, it's looking like Canon has a mirrorless powerhouse up its sleeve for mid-2020.