Curious Photos of Pearls in Fruits and Vegetables
Forbidden Food is a new ongoing project by Slovenian photographer Ana Straze, who sticks pearl pins into fruits and vegetables for unusual still life photos.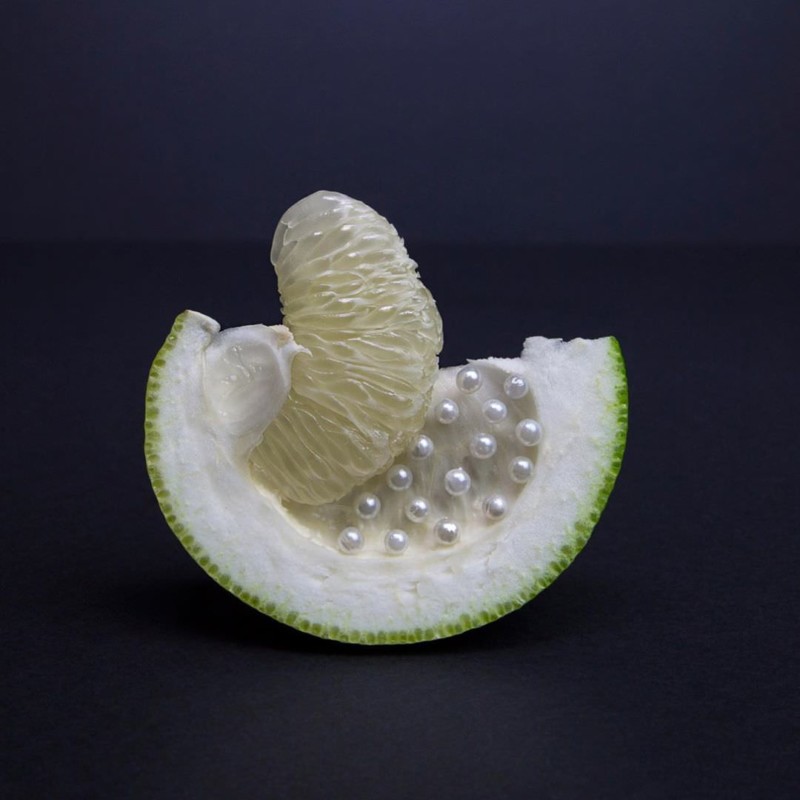 "I present artistic expression through photography by including unique relation to the unknown and by doing so I do not wish to limit myself to various genres and subjects; however, my work is based on current inspiration," Straze says in her artist statement. "In my individual series, a world of fiction can be found, presenting the challenged reflection of everyday life.
"My subjects are simple, which proves the sole way of presenting the idea to the observer. The subjects are ambiguous, should they be surprising, unusual or ordinary, I enable the observer to create their own interpretation and their own stream of thoughts."
You can find more of Straze's work through her website and Instagram.
(via Ana Straze via Colossal)