Leica Unveils M10-P 'White' Limited Edition Camera for $14,500
One week to the day after Leica released the "Ghost Edition" of the Leica M10-P, the company has announced yet another limited edition version of the same camera. Meet the Leica M10-P White, the spiritual successor to the M8 White Edition released in 2009.
As with the Ghost Edition, the Leica M10-P White is no different, mechanically, from the regular Leica M10-P. Leica is calling this a new "color option," but make no mistake, it's a limited edition. Only 350 of these cameras will be made and sold worldwide, packaged with a silver chrome version of the Summilux-M 50 mm f/1.4 ASPH lens with white markings, a genuine leather carrying strap in white with Leica embossing, and a white leather case for the lens to "round off the set."
The press release also points out that "All Leica M10–P 'White' cameras have their own unique serial number." But doesn't that describe… every camera ever made? We digress.
Here's a closer look at this limited edition camera: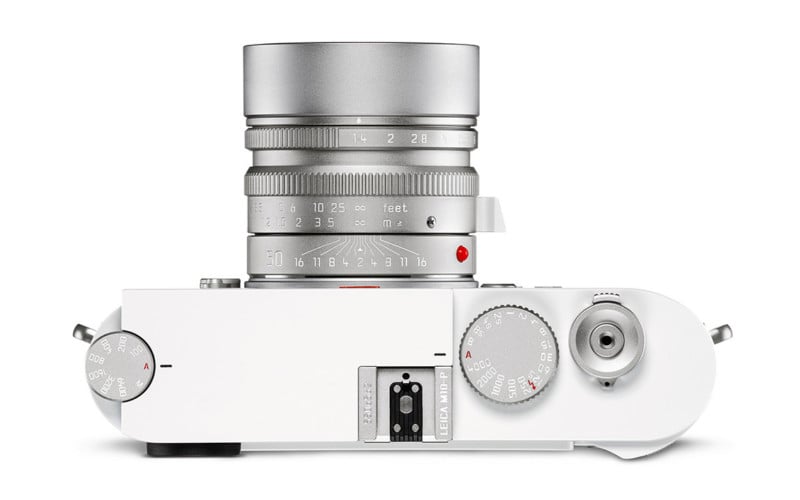 Another side note: the company didn't change the description on the camera from the regular M10-P, so the listing says the M10-P White is "exceptionally discreet." We realize they're talking about the M10-P's quiet shutter, but applying that term to this stark white Leica may well be the mischaracterization of the decade (just under the wire, too).
The Leica M10-P White kit is currently up on the Leica USA store for $14,495; however, it's already listed as "on back-order or out of stock." Not sure if that's because it's limited or if it already sold out in the few hours since it debuted, but if you want to be one of the 350 people who get their hands on this camera, sign up to be notified when the White edition is available.