Photographer Recreates Vintage Lens Ads with His Own Glass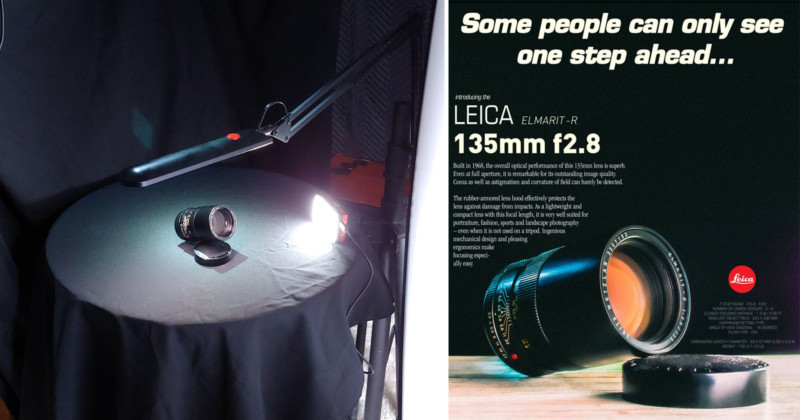 Remember those old lens advertisements you would see decades ago while flipping through magazines like National Geographic? Photographer Aaron Arizpe recently tried his hand at recreating the look and feel of those ads using his own lenses and editing skills.

Arizpe, a photographer and film director based in Austin, Texas, shot photos of his lenses using his Panasonic GH5 camera and collection of Voigtlander lenses. One of his setups involved blacking out a tabletop and background with matte black sheets and lighting everything with tabletop lamps.
Once he had his photos, he carefully selected fonts, crafted the copy, and worked on the images inside Lightroom to recreate the vintage look (the grainy look was created through custom Lightroom settings). Arizpe estimates that he spent about 2 to 3 hours on each of the posters, with most of that time spent on font design and placement.
Here are the 6 posters that he has created thus far:
You can find more of Arizpe's work on his website and Instagram.
(via E | H FILMS via The Phoblographer)