Kodak Alaris is Bringing Back the Photo Kiosk with the M1 Order Station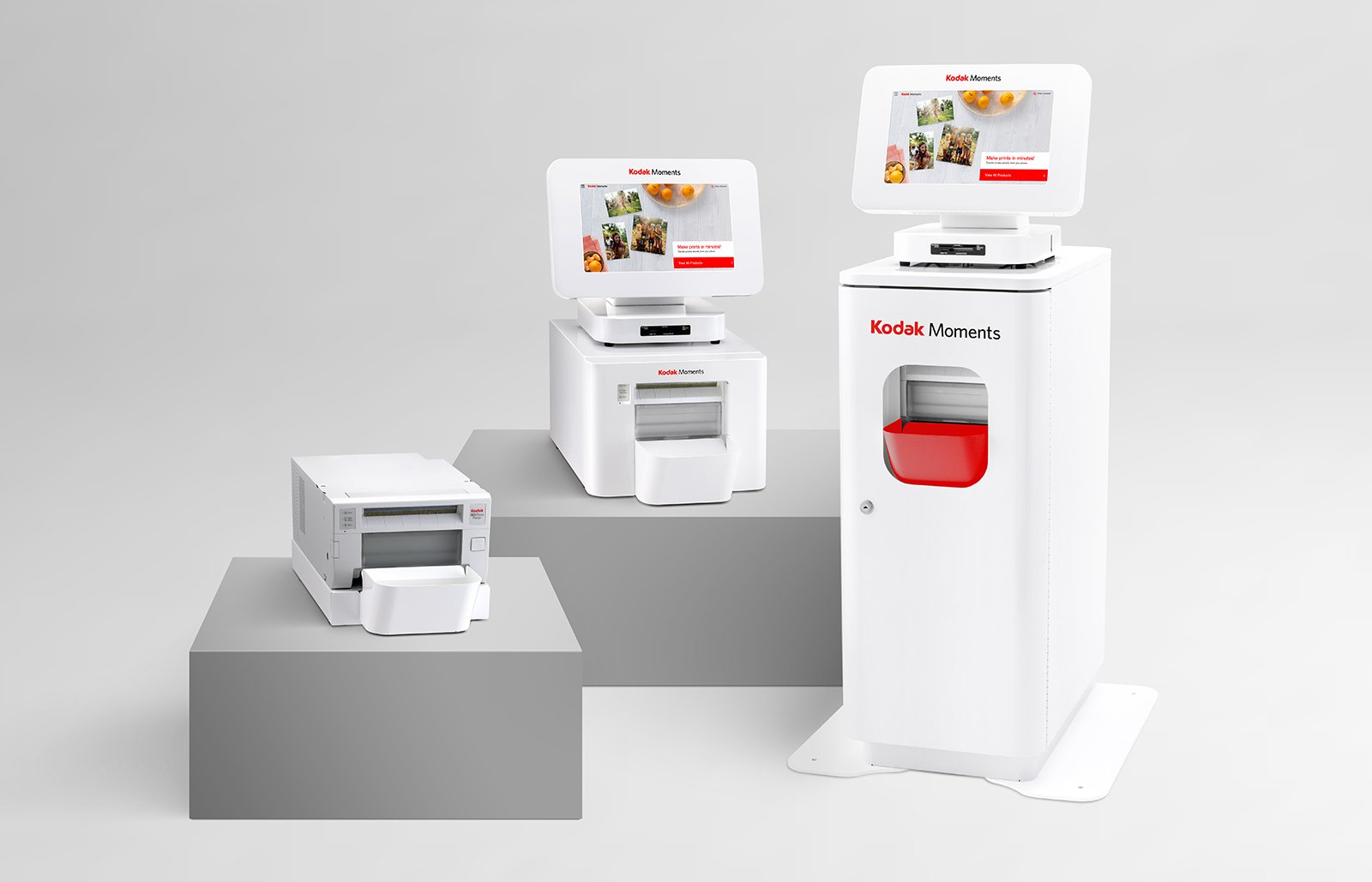 Remember those old photo printing kiosks you used to find in convenience stores and pharmacies? Kodak Moments is trying to bring these back into vogue by releasing the M1 Order Station: a printing kiosk that seeks to "capitalize on consumers' interest for photo products by offering high-quality prints from their smartphones."
Walk into a Walgreens or CVS in the United States, and you may be able to find the remnants of a photo printing kiosk somewhere in a dingy corner at the back of the store. If you're lucky, it might even be working. But you're just as likely to find something that's broken, and you're almost certainly going to find a machine that's out of date.
That's what Kodak Alaris wants to fix with the M1 Order Station. This "scalable" little photo printing kiosk is built to be used with smartphones instead of SD cards or thumb drives (although those still work), making it easy to grab a few prints, create a collage, or make a custom card during an impromptu trip to replenish your paper towels or pick up some NyQuil.
Admittedly, announcing the release of a new photo printing kiosk in 2019 seems… quaint. Almost like releasing a new VHS player with smartphone connectivity. Then again, holding a print—even a snapshot of friends or family—is an incredibly satisfying experience and the reason why instant film cameras are doing so well.
If something like the M1 Order Station makes its way into pharmacies across the US, will people actually use them? Will you suddenly start seeing 4×6 prints all over the place again? Or will the few of these that are actually ordered and installed simply collect dust until they become smartphone-connected versions of their defunct predecessors? I guess we'll just have to wait and find out.
In the meantime, if you're interested in finding out more about the M1, head over to the Kodak Moments website. And if you like keeping up with the latest off-the-cuff ideas from the once-iconic brand, check out the smartphone-powered cardboard "film scanner" they released earlier this year.