Techart Unveils the World's First Sony E to Nikon Z Autofocus Lens Adapter
The lens adapter company Techart PRO has announced the world's first Sony E to Nikon Z autofocus adapter.

The new adapter (TZE-01) is ultra-thin due to the 2mm difference in flange distance between the Sony E and Nikon Z mounts. Techart had to somehow cram a CPU chip into the tiny adapter, which measures just several millimeters thick total, and this chip can translate the signals between Sony lenses and Nikon cameras.
Autofocus, auto-aperture, and lens stabilization capabilities are all preserved by the adapter. AF-S, AF-C, and MF modes will all continue to work on the Nikon Z6 and Z7, and features like Face/Eye detection, EXIF reading, and time-lapse shooting can be used as well.
"Phase-detect AF is used and therefore the AF speed is on par with using native Z mount lenses on the cameras," Techart says.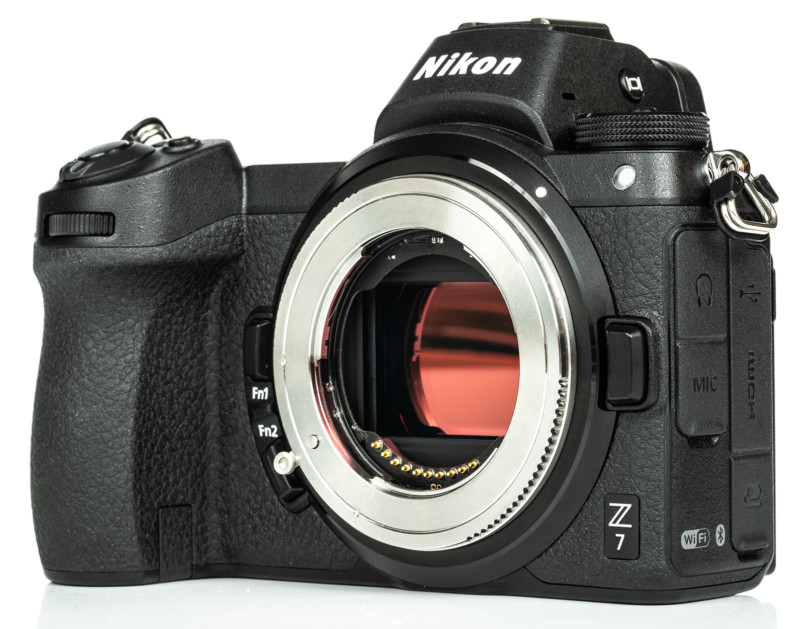 Future firmware updates to the dock can be applied using a separate lens dock that's included with the adapter for free. Samyang and Rokinon E-mount lenses aren't currently supported by the adapter — though Sigma lenses are — but a future firmware update may change that.
As with many other 3rd-party adapters on the market, this new adapter was created through reverse engineering, so several known bugs exist — make sure you're aware of the flaws before placing an order for the adapter.
Here's a 5-minute video by Techart showing the new adapter in action:
The Techart Sony E to Nikon Z Autofocus Adapter is available for pre-order now with a price tag of $249. The company expects to start shipping the first adapters starting on June 24th.