ProGrade Digital's Recovery Pro Can Save Lost RAW Photos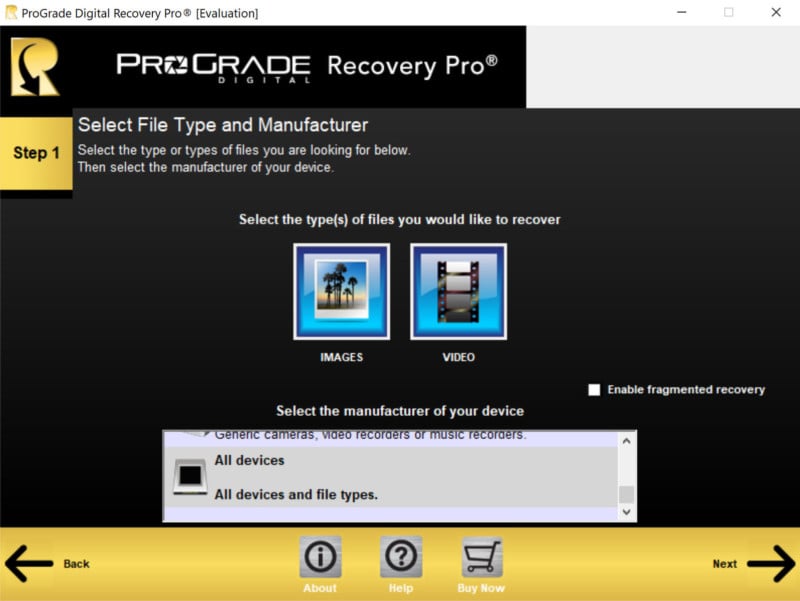 ProGrade Digital today expanded beyond memory cards and readers and into the world of software with the introduction of Recovery Pro. It's a program that recovers lost, deleted, and or/corrupted photo and video files.

Recovery Pro goes beyond JPEG files and recognizes other types of photo files as well, including most types of files (including RAW) from cameras by companies like Canon, Nikon, Sony, Fuji, Panasonic, DJI, GoPro, and more (e.g. TIF, CRW, CR2, DNG, NEF, ORF, SRF, PEF, JPEG, BMP, GIF, PNG).
In total, the software is currently capable of recovering over 90 different types of photo, video, and audio files from SDXC, microSDHC/XC, CompactFlash, and CFast cards.
"We are happy to release our new Recovery Pro software after having spent nearly one year developing it to refine the recovery capabilities for all types of still and video files," says ProGrade founder and CEO Wes Brewer. "Today, there are a variety of free and paid software applications for professionals to recover lost images and video files, but each has limits due to the complexity of various file structures and corruption scenarios.
"We believe that our new Recovery Pro software is the most comprehensive tool available, and yields the highest possible success rate for recovering damaged files from all types of cameras–be it action cameras, drones, pro camcorders, DSLRs or some of the newest mirrorless models."
ProGrade Digital Recovery Pro is compatible with both Windows 10 and Mac OS X, and it's available for $50 for a 12-month subscription. If you'd like to give it a try, there's also a "try before you buy" evaluation copy.