Someone Made an Open-Source Body Cooler for Overheating Sony Cameras
Sony's mirrorless cameras have been known to have overheating issues, prompting Sony to release firmware fixes and photographers to come up with novel solutions such as mounted sunshades. Now one guy has created an open-source design for a Sony camera body cooler.

Brian Windle of Wilmington, Delaware, has shared a design for a Sony a7 III body cooler over on Thingiverse, where you can download all the files needed to 3D print and assemble your own.
In addition to 3D printing the design of the cooler, you'll also need a USB cable, a USB power source, 2 Raspberry Pi fans, and 8 black screws and nuts.
Here's what the fully assembled camera cooler looks like: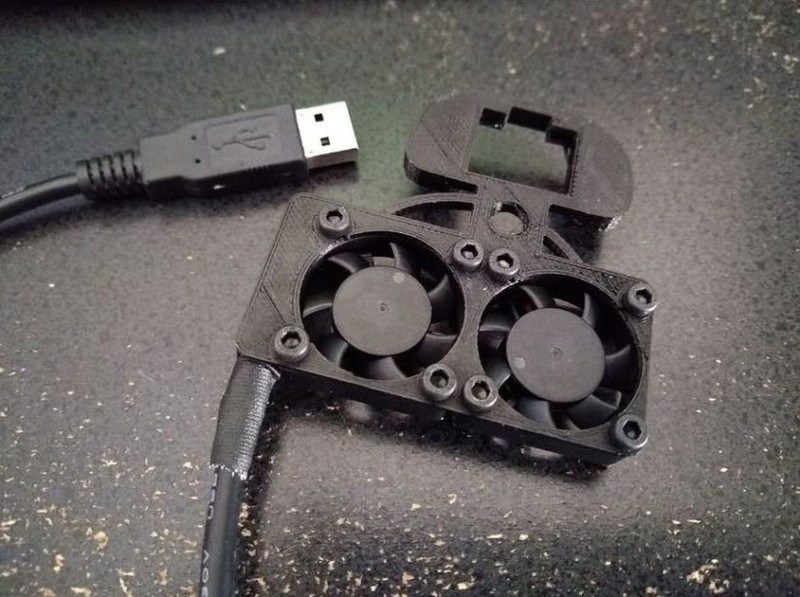 The finished product replaces the stock eyepiece and adds two cooling fans to the back of the camera between the body and the LCD screen, using air to keep temperatures lower.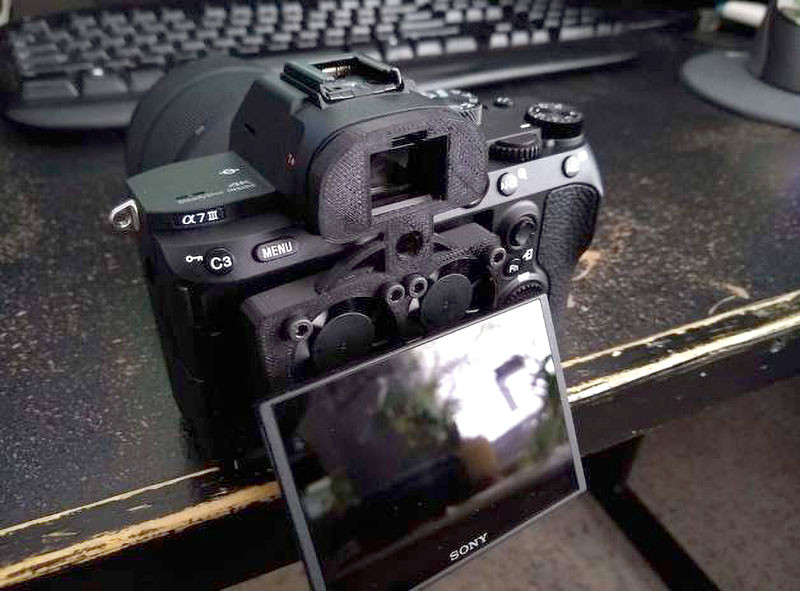 "The area behind the LCD screen gets quite warm during video recording," Windle writes. "The goal is to force air across this area to keep the camera body cooler. On my very first 4K shoot with the camera, it overheated. While I have not had a problem since then, I can imagine a time where I will need to use the camera in more extreme conditions and will appreciate some additional peace of mind."
One downside to the cooler is that the in-camera microphone will pick up the fans' sound, so you may want to use an external microphone to overcome this issue.
Head on over to Thingiverse if you'd like to build one of these coolers for your camera (or tweak the design if you have a different Sony model).
(via Thingiverse via sonyalpharumors)