Photos of Iconic British Red Post Boxes in the Lake District National Park
My name is Tom White, and I'm a photographer based in the UK. Letter to the Lakes is a project I started last year to photograph the iconic British red post box in the beautiful setting of the Lake District National Park.

I spend a lot of time in the Lakes, making three or four trips a year, and have always found something strangely romantic about the post boxes nestled into the mountainous and rural landscape. It also often strikes me how even in the age of the Internet, the humble letter still plays a very important part in society, especially for more remote communities.
Having decided to start the project, I needed to start pulling together a map of all the boxes I wanted to photograph. I found a map online of all post boxes in the UK and created my own map to start marking them. I would then drop into Google Street View for each one to see what the setting was like and if it would make a nice photograph. If it did, I would then add a pin to my map, slowly building up dozens of them dotted around the national park.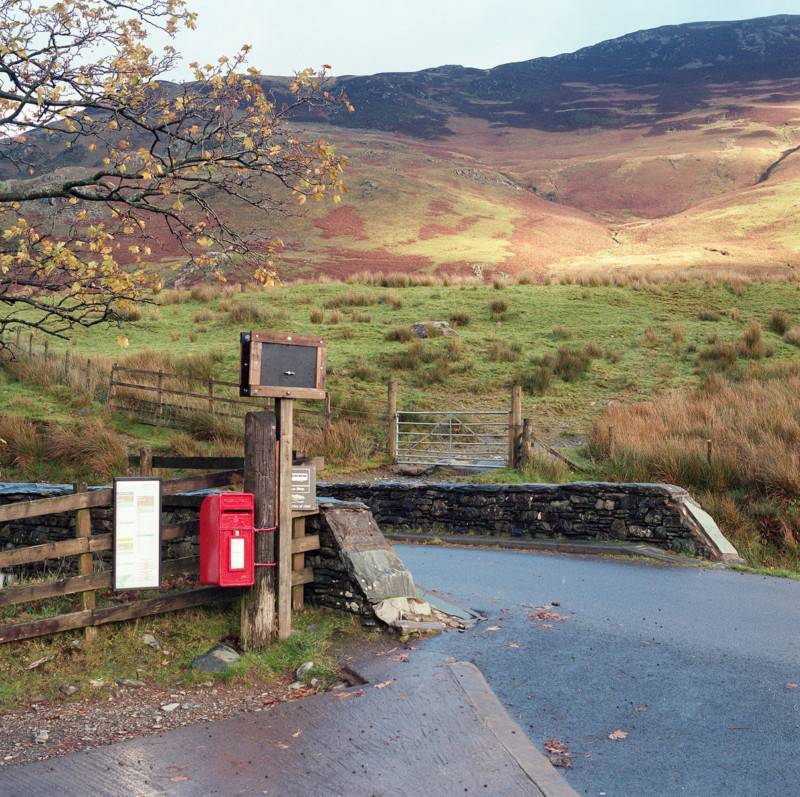 I'm shooting the project on medium format Portra 400 film using my Hasselblad 500cm. I love the render and aesthetic the film gives and also find shooting on film makes me more methodical in my approach. It also felt appropriate to use film for a project on something as relatively slow as snail mail. Having had them developed at a lab, I then scan the negatives and edit in Lightroom.
So far I have photographed about two-thirds of the ones I have marked and I hope to finish the rest off by spring.
---
About the author: Tom White is a freelance photographer, journalist, and filmmaker. The opinions expressed in this article are solely those of the author. White works for The Guardian, The BCC, The Observer, Getty Images News, and other national newspapers. He previously worked as a reporter for the Press Association for half a decade. You can find more of his work on his website, Twitter, and Instagram.