9 Things I Learned From My First Photo Exhibition
One of my photography New Year's resolutions was to start to push my work to galleries and public photography showcases. In my mind, having my work in-print and in-public are some of the most significant steps in advancing my career as a fine art street photographer.

I've applied to gallery spaces before but always half-heartedly — part of me thought my work wasn't up to scratch. However, after a recent review of my work, I feel that enough individual pieces have merit to be shown off.
I was contacted in late December by someone who had initially turned down my work due to a lack of thematic consistency. He was interested in featuring a few of my prints, along with some other photographers in a space near Canada Water, as one of a few gallery spaces they'd planned. As far as I know, this was the second gallery space set up and included a few photographers who had previously showcased their work.
This was the first time since university that I'd been included in a gallery space like this, and it was definitely a learning experience I feel is worth sharing. There were a few things I'm glad I learned about from this less formal setting, so that the next time I present my work I have a better idea for what to expect, and can take advantage of more opportunities.
1. Know Your Purpose
There are a few different reasons for wanting to have your work in a gallery space, and it's important to be aware of these beforehand in order to focus your approach.
Some may be interested simply for the exposure; others may want to monetize it through print sales. Personally, it was a combination of market research and personal pride — I wanted to experience and learn a little more in-depth about the gallery scene for future projects, and also to start the year with a self-esteem boost by being able to finally say that my work had been in a gallery space. Although all of my prints were for sale (£45 per, in a small run of 5 prints of each image), I was not too worried about making sales. Having said that…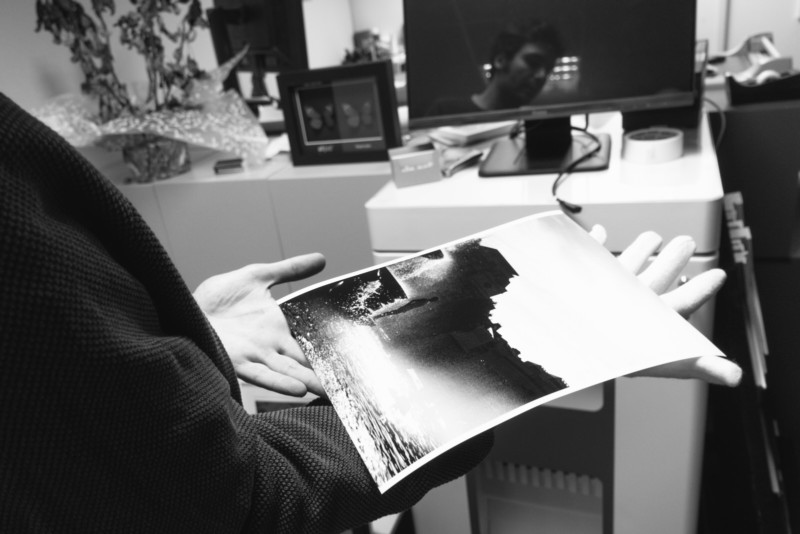 2. Hustle
From what I saw of my fellow exhibitors who were prioritizing print revenue, the level of hustle and marketing was excellent. It is a very different experience to selling prints online or by special request (which is my preferred way to do business), as you can more easily show a potential customer exactly what they're buying, sign it in front of them, talk in depth about the specific piece and answer questions in person. It makes it a very intimate and engaging experience.
3. Don't Price Yourself Out of the Market
Although every photographer must independently put a value on their work, it is still immensely important to know the market and to price your work accordingly. All prints were available as A4 Giclée, which is not a format I usually print my work in — I prefer an industrial matte personally — so after some research I decided on £45 (~$57) per print.
On the opening night, on a whim, I took a look over what all the other photographers were asking for, and was pleasantly surprised to find that I was about average. I believe the highest was £80 (~$102), and the lowest around £30 ($38). I know that I wouldn't have sold many if I'd priced them the way I usually do, so the research was worth my time!
4. Who You Know
As with many things it is really important to invite as many people as possible and to ask them to bring anyone who may be interested. It isn't just about inviting art buyers and collectors – anyone with an interest will elevate the event into a friendlier and more sociable experience for everyone – which leaves a much better impression overall.
Before the show, we all used a template with some of our work to send out on social media as invitations. This was a great way to personalize the event, and show a little of what to expect. I advertised on social media and was surprised that I actually had people replying, asking what time, and for specific directions – I suppose I'm not used to having actual fans of my work yet!
5. Camaraderie
Something that some people may find is an expectation that a space like this would be highly competitive — many photographers' vs few potential buyers may lead to high tensions. Luckily that's not something I encountered here — in fact, quite the opposite!
Ideally, you want everyone's work around yours to be just as good if not better, as the highest possible standard makes everyone look good. All the photographers were very friendly and although I'm not the most sociable person I still felt comfortable in the environment.
Everyone supported each other, whether that meant showing their friends around and introducing everyone, or complimenting and critiquing freely.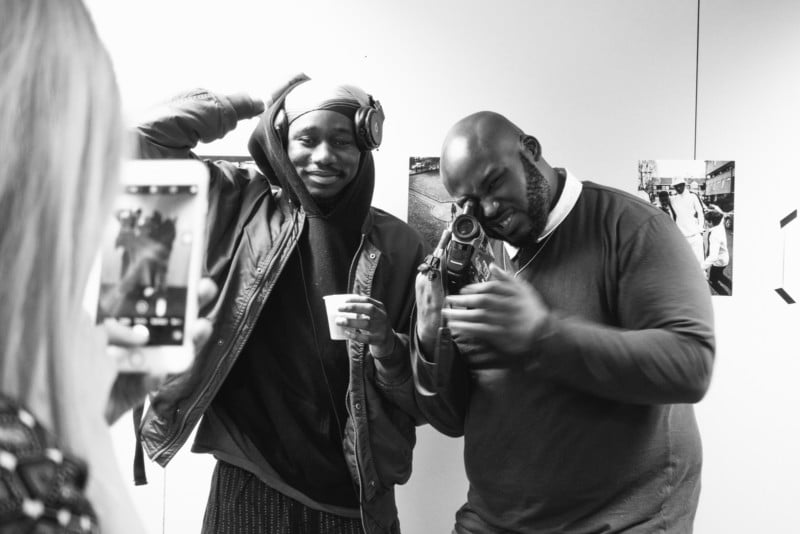 6. Merchandise
Something that hadn't really occurred to me was the role of merchandise at this kind of event. Of course, my prints were on sale, but I feel like there's always some naivety about new things I try, and for this, it was definitely the merchandise. Many of the other photographers had "props" in the form of small books, Polaroids, additional prints in different sizes, and even T-shirts.
I turned up emptyhanded aside from some business cards and felt very under-equipped in comparison. This was easily fixed for the second and third days, as I managed to sort out a small 6×4 photo album of images not on show at the display, which I feel is the most "me" way to handle that sort of thing.
7. Understand the Theme
Curating your own work is one of the hardest things you can do as an artist. I was told that the show would have an open theme, so I was surprised that most of the photographs worked together thematically. I applaud the organizers for finding such a diverse set of artists whose workflows so well. I made my selection based off of recent film work I was proud of. It was not the best selection of my work overall but work with vibrant color and character, with a cinematic appeal.
Many of the images at the gallery were fine art portraits, and although this is a field I would love to work in more I feel any of my current efforts would have made me feel out of my depth if displayed alongside these arguably better examples. I'm happy with my selection, and happy that I was able to maintain my integrity without having to force a series out of existing work.
8. Ego
It was truly fascinating to eavesdrop on people talking to others about your own work. I found it surreal when they enjoyed it – sometimes waving their hands over the print, mapping out my composition, or mentioning aspects I'd never even considered – and peculiar when they found fault with certain aspects as well. I occasionally wanted to interrupt and clarify or explain things, but I'm a big believer in allowing my work to speak for itself, and for my audience to draw conclusions – although if questions are asked I'm always more than happy to answer.
I'm sure that tempering my ego is something I'll have to learn to manage as my career progresses (and hopefully improves) but it was very interesting to experience at the time.
9. Exclusivity
This is something I've thought about a lot in regard to other galleries I've visited, but it was really on the forefront of my mind when it came to my own. My issue with many photography exhibitions, especially featuring contemporary artists, is that there will very rarely be any surprises. I am likely to have seen and studied most work either on Instagram or Flickr by the time I see it in person in print in a gallery. This reduces the impact of a lot of the work in my opinion, and it's something I was worried about happening with my own.
I would like for any gallery showing my work to be a unique experience, and for people who visit to get to see something new before it hits any kind of digital or online publication. I have already reduced the content I put out, and monitor closely images I feel may be worth showcasing in an exhibition.
Social media has affected the way I perceive my work so greatly that I feel its purpose is to give a "sense" of an image, rather than to embody the image itself. Of course, a print is much larger than a phone screen, so you can see details you may have otherwise missed, but I don't think that is really saying much when my compositions tend to be fairly straightforward, valuing clarity over ambiguity.
All four of my prints from this space are work which I have previously shown on my social media, website, and featured in articles. However going forward I am going to be playing with the idea of manipulating any digital images to truly embody that idea of giving a sense of an image rather than the image itself. This could mean only publishing tight crops of detail, or releasing in black and white, reserving color for prints.
There are lots of ways I can explore this idea, and I look forward to seeing the effect it has on my work, and on the way my work is received.
---
I'd like to extend my thanks to Piccell who hosted the space, and also to my fellow exhibitors, in no particular order: Ed, Yolanda, Winston, Vasilis, Danny, Caroline, Francisco, Angelos, Kareem, Santiago, Annette, Michaela, Carly, and Giorgos.
---
About the author: Simon King is a London based photographer and photojournalist, currently working on a number of long-term documentary and street photography projects. The opinions expressed in this article are solely those of the author. You can follow his work on Instagram and you can read more of his thoughts on photography day-to-day over on his personal blog. Simon also teaches a short course in Street Photography at UAL, which can be read about here.