A Crash Course on Photoshop's New 'Content-Aware Fill on Steroids'
Adobe's October 2018 update to Photoshop CC brought a host of new features, and one of the most exciting ones is the new Content-Aware Fill, which has powerful new abilities and its own dedicated workspace and tools. Here's a 10-minute crash course on the new system by photoshopCAFE that will help you hit the ground running.

While Content-Aware Fill was previously limited to simple select and delete functionality, it now allows you to change the selected source and specify rotation, scaling, and mirroring.
In the video tutorial, Colin Smith of photoshopCAFE uses two examples to show all the amazing new things you can do with this newly-upgraded tool. In the first example, Smith uses the panel to cleanly remove olives from a pizza.
In the second example (starting at 4 minutes in), Smith pulls up a different photo to explore some of the new features a little more in-depth.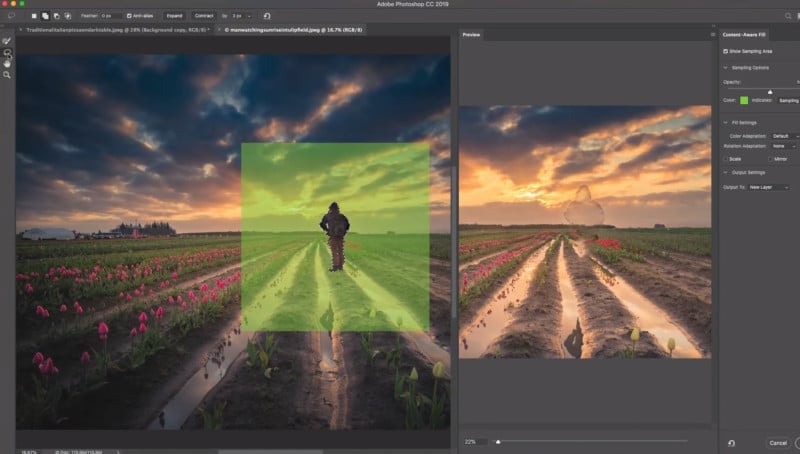 You can find more of photoshopCAFE's videos and tutorials on its YouTube channel.