NFL Player Hijacks TV Camera for TD Celebration, Films Own Flag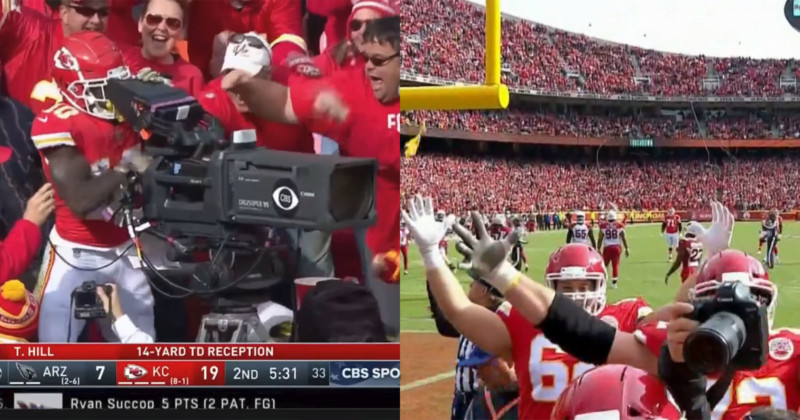 NFL football players are known for occasionally pulling out creative and excessive touchdown celebrations. This past Sunday, Kansas City Chiefs wide receiver Tyreek Hill celebrated a score by taking over a CBS TV camera and trying his hand at capturing his team's joy himself.

Here's a clip of the touchdown and celebration:
As he focused the camera on his teammates, Hill also inadvertently captured a ref in the background throwing a flag to penalize Hill for excessive celebration.
It was well worth the 15-yard penalty, if you ask us.
(via CBS Sports via Fstoppers)
---
Image credits: Header screenshots from NFL on CBS broadcast