Sony a7 III vs Canon EOS R vs Nikon Z7 vs Fuji X-T3 : A Low-Light Shootout
Photographer and filmmaker Max Yuryev just did a shootout to see how top mirrorless cameras compare in shooting 4K footage in low light with high ISO. In the 10-minute video above, Yuryev compares the Sony a7 III, Canon EOS R, and Nikon Z7 full-frame mirrorless cameras as well as the APS-C Fuji X-T3 and the 4/3 Blackmagic Pocket 4K.

At ISO 1600, all the results are relatively clean and usable.
The Canon EOS R becomes unusable (in Yuryev's opinion) at around ISO 6400, thanks to the heavy ~1.8x cropping when shooting in 4K.
All the way up at ISO 12800, the Sony a7 III is the camera that remains the most usable.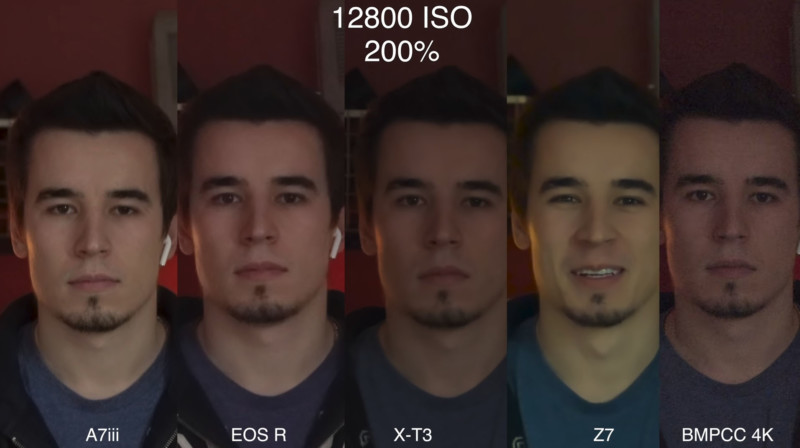 "Just because one camera isn't good at detail doesn't mean it's not a great camera, that I wouldn't recommend it," Yuryev says. "In fact, I just recommended the Canon EOS R to two different people even though I know it has some shortcomings."
Earlier this year, Yuryev did a different shootout that showed that even among Sony cameras, the affordable $1,998 full-frame Sony a7 III is one of its top performers when it comes to low-light performance.