Windows 10 Update Pulled After Users Report Deleted Photos and Files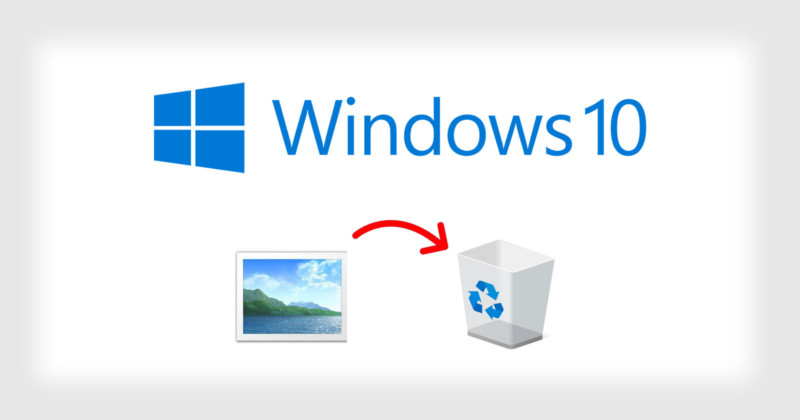 Microsoft has paused the rollout of its latest Windows 10 update after users reported that photos and other personal files had been wiped without warning by the latest version of the operating system.

The Windows 10 October 2018 Update (version 1809) was made available on October 2nd but hadn't yet been pushed through Windows' automatic update system. Some people who chose to install it through Windows Update soon reported that their personal documents folders had been wiped clean. Photos, videos, music, documents, and other files were nowhere to be found.
Microsoft responded on October 4th by pulling the update for further investigation into the bug.
"We have paused the rollout of the Windows 10 October 2018 Update (version 1809) for all users as we investigate isolated reports of users missing some files after updating," Microsoft writes.
If you installed the update and were stunned to find your photos wiped, Microsoft says you should "minimize your use of the affected device" and immediately call the company for help directly at 1-800-MICROSOFT.
#WindowsInsiders If you've run into the "missing files after update" issue for 1809/October 2018 Fall update, please call our support line. They have the tools to get you back to a good state. This build is no longer available to download manually: https://t.co/Ce9WVILknp pic.twitter.com/fvisQi1c8g

— Dona Sarkar (@donasarkar) October 6, 2018
Microsoft support technicians "have the tools to get you back to a good state," Windows Insider Program lead Dona Sarkar tweets.
Based on that statement, it appears that the deleted files may be recoverable, but it's definitely a good idea to refrain from using the computer further to ensure that things don't get overwritten and lost forever.
---
Update on 10/10/18: Microsoft has re-released the update after identifying and fixing the issues that caused this data loss. Customers affected by this bug are being offered support at no charge.