Lens Case Duo: Protective Lens Cases for Both Bags and Waists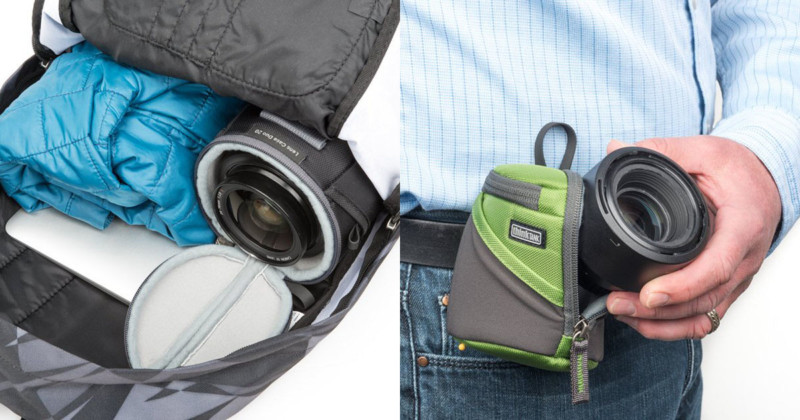 Think Tank Photo has launched its new Lens Case Duo series of protective lens cases. The quick-access, dual-opening padded cases are designed to protect your lenses both in camera bags and on a belt.

Each of the six cases features a zippered lid on top as well as a zippered opened on the side. The two ways of accessing the lenses within allow the cases to be used for transporting gear in rolling cases, backpacks, and shoulder bags.
When you need to start shooting, the cases can be turned into a modular system that provides quick access to lenses on a bag or a belt, which can be slid through the loop on the back of each case.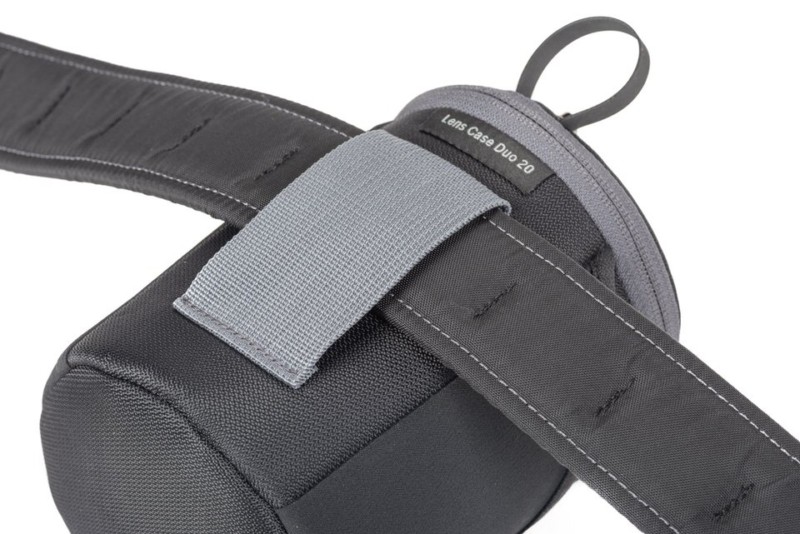 The larger cases also come with shoulder straps for an alternative method of wearing them.
The size different sizes are the Lens Case Duo 5, 10, 15, 20, 30, and 40. The smallest size can hold kit lenses and small prime lenses, while the largest size can hold telephoto zoom lenses such as the Canon, Nikon, or Sony 70-200mm f/2.8.
Other features and specs of the cases include a water-repellent coating, stretch pockets on the front, and high-density foam.
Here's a 2-minute video introducing the Lens Case Duo line:
Lens Case Duo 5, 10, 15, 20, 30, and 40 are available in black and green and cost $21, $22, $27, $29, $29, and $33, respectively.