TACS Offers Lens-Inspired Watches for Photography Lovers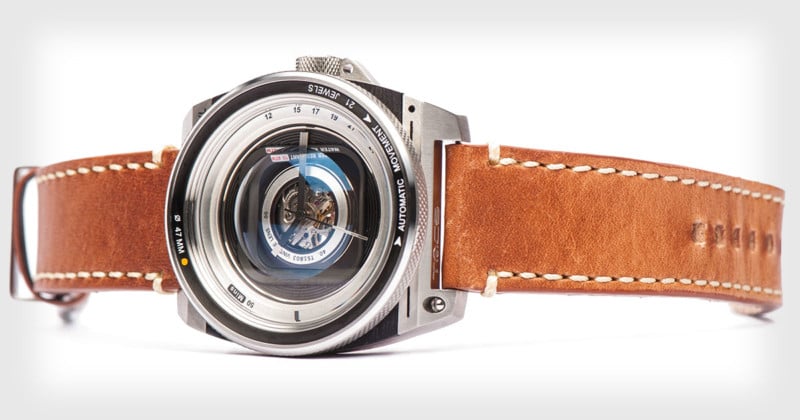 The Japanese brand TACS has announced a new lens-inspired watch called the Automatic Vintage Lens II. It's a "watch with a heart that captures the soul of photography."

The $440 watch, which can be pre-ordered now, features anti-reflective sapphire glass in a design that mimics the look of a camera lens. There's a camera-esque screw-down, diamond-cut crown and a bezel that rotates like adjusting the ring on a lens.
The Citizen Miyota 82S0 movement within can be viewed through the window in the back.
Other features include minute digits laid out like focal lengths, camera-style textures, a faux camera strap loop next to the crown, 10 ATM water resistance, and a calfskin leather strap.
In addition to the new Automatic Vintage Lens II, TACS also has an existing line of camera- and lens-inspired watches.
The $220 Nato Lens is a comfortable designed for outdoor photographers. The dial is styled like a focus ring and the watch glass is convex like a fisheye lens.
The $290 Vintage Lens is (as its name implies) designed to be reminiscent of lenses from decades past. "The watch face resembles the lens of a camera that one would not typically find today," TACS says.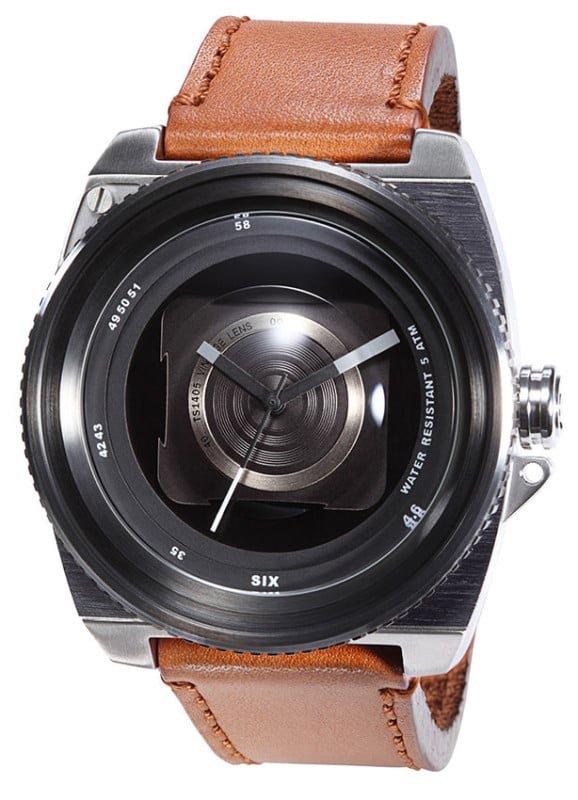 The $220 T-Cam is inspired by digital cameras. The description states: "The rounded corners of the watch case and the curved edges of the front glass all help give off that digital camera vibe and impression. Even the straps, which have the logos from a typical digital camera on them, follow the look and theme of this timepiece."
The $200 Color Lens pays homage to cameras with a splash of brightness, featuring an uncluttered bezel and face and a strap that features photography symbols.
Finally, the $210 Lens-M features all-metal straps and is inspired by SLR cameras. The description states: "The patterns on the dial and overall aesthetic of the watch face also provide the illusion that rather than being a watch, this is indeed an SLR camera."
Head on over to the TACS Hobby Time collection if you'd like to take a closer look at these photography-inspired watches.