Foto Nouveau Watches Are Inspired by Camera Designs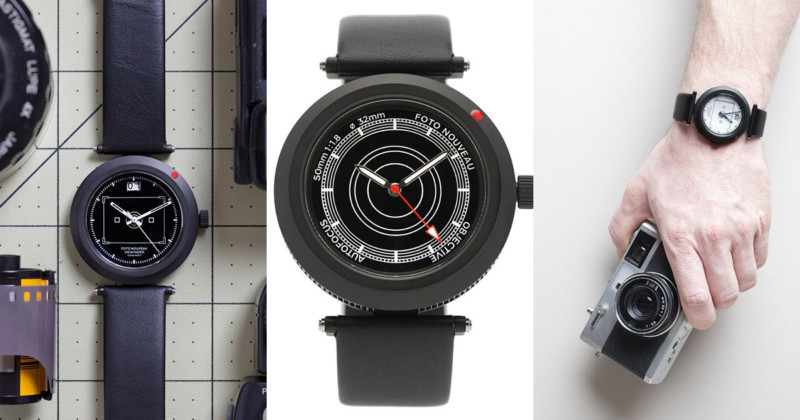 Foto Nouveau is a new watch and accessory brand that offers designs inspired by vintage and modern camera designs.

The company was founded by William Bon, a photographer who works as an Art Director at Getty Images.
After coming up with the idea for the watches, Bon self-funded the startup with savings from his photo assignments and traveled the world to meet with various vendors for manufacturing. After two-and-a-half years of design and development, the company is launching with a set of three watches that are geared toward photographers.
"The Foto Nouveau's first series reflects design elements of classic cameras like Hasselblad, Leica and 35mm film cameras without being gimmicky," Bon tells PetaPixel. "With design details like the lens mounting point, focus ring, and viewfinder, we used icons that are clear to photographer's in the know."
The water-resistant watches are crafted from high-quality components, including sapphire crystals, Swiss-made Ronda movements, a stainless steel case, and a calf leather strap. There are two Viewfinder watches — a white one and a black one — and an Objective watch.
Each of the cases are reminiscent of a camera lens and features elements of a focus ring and lens mount.
The Viewfinder watches are inspired by viewfinders and autofocus points.
The Objective watch was inspired by workhorse 50mm prime lenses and the glass lens element closest to the subject.
"The small design elements come together to make something unique for our price point," Bon says.
You can purchase the Viewfinder watches for $299 each and the Objective watch for $279 from the Foto Nouveau website.