States Can Force Online Retailers to Collect Sales Tax: Supreme Court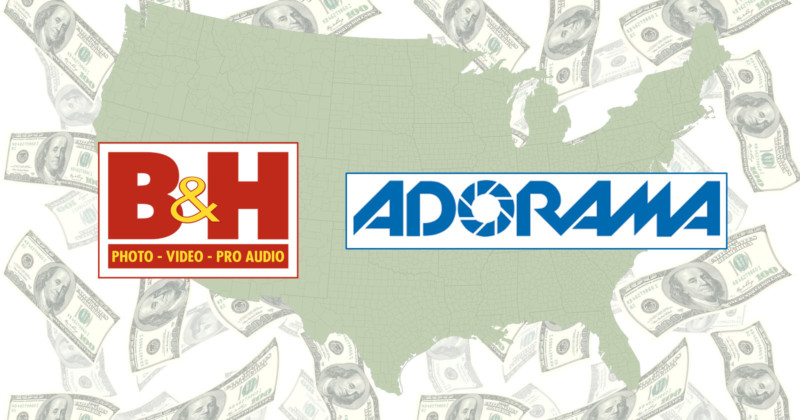 Camera gear is about to get more expensive for most online shoppers in the United States. The Supreme Court just ruled that states may force online retailers to collect sales tax on their behalf. While Amazon already does this — it has a "nexus" in every state — camera gear giants like B&H and Adorama will now have to follow suit.

In its 5-4 ruling against a coalition of online retailers (Newegg, Overstock, Wayfair), the justices reversed an earlier 1992 ruling that had for years prevented states from requiring businesses with no "physical presence" in the state to collect sales taxes.
This has long given major online retailers an advantage over local brick-and-mortar stores, as customers increasingly turned to the Internet to avoid higher prices, having to travel to a physical store, and sales tax.
(Out-of-state customers are technically still required to pay a use tax to their state, but it's not a law that many people seem to know and/or abide by.)
"Each year the physical presence rule becomes further removed from economic reality and results in significant revenue losses to the States," writes Justice Anthony Kennedy, who authored the majority ruling. "Rejecting the physical presence rule is necessary to ensure that artificial competitive advantages are not created by this court's precedents."
Big Supreme Court win on internet sales tax – about time! Big victory for fairness and for our country. Great victory for consumers and retailers.

— Donald J. Trump (@realDonaldTrump) June 21, 2018
If you've long enjoyed buying expensive camera gear tax-free from industry giants such as B&H and Adorama, those days will likely soon be over as states start taking advantage of their new powers.
While consumers may not like the increasing prices, the latest ruling will help level the playing field for smaller brick-and-mortar stores that have been closing shop around the country due to the difficulty of competing against Internet retailers.
(via Reuters via Photo Rumors)