MIOPS Capsule360: The World's 'Most Compact and Versatile Motion Box'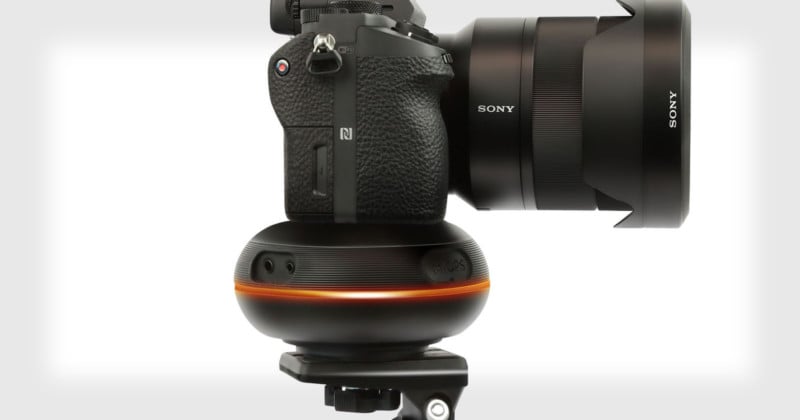 The camera triggering company MIOPS has just announced the Capsule360, a new app-controlled motion box that the company claims is the world's "most compact and versatile motion box ever created." It's one motion system that aims to do it all.


Compatible with any DSLR camera, mirrorless camera, or smartphone, the Capsule360 can do pans, tilts, slides, custom movements, subject/star tracking, and 360-degree photography.
"For those filmmakers and stills photographers who want to go further than ever before with their projects, the MIOPS Capsule360 is the ideal companion," MIOPS says.
The Capsule360 has 3 axes of motion: it can do pans straight out of the box, tilts with the optional L-Bracket, and slides with the Capsule Slider accessory.
Speed and direction can be controlled using the iOS and Android MIOPS smartphone app via Bluetooth, which adds a powerful "brain" to the system. Custom motion paths can be created using the smartphone as well: simply demonstrate how you'd like the camera to move by moving your smartphone around, and the Capsule360 can repeat the motions with the attached camera as many times as you'd like.
Tracking a subject in the scene, whether it's yourself, someone, or something you're shooting, can be done with one click in the app. The system can do both object and face tracking.
A separate turntable accessory in the Capsule360 system lets you shoot automated 360° product photos. A dolly accessory helps create linear and curved movements for videos.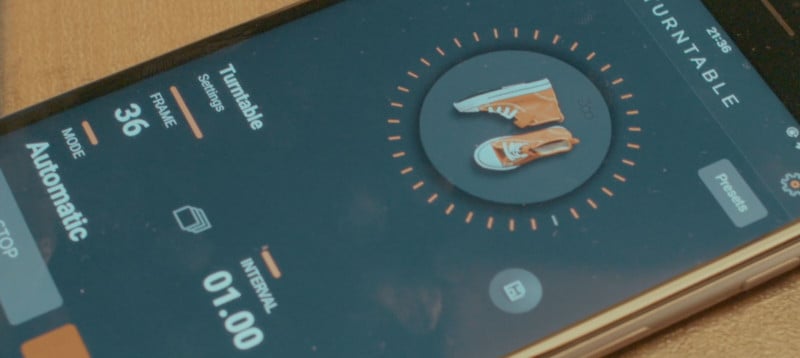 When shooting time-lapses, the Capsule360 can not only control speed and direction of motion but also advanced effects such as bulb ramping, interval ramping, HDR, and long exposure.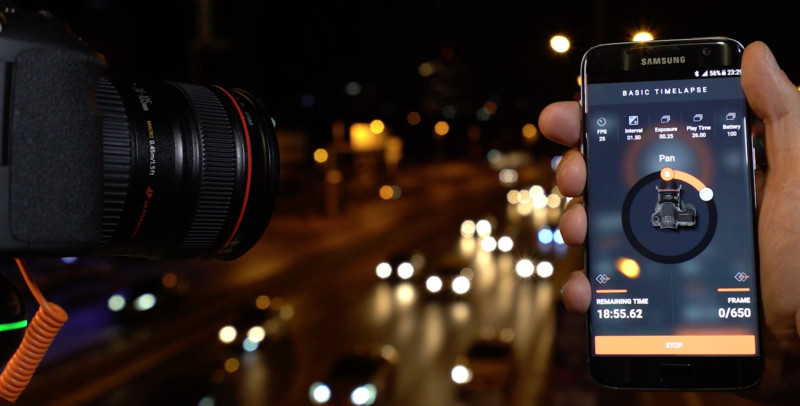 Astrophotographers can use the Capsule360 as a star tracker, keeping stars fixed in the frame to produce sharp points of light when shooting with slower shutter speeds.
Other specs and features of the Capsule360 include a built-in rechargeable battery (8 hours of continuous use or 1 week of time-lapses), external USB power source support, a weight of just 250g (~8.8oz), and a length of just 105mm (~4.1in) at its longest dimension.
Here's a 4-minute video that introduces the Capsule360:
As with its smart trigger, MIOPS is turning to Kickstarter to launch the Capsule360. Backers who contribute at least $179 will receive one of the first basic units if/when the project successfully ships in December 2018. If you'd like the additional add-ons and accessories, you'll need to contribute a larger amount.