Photojournalist David Douglas Duncan Dies at 102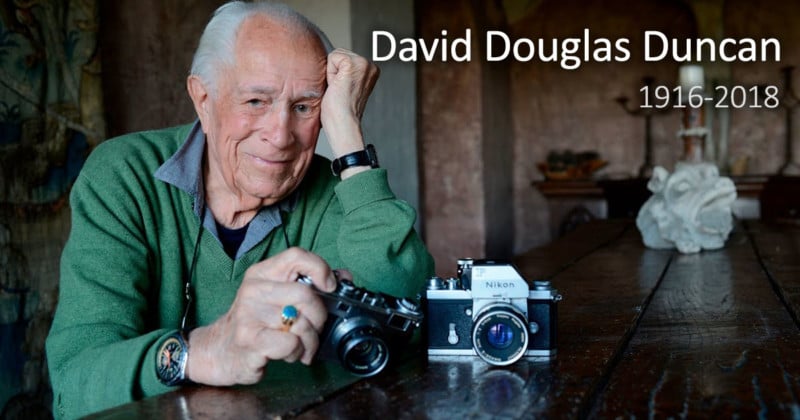 Legendary American photojournalist David Douglas Duncan has died. One of the most influential photographers of the 20th century, Duncan was best known for his combat photographs captured during World War II and the Korean War.


Duncan was born on January 23, 1916, in Kansas City, Missouri. He first stepped into the world of photojournalism while studying zoology and Spanish at the University of Miami, where he served as the school paper's picture editor and photographer.
"His career as a photojournalist began when he took photographs of a hotel fire in Tucson, Arizona, while he was then studying archaeology at nearby University of Arizona," Duncan's Wikipedia article states. "His photos included one of a hotel guest who made repeated attempts to go back into the burning building for his suitcase. That photo proved to be newsworthy when the guest turned out to have been notorious bank robber John Dillinger and the suitcase to have contained the proceeds of a bank robbery in which he had shot a police officer.
"Unfortunately, after the film was turned over to the Tucson Citizen, it was lost forever, and the photos were never printed."
After the United States was attacked at Pearl Harbor during World War II, Duncan joined the Marine Corps and became a combat photographer. He was tasked with shooting operations in the South Pacific, where he not only documented battles against the Japanese from up close but fought in them as well.
"He went to war with only essential equipment: helmet, poncho, spoon, toothbrush, compass, soap and backpack containing two canteens, an exposure meter, film and two cameras," the New York Times writes. "He used a Rolleiflex in World War II, but preferred a 35-millimeter. He took two Leica IIIc cameras into Korea, and said they stood up well in the rain and mud. He often used 50-millimeter f/2 and 135-millimeter f/3.5 Nikkor lenses."
Duncan's wartime photos caught the eye of Life magazine, which then hired Duncan as a staff photographer to document events around the world.
The photographer would go on to capture famous photos of the Korean and Vietnam Wars.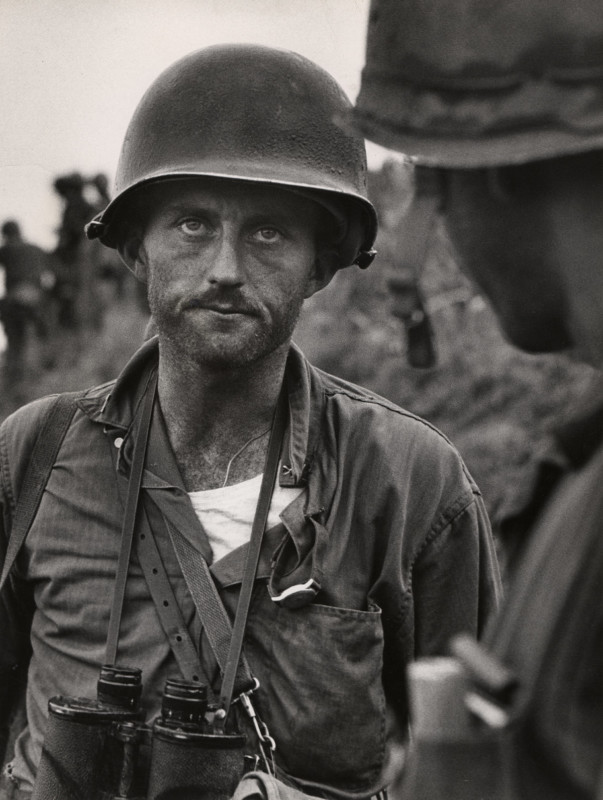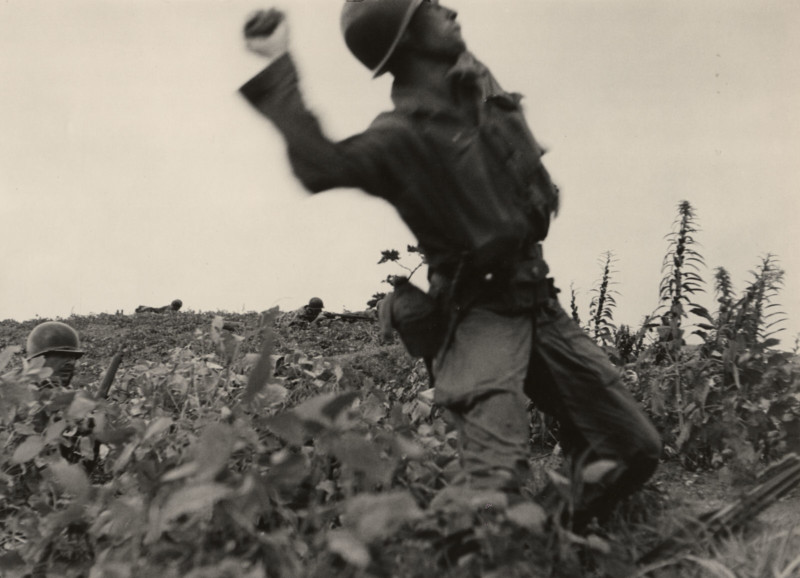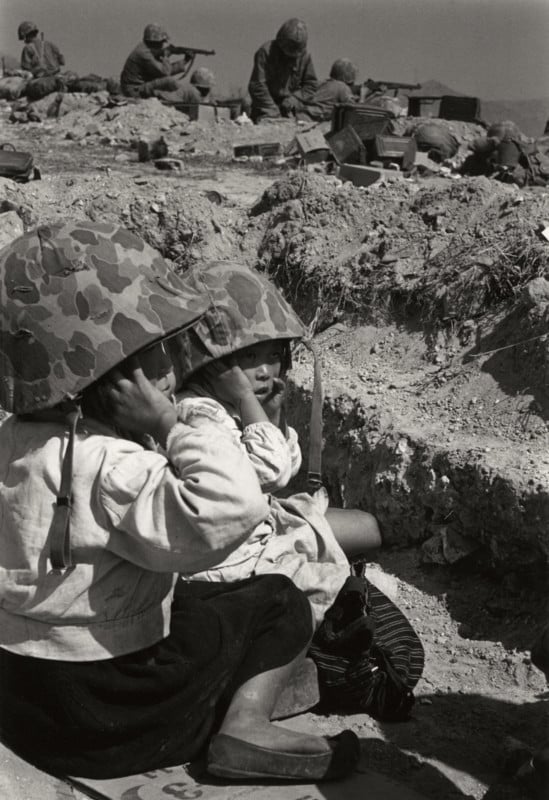 Through his colleague photographer Robert Capa, Duncan became close friends with artist Pablo Picasso. He eventually moved to a town near Picasso in France and published 6 books of photos of the artist.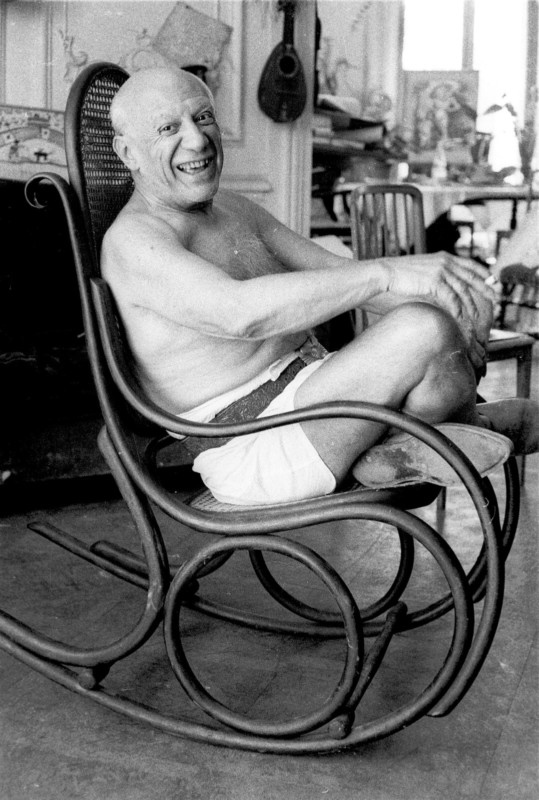 During his career, Duncan also had a close relationship with Nikon, which published its own tribute to the photographer today:
"When Mr. Duncan visited Japan as a Life magazine photographer in 1950, he came to discover the outstanding performance of NIKKOR lenses," Nikon writes. "This eventually led to opportunities for both the names of Nikon and NIKKOR to be recognized all over the world. For this, we are indebted to him."
"Since that initial introduction, Mr. Duncan's continued career as a photojournalist and great partner of Nikon have led to mutually deep ties over a long period of time. We respectfully honor the immeasurable contribution that Mr. Duncan has made to journalism around the world during his 102-year lifetime. […] He will remain in the hearts of his Nikon family forever."
Renowned photojournalist David Douglas Duncan has passed away aged 102. David used NIKKOR lenses to photograph the Korean War – the quality of those photos contributing to the Nikon brand becoming famous globally. David was an important person in our history & a great friend. pic.twitter.com/kixLlylGz7

— Nikon UK & Ireland (@UKNikon) June 8, 2018
Here's an interview Nikon did with Duncan for its 100th anniversary:
Tributes have also been pouring out across the world:
There are no heroes in David Douglas Duncan's images of war. The combat photographer has died at 102. His NYT obit: https://t.co/VhzNtr1Af8

— NYT Obituaries (@NYTObits) June 7, 2018
David Douglas Duncan was considered one of the finest photojournalists of the 20th century. He captured the seemingly incongruous subjects of war and art, from the front lines of battle to the studio of Pablo Picasso. https://t.co/j2dVXHPwMs

— Stars and Stripes (@starsandstripes) June 8, 2018
Semper F-Stop. David Douglas Duncan went to war all over the world, and shot. He used a camera to do his shooting. We all benefited from his deployments, as a Marine photographer, and later for LIFE. 1916-2018. R.I.P.https://t.co/ArTAuKRPC7 pic.twitter.com/LwRDTyVmjQ

— Mark Thompson (@MarkThompson_DC) June 8, 2018
WWII @USMC Vet + combat photog, David Duncan Douglas, has died. He was 102. He published over 25 books, but his "This is War" is what Edward Steichen called "the greatest book of war photographs ever published." Thank you for your service, Mr. Duncan. https://t.co/0ud0sndROJ

— Veterans Benefits (@VAVetBenefits) June 8, 2018
Here's a 1-minute video highlighting some of Duncan's work, by the Harry Ransom Center at UT Austin, which has a collection of over 100,000 photos and other items from Duncan's life and career:
Duncan died yesterday of a pulmonary infection at a hospital near his home in Grasse, France. He was 102.
---
Image credits: Portraits of David Douglas Duncan by Nikon