How to Make a Portrait Backdrop for $5 with Dollar Store Items
Professional portrait backdrops can cost over $1,000 apiece. If you'd like to get creative without getting broke, photographer Jessica Kobeissi has a thrifty DIY idea for you in this 4.5-minute video. She shows how you can create a custom backdrop using less than $5 in materials purchased from your local dollar store.

Kobeissi visited a Dollar Tree store and purchased a sponge, some plastic table covers in different colors, a jump rope, and some washable kids paint.
The backdrop is painted by scrunching up the table cover and pressing the sponge all over the surface.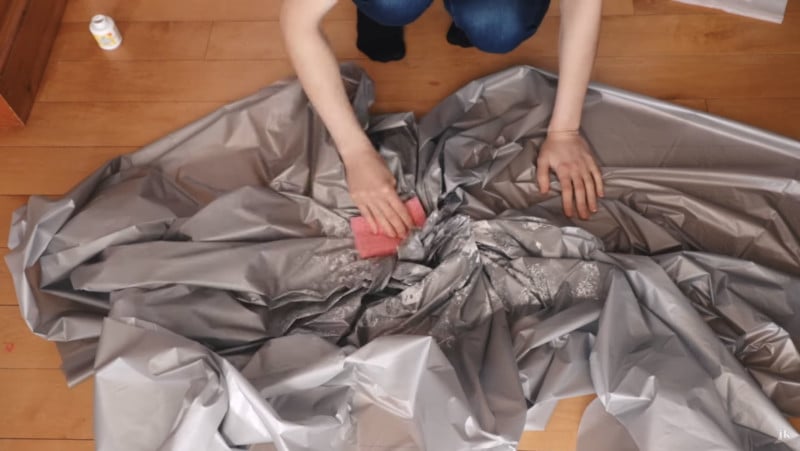 And for her makeshift "stand," Kobeissi found a corner of a room and taped up the jump rope to clip the backdrop onto.
The setup may be the worst looking photo studio you've ever seen, but you can get nice portraits in a pinch with it.
Here are a couple of portraits shot by Kobeissi in front of her DIY backdrops:
If money is no object, though, here is what a $1,000+ backdrop can do for you.