Jeremy Cowart Drew and Printed a DIY Photo Backdrop in 30 Minutes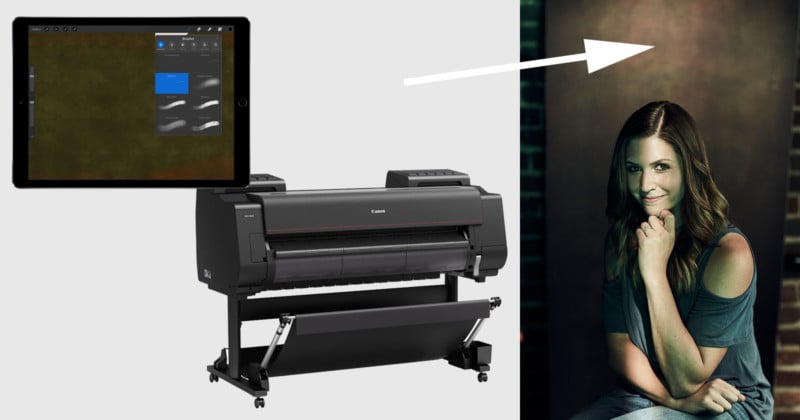 High-end photo backdrops can cost over $1,000 apiece. When photographer Jeremy Cowart couldn't find a backdrop he needed a few days ago, he had an idea: Cowart drew his own backdrop on an iPad Pro and printed it out at 40×80 inches on a $4,000 professional Canon printer.

The
Internet's "most influential photographer"
was running a new event called
LIMINAL
, where Cowart was discussing the subject of pursuing new ideas. As part of the event, he was planning to shoot a portrait of each of the 133 attendees. But 2 hours prior to the event, he couldn't find the backdrop he had paid his friend quite a bit of money to custom paint. As he was scrambling for a backdrop, he decided to sketch one out using the
Procreate
app on his iPad.
Here's a video of the sketch being made through the app:
"I ran down to my studio and spent about 10 minutes drawing and creating the textures that I thought I wanted and then printed it out on my Canon imagePROGRAF 4000 at 40 inches wide by 80 inches long at 150dpi," Cowart tells PetaPixel. "Then I trimmed the white edges off by hand with scissors because I wanted rough, imperfect edges. Then I clamped the backdrop to a c-stand and walked it down to my event. This whole process was easily done in 30 minutes start to finish."
Here's a closer look at the printed-on-demand backdrop:
The backdrop was a success, and Cowart's mind was blown. Here are some of the portraits of attendees he made using it: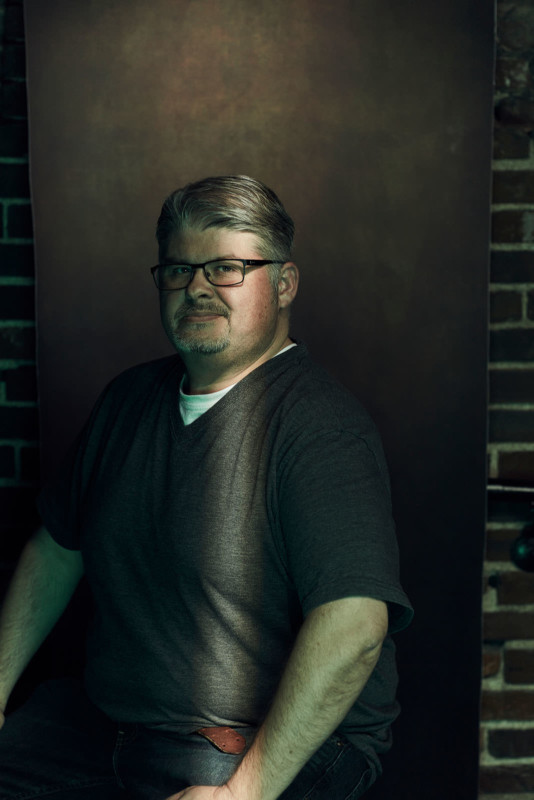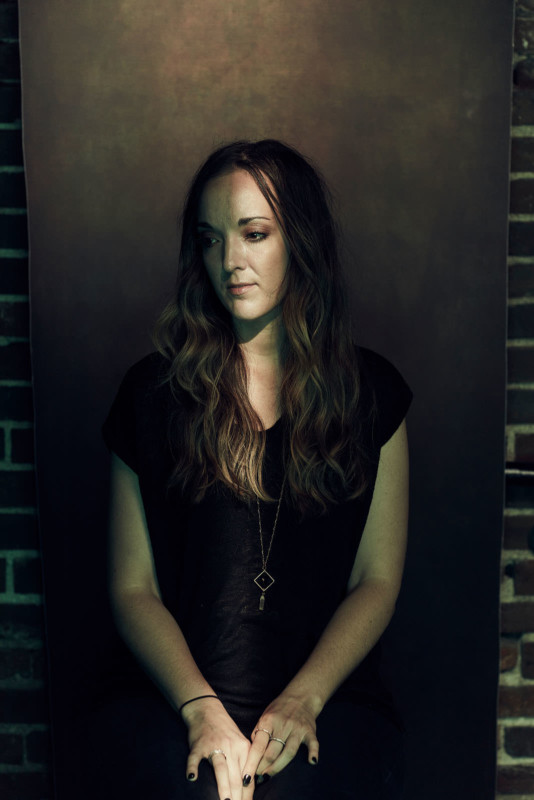 "I'm still freaking out about it," the photographer says. "I can't even believe that's possible but it came out perfectly. Technology is insane.
"And now of course my mind is blown in terms of what's possible for backdrops. I have a lot more ideas now of what I can draw and create on the iPad Pro and print on the Canon printer. So excited to continue experimenting."
You can find more of Cowart's photography and creative ideas on his newly revamped website.