Insect Photographer Sues Pest Control Company for $2.7 Million
A well-known insect photographer has filed a $2.7 million copyright infringement lawsuit against a pest-control company. He accuses the businesses of using his photos without permission on its website.

Alex Wild
is the curator of entomology at the University of Texas-Austin, and his photos have been featured everywhere from the Smithsonian to National Geographic. He allows schools and non-profits to use his photos for free or at discounted rates, but he strictly enforces his copyright when it comes to for-profit uses.
Wild's website states that his photos can generally be licensed for between $40 and $400 per image, and there are warnings about infringing upon his copyright. Wild shared his copyright enforcement strategy here at PetaPixel back in 2015.
Courthouse News Service reports that Wild filed a copyright infringement lawsuit last month in federal court against Innova Supply, which does business as Solutions Pest and Lawn.
Wild says that after he came across the company using 10 of his insect photos without permission on its website, he had a lawyer send a cease-and-desist letter in February 2017. After that letter was ignored, Wild's attorney sent a second letter the following month.
According to Wild's lawsuit, the pest company's CEO, Zach Colander, responded to the second letter by email.
"I received your letter and did my research into it," Colander wrote. "It does look like one of our outsourced content writers was taking images off Google. Internally we have a company Shutterstock account and policy of using only that. I am working on getting them all removed."
But when Wild checked the website months later in January 2018, he found that the 10 photos had not been removed. What's more, he discovered another 8 of his images being used without permission.
Here are some of the photos that were used without authorization: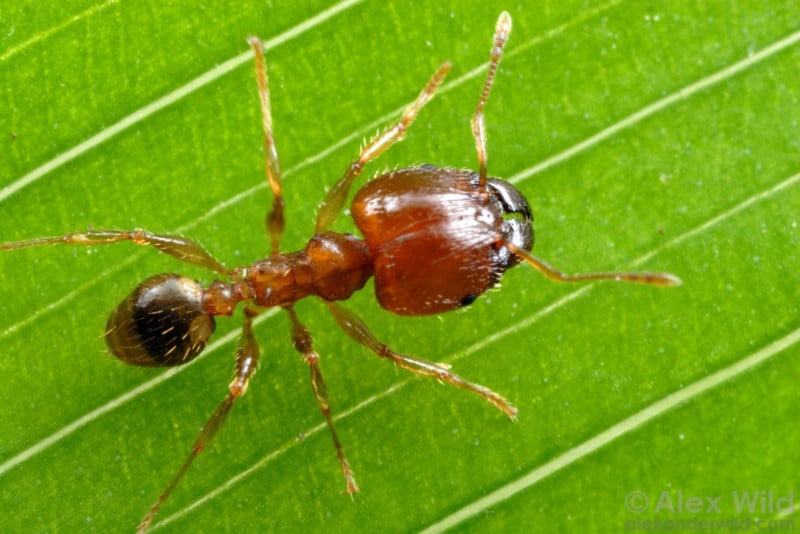 Wild then decided to sue the company, seeking statutory damages of $150,000 — the maximum allowed for photos registered with the US Copyright Office — for each of the 18 infringements for a total of $2,700,000.
"I cannot comment publicly about this particular infringement case, but I will say this is the largest of several lawsuits I've filed recently," Wild tells Fstoppers. "These typically do not proceed to filing unless the infringing company repeatedly fails to respond after being made aware of the problem.
"In some of the more incredible cases, including this one, the infringer not only does not respond but continues to upload new infringing copies. It's maddening how often this happens."
---
Image credits: All images courtesy Alex Wild